Department of Homeland Security and Customs and Border Protection officials say new "Green Light Law" "will protect criminals" and causes a "public safety threat".
The United States Homeland Security officials have slammed the "Green Light Law", which went into action on Monday (Dec 16), which expands on the forms of identification that can be used to obtain a driver's license, meaning undocumented New Yorkers can now apply. 
The law, signed by Governor Andrew Cuomo in June, went into effect on Monday, Dec 16 and has seen queues mounting outside New York state DMV offices. The new law allows applicants to use foreign passports or foreign drivers licenses to apply for a New York state license.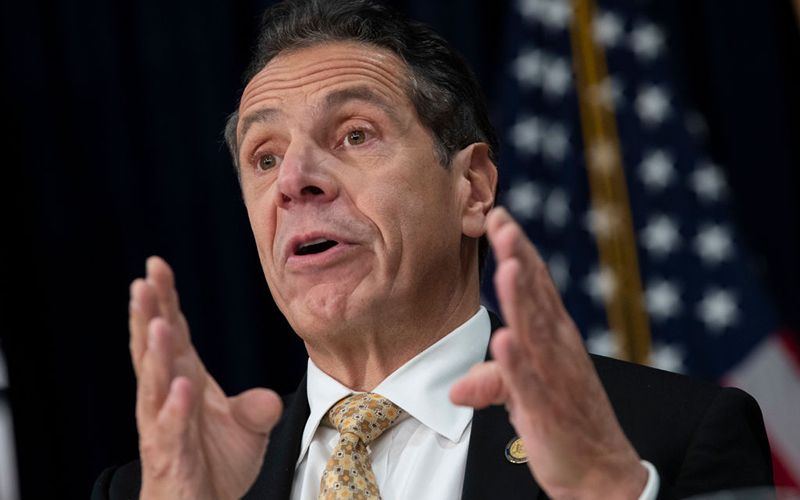 3
The law also stipulates that "the commissioner, and any agent or employee of the commissioner, shall not disclose or make accessible in any manner records of information that he or she maintains, to any agency that primarily enforces immigration law or to any employee or agent of such agency, unless the commissioner is presented with a lawful court order or judicial warrant."
At the time of its adoption, the law was heralded by supporters as a way to allow undocumented immigrants a way to live and work in the state without having to fear deportation.
Read more: Irish American jailed for smuggling more than 100 migrants over US border
Homeland Security have said the provisions of the new law pose "a public safety threat and put the public and the department's officers and agents 'in unnecessary danger,'" the BuffaloNews reports.  Adding that they feel the law jeopardizes their investigations involving child predators, human traffickers, and drug smugglers.
"This will protect criminals at the expense of the safety and security of law-abiding New York residents," a DHS spokesman said in a statement Monday evening.
"Besides giving drivers licenses to hundreds of thousands of people who broke our laws and have come to our country illegally, the New York law also blocks DHS law enforcement officers who investigate crimes like child exploitation, human trafficking, terrorism, the targeting of gang members, sex offenders, and drug smuggling, from accessing important public records," added the spokesman.
"Accessing this information is vital to building out these criminal cases, identifying criminal suspects, and enhancing officer safety."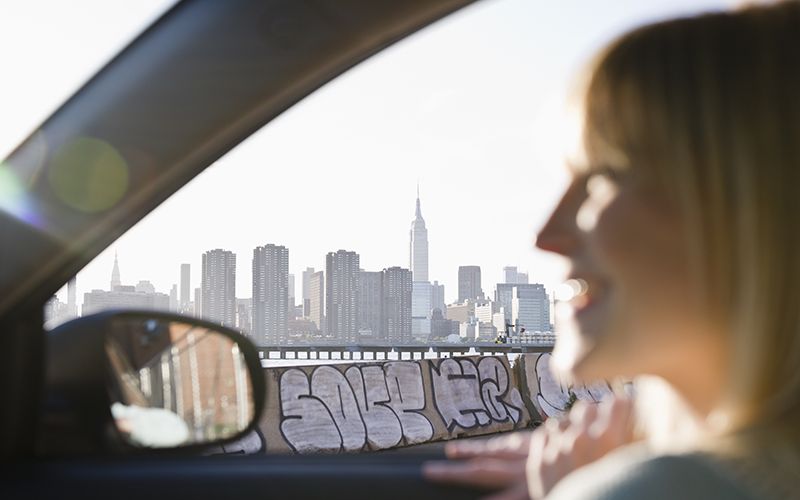 3
Customs and Border Protection officials say that limitation hamstrings their officers and agents at the border who encounter travelers trying to enter the United States. 
In a statement, they said "The unannounced changes by the New York Department of Motor Vehicles creates significant vulnerabilities for our officers and agents as it eliminates their ability to have advance information on a vehicle and its owner on approach during a vehicle stop or to verify a driver's registration at a port of entry.
"We are still assessing the full impact of the change. However, it puts both the public and our personnel in unnecessary danger."
Read more: Former IRA fighter arrested by ICE in Boston 
 These security agents will continue to have access to existing databases including the FBI's National Crime Information Center. However, in some cases where federal authorities encounter vehicles and drivers that should be flagged for local law enforcement, the restrictions imposed by New York's Green Light Law may make it impossible for federal authorities to assist, officials said.
The acting Customs and Border Protection Commissioner Mark A. Morgan told BuffaloNews, "The information we receive from New York State is vital to our missions, and blocking federal law enforcement officers from accessing it creates a significant threat to both officer and public safety."
New York Attorney General Letitia James told CNN, following the law's ratification "Beginning Monday, the law will help make our roads safer, our economy stronger, and will allow immigrants to come out of the shadows to sign up as legal drivers in our state."
Rensselaer County Clerk Frank Merola, who had objected to the new law, said in a statement on Facebook "I am disappointed, and hopefully, this is only a setback."
What do you think? Should undocumented people in the United States be issued with drivers licenses? Let us know in the comments section below.
Read more: Think your ancestors came here legally and 'waited their turn'? Think again