Irish leaders, speaking at Dublin summit, announced plans to double Ireland's impact in the Asia Pacific region.
The Taoiseach, Leo Varadkar, and the Tánaiste, Simon Coveney, announced on Monday that Ireland plans to double its impact in the Asia Pacific region, as part of the next phase of Global Ireland 2025. They were speaking alongside a number of Government Ministers at the Global Ireland Summit in Dublin Castle.
Global Ireland is a multi-annual, whole-of-government strategy to double the scope and impact of Ireland's global footprint by 2025. It is the most ambitious renewal and expansion of Ireland's international presence ever undertaken.
Read more: Exclusive - Leo Varadkar says Ireland stepping up on world stage thanks to the Global Ireland Initiative
A new Asia Pacific Strategy will be launched in autumn to set out the path as to how Ireland will double its impact in Asia, with a major conference on growing Ireland's footprint in the Pacific. This will include a new communications strategy to increase Ireland's visibility in the region, kicking off during the Rugby World Cup in Japan, to promote Ireland as a great place to invest, study, trade with, and visit.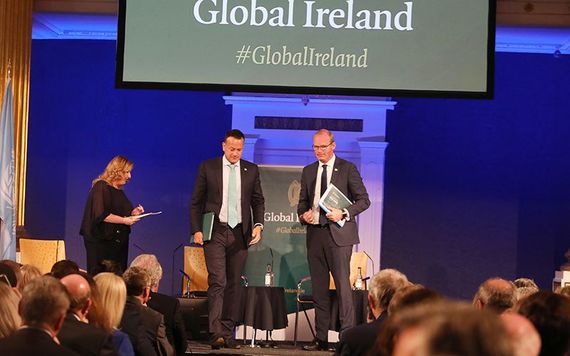 4
It was also announced that as part of the new Diaspora strategy, which will be launched during the global St Patrick's Day celebrations next year, the Government will convene a 'Youth Forum' to engage with this generation's young Irish Diaspora, with a focus on emerging leaders, youth networks and expanding opportunities for our Diaspora to engage with Ireland.
It is a year since Global Ireland was launched, and key achievements since then include:
- An expanded and strengthened diplomatic network, with new embassies opened in Wellington, Bogotá, Amman, and Santiago de Chile; and new Consulates General in Vancouver, Mumbai, and Cardiff
- An expansion of the 'Ireland House' model in Washington D.C., Abuja, and Tokyo, where all Irish government agencies are housed under one roof;
- The publication of a new policy on International Development, setting out the Government's approach to achieving the UN 0.7% GNI target for overseas aid by 2030;
- The successful launch of Ireland's campaign for a non-permanent seat on the UN Security Council;
- The appointment of five Cultural Ambassadors to raise the public focus on arts and culture as a means of promoting Ireland globally, provide advice and input on strategic cultural initiatives and participate in key events and projects;
- The continued expansion of key state agencies with Bord Bia's recruitment of additional personnel in New York and Warsaw, and the deployment of representatives to West Africa, North Africa and Japan and Enterprise Ireland's opening of new offices in Seattle and Manchester. This has been underpinned by 62 ministerial-led international trade missions and events in 2018;
- The largest-ever St. Patrick's Day international series, involving 56 high-level programs across Europe (incorporating all 27 EU Member State capitals), the Middle East, Africa, the Americas and Asia-Pacific, and a 38% year-on-year increase in the number of Team Ireland events around the world;
Global Ireland 2025 also commits to supporting the growth and diversification of export markets, inward investment, and tourism, as Brexit becomes a reality. It will ensure that Ireland is better positioned to build the alliances necessary to advance its interests and defend its positions in a post-Brexit EU, while also helping to secure our deep and positive relationship with the UK and its constituent parts into the future.
At a global level, it will enhance our ability to advocate for and achieve our foreign policy objectives, including international development, peace, disarmament, and security, while strengthening Ireland's engagement with its 70 million-strong diaspora and bringing our rich culture and heritage to wider audiences.
In the coming year, Global Ireland will further expand and strengthen Ireland's diplomatic network and presence of state agencies around the globe. It will continue to promote Ireland's values of peace, humanity, equality, and justice as well as our culture through support for Irish Arts Centres in London and New York and other campaigns.
Speaking at the event, the Taoiseach said:
"Through the first year of the Global Ireland program, we have made good progress on our aim to double Ireland's global impact by 2025. We are opening new embassies and consulates because we know that by expanding and enhancing Ireland's presence overseas we can grow our economy here at home and increase our influence internationally.
"As a small open economy, I believe it is vital that Ireland is open to opportunities on a global scale. Global Ireland is not a response to Brexit, but it will certainly help us to deal with the consequences of the UK leaving the EU. While some of our allies and neighbors may be turning inwards, we are sending out a clear message that Ireland believes in multilateralism and international cooperation on tackling some of the biggest challenges facing the globe, including climate change and the rise of populism."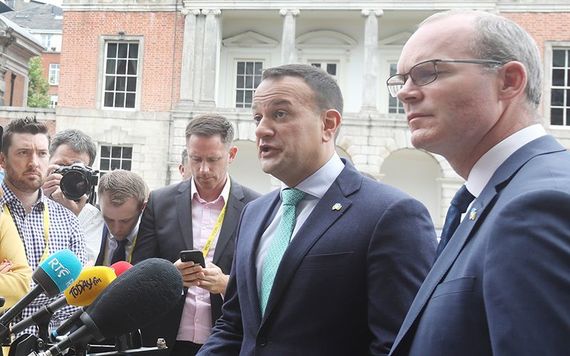 4
The Tánaiste welcomed the initiative, saying:
"Looking back at one year of Global Ireland, I think we can be pleased with some of our achievements.  The new Embassies and diplomatic offices that we have opened are a clear signal of intent and are already providing practical assistance to Irish citizens, Irish businesses and Irish cultural voices.  This is where we are seeing the real value of Global Ireland.  We have to keep the momentum up and build on this investment to enhance our global presence."
Minister for Business, Enterprise and Innovation, Heather Humphreys TD, said:
"There is no doubt that Ireland has made great progress economically in the last few years.  In 2018, Enterprise Ireland clients had record exports of €23.8bn, IDA supported companies made a total of 265 investments, and a record number of 11.2million visitors came to our shores spending €6bn.  All of this supports jobs for people here in Ireland.  However, we have to do more.  Under Global Ireland, we have expanded the presence of our State Agencies and Department staff internationally to increase our trade impact, and I am keen for this to continue."
Minister for Culture, Heritage and the Gaeltacht, Josepha Madigan TD said:
"Our musicians, actors, architects, poets and other artists are world-class.  This is why, under the Global Ireland initiative, I announced the appointment of 5 new Cultural Ambassadors earlier this year to help us amplify our voice internationally.  This Government understands the importance of culture and, through Global Ireland, is committed to supporting it."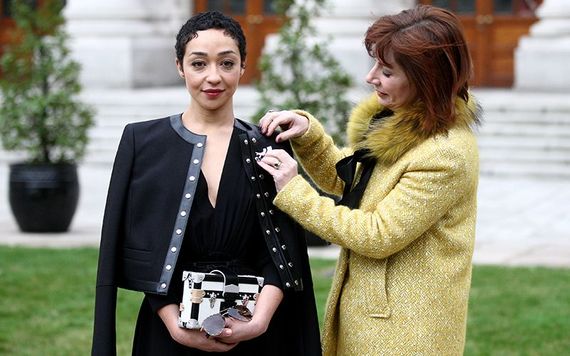 4
Minister for European Affairs Helen McEntee TD said:
"Membership of the European Union has been transformational for Ireland.  Our Union of 27 other countries with a population of 500 million gives us far greater influence in the world.  Global Ireland is about leveraging that and expanding our footprint throughout Europe, to take advantage of many, social and economic opportunities that can benefit Ireland in the years to come."
Read more: How you can help shape Ireland's engagement with Irish America