A former top civil servant in Northern Ireland has predicted that the new Secretary of State for Northern Ireland Julian Smith will work closely with the Democratic Unionist Party. 
The appointment of Julian Smith as the new Secretary of State for Northern Ireland has Sinn Féin "already shifting nervously in their seat," claims a former top civil servant. 
Smith was appointed to the position by new British Prime Minister Boris Johnson on Wednesday not long after he fired the former Secretary Karen Bradley.
3
The Member of Parliament for Skipton and Ripon had previously served as Chief Whip under former Prime Minister Theresa May. 
Stephen Grimason, who served as the Northern Ireland Executive's director of communications for more than 15 years, told the BBC that he expected Smith to have a "reasonably close relationship with the DUP," which would lead to concern for Sinn Féin. 
"Julian Smith, with his background in the whip's office, he's a fixer, he's a nudger, he is a cajoler... he has to make deals every day to get government business through," Grimason added. 
Read more: Death of journalist Lyra McKee major driver in ongoing NI talks, reveals Secretary of State
The Rt Hon Julian Smith @JulianSmithUK has been appointed Secretary of State for Northern Ireland @NIOgov pic.twitter.com/RSm2tXc7Kl

— UK Prime Minister (@10DowningStreet) July 24, 2019
Smith worked closely with the Democratic Unionist Party (DUP), who are holding up the Conservative government in Britain with a supply and confidence agreement, during his time as Chief Whip, even attending the party's annual conference in 2017. While Chief Whip, he also failed to guide May's proposed EU Withdrawal Agreement through the House of Commons.
The new Secretary of State takes over as Northern Ireland draws close to yet another month without a devolved government. It has now been two years and seven months since Stormont had a functioning government, with attempted talks constantly stalling. 
Smith must also guide Northern Ireland through Brexit and the potential failure to agree on a deal, which could see the UK fall out of the EU with no plan in place. Northern Ireland voted by a majority to remain in the EU in the 2016 referendum but will now be one of the worst-hit parts of the union if there is a no-deal Brexit by October 21. 
"Given our unique circumstances in Northern Ireland in terms of our vulnerability to the impact of a no-deal Brexit, we will seek an early meeting with Julian as we work to convey the concerns of local business leaders on this and other key issues including skills and productivity," stated Kirsty McManus, national director of the Institute of Directors Northern Ireland.
Read more: Boris Johnson named new Prime Minister of UK, promises to "deliver Brexit"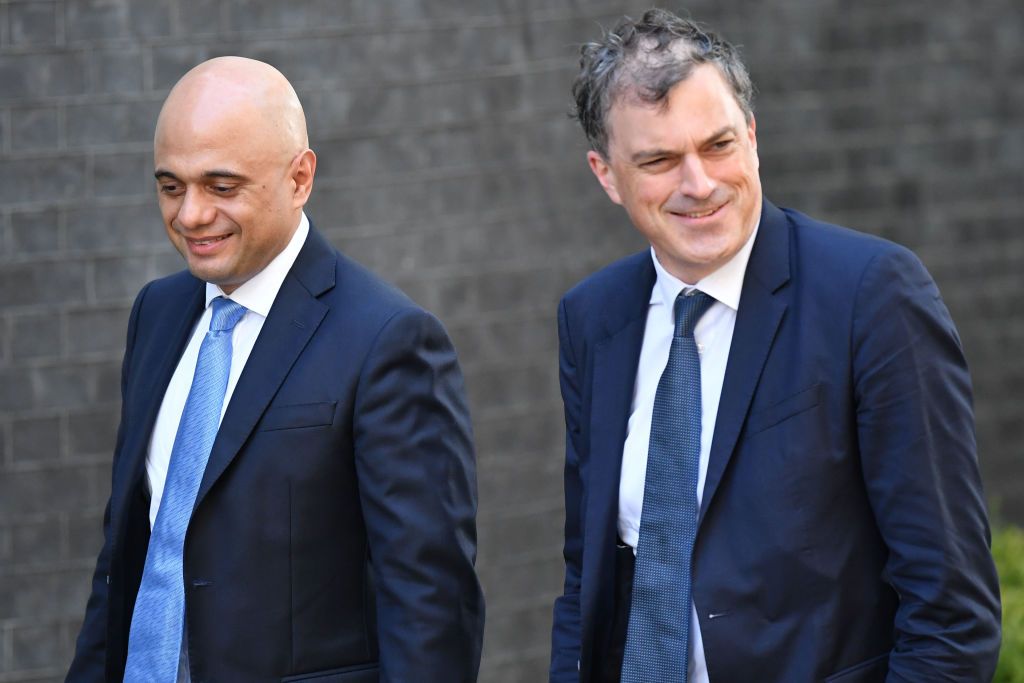 3
Colin Neill, chief executive of Hospitality Ulster, also said: "We will be seeking a meeting with him at the earliest opportunity to impress upon him the importance of the £1.2 billion per annum hospitality sector in Northern Ireland and its central role in the economy here.
"He needs to understand right from the start that we must not leave the EU without a deal; the restoration of the Assembly and Executive is paramount, and reform of the outdated property-based UK rating system is needed as it is now broken and crippling our members' businesses."
What are your thoughts on the appointment of Julian Smith? Let us know in the comments section, below.