President Biden's visit to Ireland and Northern Ireland this week appears to be a mix of business and pleasure, with an itinerary featuring several addresses and official engagements, as well as stops in his ancestral homelands.
"The President is traveling to the United Kingdom and Ireland this week, and as I think you all also know he is very excited for this trip and has been now for some time," John Kirby, the US National Security Council Coordinator for Strategic Communications, said during a White House press briefing on Monday, April 10.
Kirby, who was outlining Biden's Irish itinerary the day before he departed for Northern Ireland, said President Biden will be greeted upon arrival at the airport by Prime Minister Rishi Sunak in Belfast on Wednesday.
"On Wednesday, President Biden will meet with Prime Minister Sunak bilaterally. From there, President Biden will head to Ulster University to deliver remarks marking the tremendous progress since the signing of the Belfast / Good Friday Agreement 25 years ago.
"He'll underscore the readiness of the United State to preserve those gains and support Northern Ireland's vast economic potential to the benefit of all communities."
We are delighted to announce that the president of the United States, Joseph R. Biden Jr., will make a key address at UU's Belfast campus in a historic moment for Northern Ireland. We can't wait to welcome @POTUS to our campus to meet the next generation of @UlsterUni leaders. pic.twitter.com/WmKVKcrBQ3

— Ulster University (@UlsterUni) April 8, 2023
Kirby acknowledged that Monday was the 25th anniversary of the signing of the Good Friday Agreement which "ended decades of violence and brought peace and stability to Northern Ireland.
"President Biden cares deeply about Northern Ireland and has a long history of supporting peace and prosperity there. As a US Senator, Joe Biden was an advocate for how the United States could play a constructive role supporting peace."
Kirby continued: "Following his speech at Ulster University, the President will travel to Ireland on Wednesday afternoon. He will visit Co Louth where his great-grandfather James Finnegan was born and the Finnegan family lived before they crossed the sea to begin a new life in America, and he'll tour Carlingford Castle.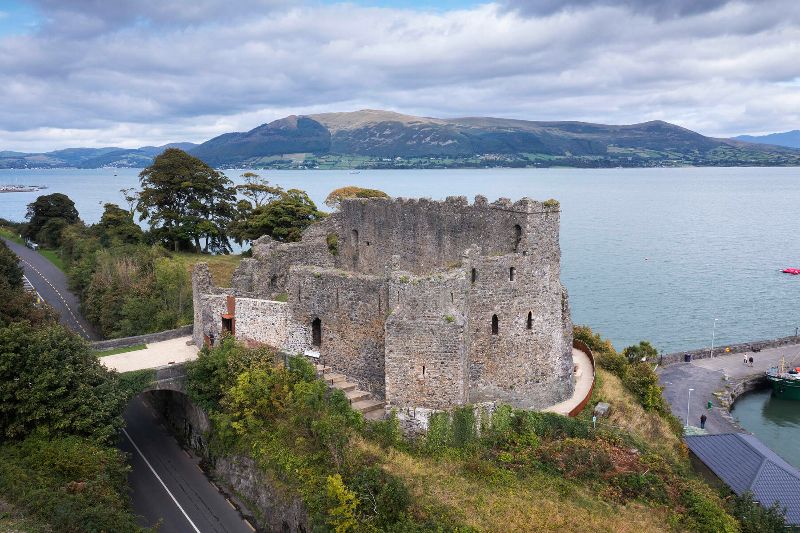 6
"On Wednesday night, the President will spend the night in Dublin.
"On Thursday, he will meet with President Higgins of Ireland and participate in a tree planting ceremony and ringing of the peace bell.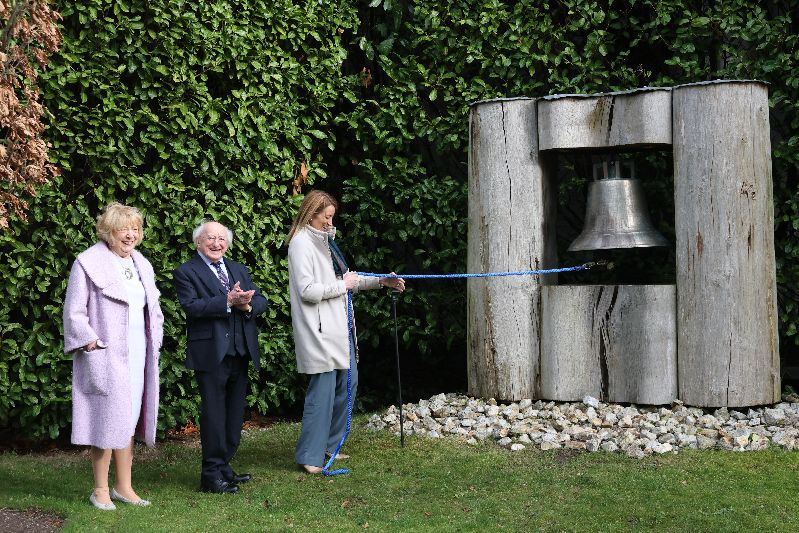 6
"Following that ceremony, he will meet again with the Taoiseach Leo Varadkar, whom the President just hosted here for St. Patrick's Day.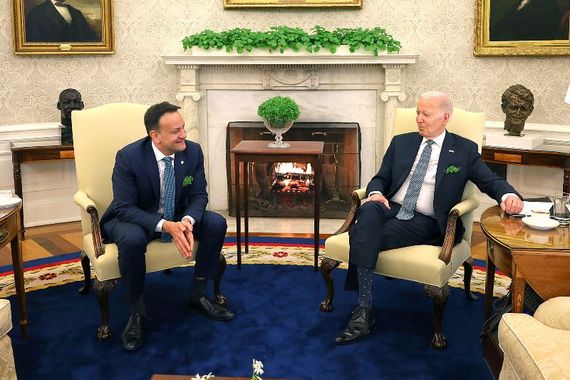 6
"In both meetings, the President will discuss our close cooperation on the full range of shared global challenges.
"He will then address a joint session of Irish parliament about US-Irish cooperation to advance democracy, peace, security, and prosperity as well as the shared deep history of the United States and Ireland."
Kirby continued: "On Thursday night, President Biden will attend a banquet dinner at Dublin Castle, and on Friday, the President will travel to Co Mayo where he will tour the sanctuary of Our Lady of Knock and will visit the North Mayo Heritage and Genealogical Center's family history research unit.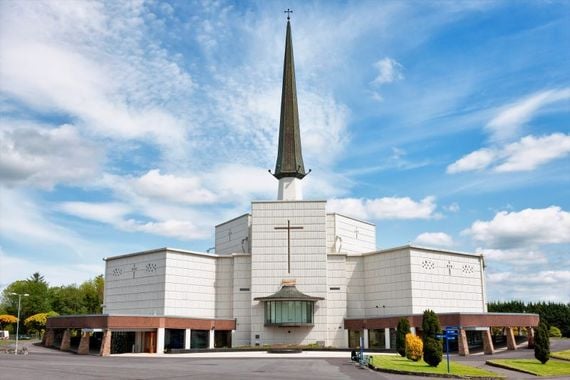 6
"He will then deliver remarks at St. Muredach's Cathedral which his great-great-great-grandfather Edward Blewitt sold 27,000 bricks to in 1827. Those bricks were used to construct and support the great cathedral and help Edward afford to buy tickets for himself and for his family to sail to America decades later in 1851.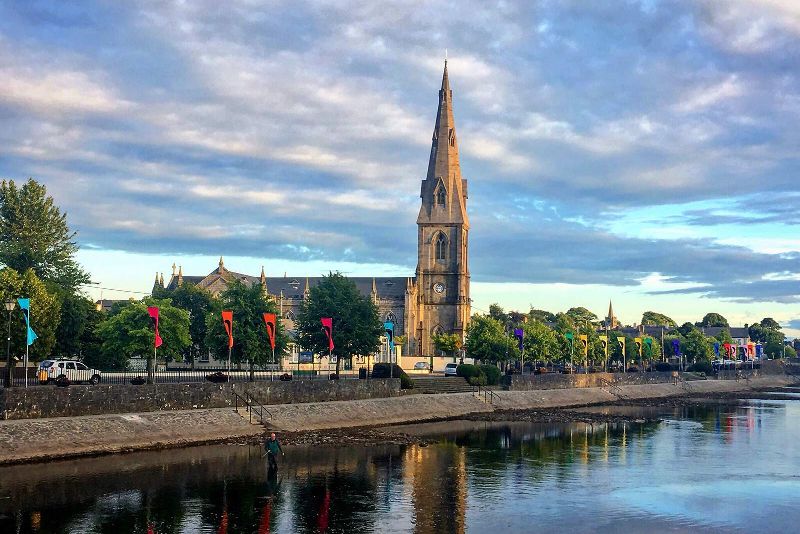 6
"The President is very much looking forward to the trip and to celebrating the deep historic ties that our two countries and our two people continue to share."
Later in Monday's press briefing, Kirby was asked if Biden is concerned about recent threats of violence in Belfast, and the timing of the visit given that there's no functioning government in Northern Ireland at the moment.
"On the recent violence, certainly we've seen that over the last couple of days, there have been some and the President's been grateful for the work that Northern Ireland's security forces have done and continue to do to protect all communities and certainly the people in Northern Ireland.
"He's, again, very much looking forward to going to Belfast.
"The timing of this is really timed around the 25th anniversary of the Belfast / Good Friday Agreement, an agreement that the President has a personal connection to and is obviously very proud to see how [it] really changed lives and livelihoods in Northern Ireland."
Biden arrives in Belfast on April 11, the day after the 25th anniversary of the signing of the Good Friday Agreement.
Kirby was further asked why Biden isn't traveling to Northern Ireland in concert with the more official Good Friday Agreement anniversary events next week, which will see dignitaries including Bill and Hillary Clinton attend.
"This is timed closer to the actual anniversary of the Belfast / Good Friday Agreement," Kirby said.
When asked again if Biden is concerned about potential terror threats, Kirby reiterated: "The President is more than comfortable to make this trip and he's very excited to do it."
Indeed, when Biden was asked about the potential threats after Northern Ireland's terror threat was increased to "severe," he said, "they can't keep me out."