Northwell Health's Irish-born CEO and President Michael Dowling has launched a major campaign against gun violence
In a world where the media has gone impeachment crazy, other vital issues are getting tragically overlooked.
Read More: White supremacist murder in El Paso - the damage that Trump inflicts
It sometimes seems the media cannot walk and chew gum at the same time, focusing laser-like on the political drama while ignoring a world of vital issues out there.
The New York Times, for instance, on Monday, had a horrific report, deeply researched, on the massive spread of child pornography thanks to encrypted codings. The lack of funding and political attention to the heartbreaking issue is symbolized by the fact that very few media outlets followed up, preferring to focus on Trump's latest 47 tweets threatening treason charges.
There was another voice on another key issue of gun control, which sounded a brave message of a new direction on the controversy.
Irish-born Michael Dowling is Chairman and CEO of Northwell Health, which with 73,000 employees, is New York's biggest private employer. He chose to speak out on gun control, a deeply controversial subject which will not have bothered the former Limerick hurler know to relish a good clash.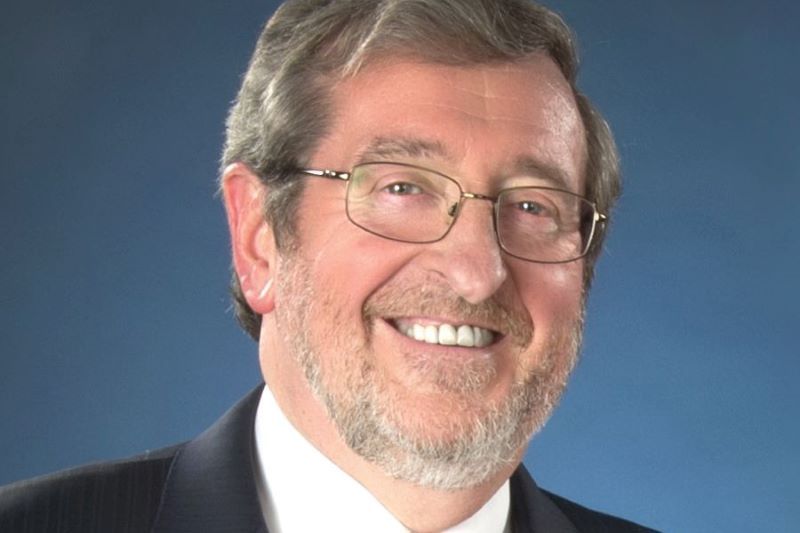 2
In an interview with Newsday, Michael J. Dowling stated he was "trying to rally the healthcare industry in the region and across the country to join him in fighting for stronger gun control measures.
"America is the shining light amongst civilized societies," Dowling said during the interview. "If we want to maintain that standard, we need to curtail the damage done by guns and gun violence.
"There is nobody that doesn't recognize that this is a public health issue," Dowling said.
"We don't need to undermine the Second Amendment to protect the public. Like with every legislation, there are competing goals and there is a need to find the element of compromise."
Read More: Young people are turning the tide on gun control in America
Dowling is wired into the state government having served many years as the third man in the room with Mario and Andrew Cuomo when important issues were decided.
Sensible measures such as background checks should be an attainable goal, said Dowling. Polls show a massive 90 percent of the America public agree.
What Dowling is seeking to do is create a different front on the gun control issue led by people on the front line of treating the consequences of guns.
Northwell alone treated 130 gunshot victims in a twenty-month period and has trained over 8,000 emergency workers in active shooter scenarios.
What Dowling is saying is that every healthcare facility has skin in the game when it comes to gun violence and he intends to drive that message home.
Northwell will pursue "a research partnership with other health care organizations to analyze the root causes of mass shootings and ways to prevent them," Dowling said.
He added that Northwell is organizing a December gun violence conference in Manhattan "to bring together others interested in participating in this movement."
Forty thousand people were killed by guns in America last year, 7,000 more than the population of Long Beach on Long Island.
Newsday reports that the Long Island Association business group placed gun control on its 2019 priorities list, as per Kevin Law, the LIA's president.
"We don't usually enter social policy debates," he said. "But gun violence is a workplace safety issue for employees, customers and clients."
Read More: Gun violence is Hollywood's fault too, not just NRA
Dowling said the CEOs are doing the right thing.
"More and more people are basically saying enough is enough," he said.
Mike Dowling has proven a powerful advocate for every issue he has tackled. Tackling gun violence will be no different.
What do you think? Let us know in the comments section, below.