PSNI counter-terrorism chief has warned of extremist violence in Northern Ireland in the event of a no-deal Brexit.
Assistant chief constable Barbara Gray, the head of the counter-terrorism response unit for the Police Service of Northern Ireland (PSNI) believes a no-deal Brexit could prompt a year-long upsurge of dissident republican support in the North, The Guardian reports.
"We will be prepared and we will be very ready for any potential upsurge in violence that may happen after Brexit," she said. "We predict that a six- to 12-month period, if there's a no-deal Brexit, that there could be an upsurge in violence."
Read More: Brexit - the pros and cons of Irish unity
Gray said: "I think in the last few weeks, probably since the new cabinet, the new PM and his announcements [on the exit date] that 'this is October 31, this is what we're looking at', I think generally you can almost feel at bit of anxiety rising across society."
She added: "Anything that brings the border issue into question in Northern Ireland brings tension.
"Overall, our assessment would be that we would be concerned for a six- to 12-month timeframe there would be some sort of upsurge in support for dissident republican groupings and activities."
Other members of Northern Ireland's senior police have issued recent warnings in the case of a no-deal Brexit.
Simon Byrne, chief constable of the PSNI, has said Brexit could become a "trigger and a fueling point" for more people to join extremist groups.
Read More: Shootings, murders and bombings in Northern Ireland as police says no-deal Brexit will revive extremists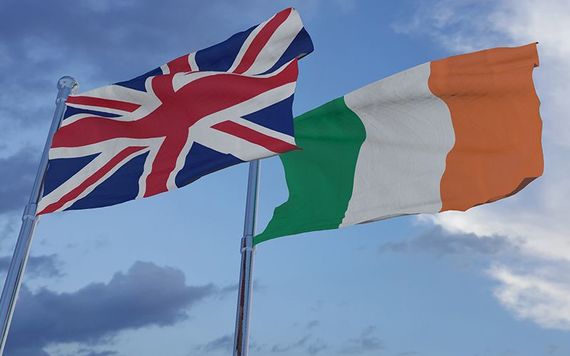 2
Byrne told the BBC Radio 4 Today program "If we get [the Brexit deadline] wrong we could drift back to almost a paramilitary style of policing."
Drew Harris, the former deputy head of the PSNI who is now the Garda commissioner in the Republic of Ireland, warned that six decades of law enforcement cooperation across Europe would "fall away" after Brexit.
"Undoubtedly with Brexit, and it is a fact that a lot of the criminal justice treaties the UK is presently a member of, will fall away for the United Kingdom. And that is not going to simplify policing," Harris said, according to The Irish Times.
He added: "We'll want to make sure that we are still able to share information but if one thinks that the treaty we will fall back to was written in 1959; so 60 years of improvement is going to fall away in terms of the development of criminal justice cooperation across Europe.
"It's not going to be the same. We can't make it the same until there is some agreement between the United Kingdom and the EU in respect of co-operation on criminal justice matters. It is of concern."
Read More: Irish told to prepare for no-deal Brexit and hard border
Gray said the policing of the border that would be required in the event of a no-deal would bring risks for officers.
"If questions of the border are being brought into play that does bring with it pressures," she said.
"If we as a police service have to at times maybe support other enforcement agencies – could be agriculture or whatever else – that does bring us into the picture probably in a different style and tone than we have been policing around border areas for many years now."