Nóra Quoirin, who had special needs, disappeared while on a family vacation in Malaysia
The funeral for Nóra Quoirin, the 15-year-old with special needs who disappeared from her hotel room while on a family vacation in Malaysia in August, took place on September 10 in Belfast.
Read More: Nóra Quoirin died of "hunger and stress" in Malaysian rainforest, autopsy reveals
The funeral for Nóra was held at St Brigid's Church in South Belfast, the same church where Nóra was baptized. Nora's mother Meabh is a native of Belfast, and her father Sebastien is a native of France. 
Though the Quoirins had been based in London, Nóra traveled with her family to Malaysia in August on an Irish passport. On the first night of their "vacation of a lifetime," Nóra, who was born with the brain defect holoprosencephaly, disappeared from the hotel room she was sharing with her two younger siblings.
Her body was discovered in the nearby jungle 10 days later; a post-mortem determined the teenager had died from internal bleeding, likely caused by stress and starvation.
While authorities have found no evidence of foul play, Nóra's parents insist that their daughter would not have left the room on her own.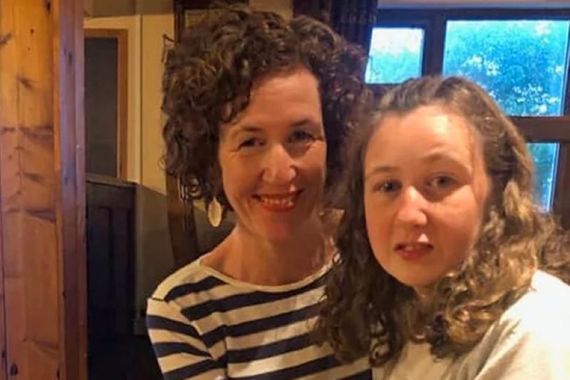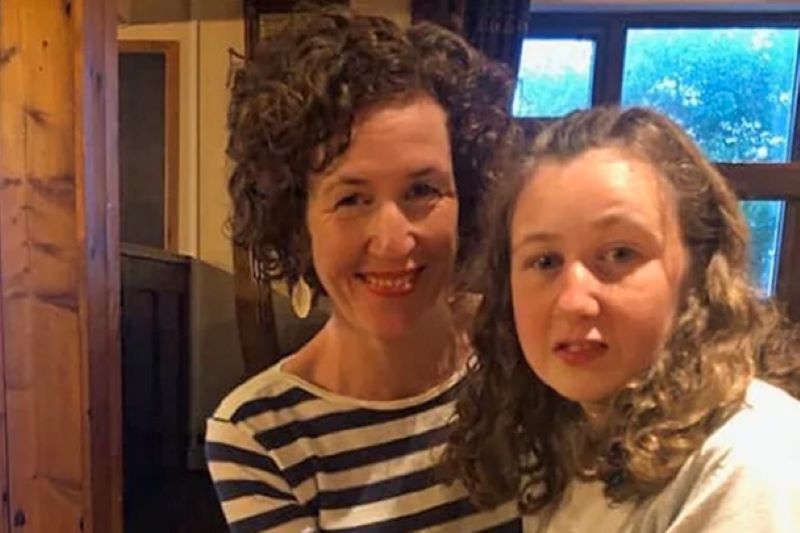 2
Read More: Body found in Malaysia confirmed as that of Irish teen Nóra Quoirin
The Irish Times reports that Nora's body was cremated on Tuesday morning before being brought to St. Brigid's Church in a white box, which was placed on the altar beside a photo of Nóra. They were sprinkled with incense and holy water before being taken to Milltown Cemetery for burial.
One attendee shared on Twitter the heartbreaking poem that Meabh penned in memory of her daughter:
Poem written by Meabh Quoirin for her daughter Nora and read at her funeral mass today pic.twitter.com/24H4bjZ2h9

— Damien Edgar (@damien_edgar7) September 10, 2019
Father Eddie O'Donnell said in his remarks during the funeral: "15 years ago, on a joy-filled afternoon, [her parents] Meabh and Sebastien, together with all the family, came to this Church and carried Nóra to the Baptismal Font."
"She, as we all know, depended greatly on others but, Nóra in turn, gifted others with immeasurable love and joy; before such an ability we can only feel gratitude."
"I ask myself, as surely you must do, 'What is the meaning of this terrible pain that has been inflicted on Nóra's family?'"
"We have, have we not, found ourselves wondering if God is good and has for us the love that no human love can match, why then is there such suffering in our world?
"We do not understand, and our stumbling words are so terribly inadequate."
"We who grieve for Nóra hold her memory in love, believing that all the bonds of love and affection which bind us together throughout our lives do not unravel with death."
He concluded: "Meabh and Sebastien, Innes and Maurice [Nóra's siblings] – remember Nóra's love for you, and know that she still loves you, and as you continue to love her, love one another."
Read More: Search underway for 15-year-old Irish passport holder missing in Malaysia
An obituary for Nora said her family had "already been overwhelmed by people's generosity."
"If anyone would like to make further donations, they can give to the Lucie Blackman Trust to help fund the launch of their services for other Irish families in similar circumstances, in Nóra's memory."