Nóra Quoirin's mother and father have formally identified the body of their 15-year-old daughter found at a waterfall about a mile from their family's vacation villa.
Updated on Aug 13 @ 10.35am EST: Officials have confirmed that the body of a female Caucasian found about one mile from the family's vacation villa is that of 15-year-old Nora Quoirin. The teen who had special needs had been missing in the Malaysian from a rainforest resort 44 miles south of Kuala Lumpur, since August 4. 
Following the discovery of the body by volunteers on Tuesday the police held a press conference to confirm that the body resembled that of Quoirin and that officials were "very certain" it was the Irish passport holder. 
Quoirin's parents, Meabh originally from Belfast and Sebastien from France, later identified their daughter's remains at hospital. 
Ireland's President Micheal D Higgins issued a statement offering the Quoirin family his and the nation of Ireland their condolences. He wrote: 
"On behalf of the people of Ireland, I would also like to express my gratitude for the assistance given by the Malaysian authorities in the search for Nóra, for the volunteers who answered the call to join the search and for all those throughout Malaysia, Ireland, Britain and France who offered what support they could.
"Our thoughts and prayers are now with Nóra's family, at this most difficult time."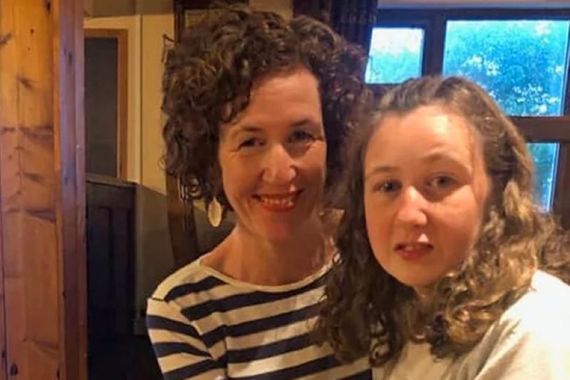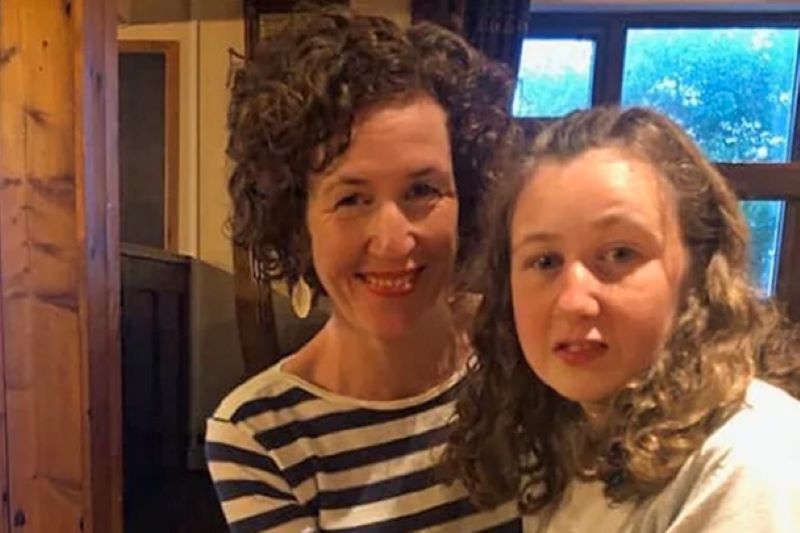 2
Earlier on Tuesday, it had been reported that a body had been discovered next to a waterfall, around 1.2 miles from where Quoirin and her family were staying on vacation.
The Daily Mail reported that her parents were driven past the police cordon into the resort, following the discovery of the body, and were accompanied by a member of the Irish embassy. A French official stood at the perimeter.
Disparition de Nora en Malaisie : un corps a été retrouvé pendant les recherches #NoraQuoirin https://t.co/yynG1USJuI pic.twitter.com/kCPmBQSbkY

— France Bleu (@francebleu) August 13, 2019
The State Police Chief of the region Negeri Sembilan, Mohamad Mat Yusop asked for privacy for the Quoirin family at this time.
On Monday, Quoirin's mother Meabh had made an appeal to the public forhelp in finding their missing daughter.
"Nóra is our first child. She has been vulnerable since the day she was born," Meabh said.
"She is so precious to us and our hearts are breaking. We are appealing to anyone who has information about Nóra to help us find her."
'Our hearts are breaking' - £10,000 reward offered in search for Nóra Quoirin | https://t.co/3eUiCbJ64W #FindingNora #NoraQuoirin pic.twitter.com/JwDc61DonU

— RTÉ News (@rtenews) August 12, 2019
Quoirin, who holds an Irish passport, is the daughter of Meabh and Sebastien Quoirin, a French-Irish couple who have lived in London for 20 years. Quoirin was born with the brain defect holoprosencephaly and has special needs.
The 15-year-old went missing from her bedroom during the middle of the night, on August 4. The family was staying in an eco-villa on the first night of their vacation.
The couple thanked all of those who were helping in the search as well as those fundraise to aid the search. So far $119,112 (£98,722) has been raised on GoFundMe.
The Quoirin family had also offered $12,000 (£10,000), donated by an anonymous Belfast-based business, to anyone with information about the missing teen.
Before this body was found some 300 Malaysian searchers, aided by drones and sniffer dogs, had scoured the forest near the resort, playing recordings of Quorin's mother calling out her name.