Parkinson's disease researchers at NUI Galway are the recipients of "significant" funding from the Michael J. Fox Foundation
A team of neuroscientists at NUI Galway who have made a significant breakthrough in approaches to Parkinson's disease have received substantial funding from the Michael J. Fox Foundation which could be of benefit to patients all over the world.
Read More: Irish drug cures Parkinson's in mice, gets Michael J. Fox backing
It is hoped that the research conducted by Dr. Eilis Dowd and her team in Galway over the next two years can radically improve the process of transplanting healthy cells into the human brain and even help to reverse the process which causes Parkinson's disease.
The foundation set up by the Hollywood actor 19 years ago is hugely impressed by the research carried out by Dr. Dowd's team, whose breakthrough relating to brain repair and the survival of transplanted cells generated global headlines in November 2017.
The research will allow the Galway team to spearhead research into a special gel which would allow healthy brain cells to survive following a transplant and provide life-changing hope to patients all across the globe.
Parkinson's disease is a neurodegenerative disorder in which the brain cells which control movement start to die. Patients either lose movement or cognition control.
Read more: Galway scientists find collagen implant brain fix for Parkinson's sufferers
"What we are doing at NUI Galway, which nobody else is doing, is using biomaterials to provide a supportive environment for cells after they have been transplanted into the brain. Biomaterial is a material which has been engineered to safely interact with human tissue," explains Dr. Dowd.
4
"The cells are dying because you are taking them out of their normal tissue environment, breaking them up into single cells in order to inject them into the brain. So you are taking them out. This gel provides them with this matrix or scaffold which helps them to survive."
Dr. Dowd explains that the gel being developed by the Galway-based team could result in non-invasive surgery which could result in the brains of those with the condition being repaired. The "scaffold" or "matrix" being developed in Galway could allow Parkinson's to be reversed.
The research conducted by the team at the Galway Neuroscience Centre and CURAM, the Centre for Research in Medical Devices, has excited those who have an interest in tackling Parkinson's disease. The roll-out of brain repair therapy has been hindered, so far, by the poor survival rate of transplanted cells.  
"We hope this implant will tackle Parkinson's disease at its source in the brain and give people back their quality of life. This involves very simple surgery, which involves drilling a small hole, and the patient is usually awake. It's a dental drill, like you'd use with a tooth. It's a liquid at room temperature which forms into a gel in the brain, which has the same consistency as the human brain. The cells can then live happily in that gel," says Dr. Dowd. 
Read More: Italian doctor finds cure for Parkinson's disease in Irish dancing
Acclaimed Hollywood actor Michael J. Fox launched his foundation in 2000 after publicly disclosing his 1991 diagnosis with Parkinson's disease, at just 29 years of age.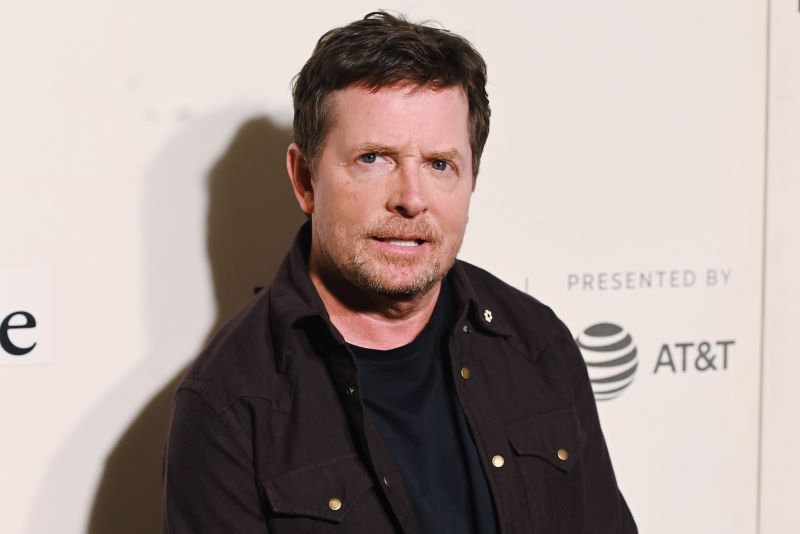 4
The foundation is dedicated to finding a cure for Parkinson's disease through an aggressively funded research agenda and to ensuring the development of improved therapies for those living with Parkinson's.
The funding secured by the team at NUI Galway will allow their research in this area to continue for at least the next two years.
Dr. Dowd says it's incredible that people still don't know what causes Parkinson's disease in the year 2019. She is excited by the prospect of making a significant breakthrough thanks to the funding from the Michael J. Fox Foundation.
"With Parkinson's we have great drugs, to treat it. The brain cells that control movement, a chemical called dopamine, can be replaced with drugs to help restore movement.  But this drug doesn't stop the disease, it replaces the chemical in the brain very effectively for many years," she tells IrishCentral.com
"Patients can get really good control of their movement, but the brain cells are still dying and the drug eventually stops working. In the case of Michael J. Fox, his first symptom was that he couldn't control his little finger. In his case, that disease would probably have been going on for years before that."
She believes that Fox may have been in the early stages of the disease when he made the iconic 'Back to the Future' movies in the 1980s.
"In his memoir, A Lucky Man, Michael J. Fox said he was filming 'Doc Hollywood' when he was diagnosed in 1991. It's amazing to think Michael J. Fox had Parkinson's' when he was filming 'Back to the Future' in the mid-1980s."
Read More: Irish Parkinson's patient bravely demonstrates the significant impact of treatment
A native of Connemara, Co Galway, Dr. Dowd has always been fascinated by neurodegenerative diseases such as Parkinson's and Alzheimer's. After studying in the United Kingdom and Canada, she has pioneered research in this area since taking up her current post at NUI Galway in 2005.
4
She first began her research into Parkinson's disease at McGill University, Montreal, Canada in 2000.
"There's a really clear pathology in the brains of people with Alzheimer's and Parkinson's. We still can't fix it. How can we be at this stage, in the year 2019, and we still can't fix it? The brain really is the final frontier in biomedical research. We really have such a poor understanding of how our brains work and what goes wrong when they don't work properly and how to fix them," she says.
The theory behind her research at NUI Galway involves transplanting healthy cells to replace those that have died.
"The concept of transplanting brain cells has existed for about 30 years. There have been clinical trials in the US, Sweden, and Britain and a major discovery was made in Japan just over ten years ago, but the main problem is that 95% of the cells you transplant into the brain die," she explains.
"The cells are attacked by the patient's immune system, but the gel we are developing here in Galway can act as a physical barrier to stop them from making contact with the cells. For the first time ever we showed that if you put the cells in this gel you get a five times better survival rate."
Dr. Dowd is really excited that the funding from the US may speed up brain repair and result in a better outcome for patients with Parkinson's disease all over the world.
She firmly believes that the kind of gels which are already being used for dentistry and plastic surgery can eventually be used to stop the deterioration of brain cells.  
"It's such a privilege to be able to do this kind of work here in Galway. It's only possible because of the expertise here in Galway, that comes from my own expertise in Parkinson's and from CURAM (Centre for Research and Medical Devices), who have the expertise in the biomaterials. It's a perfect marriage of neuroscience and biomaterials," she says.
Her aim, she says, is the exact same as that of the Michael J. Fox Foundation – they want to see early diagnosis and prevention of Parkinson's. Ultimately, the dream of everyone working in this field is complete prevention.
Ciaran Tierney won the Irish Current Affairs and Politics Blog of the Year award at the Tramline, Dublin, in October 2018. Find him on Facebook or Twitter here, or visit his website CiaranTierney.com. A former newspaper journalist, he is seeking new opportunities in a digital world.
This article was submitted to the IrishCentral contributors network by a member of the global Irish community. To become an IrishCentral contributor click here.