A joint funeral for siblings Luke McSweeney, 24, and Grace McSweeney, 18, who were among the four young people killed in a road collision in Clonmel, Co Tipperary on August 25, was held today, September 1.
Clonmel came to a standstill on Friday for the funeral, which saw hundreds of people line the streets as the hearses made their way to St. Peter and Paul's Church, where Grace's classmates formed a guard of honor.
Among the hundreds of mourners on Friday were President of Ireland Michael D. Higgins and Minister for Education Norma Foley.
During the funeral, Fr. Billy Meehan told mourners that a "great cloud" had settled over Clonmel in the days following the accident. 
Fr. Meehan described Luke as an "exceptional young person" who was involved in GAA and said Grace was "full of life" and loved dancing. 
"Her name was Grace – she was grace by nature, she was grace by disposition," Fr. Meehan said on Friday. 
"It's a great sign and mark of respect that all the shops and businesses in our town are closed down for these couple of hours," Fr. Meehan added. 
A reflection written by Grace and Luke's parents Brigid and Paul was also read out during Friday's funeral mass, describing Grace as a "princess" who was "born to shine" and describing Luke as a "warrior."
"Grace was gentle and very shy and always had to have a friend by her side. Luke was strong, not only in body but also in mind," Brigid McSweeney said during the funeral service. 
"Paul and myself were honored to be the parents of Luke and Grace, and blessed to have them for so long." 
She told mourners: "Leave your sorrow behind here today, and make the world a better place."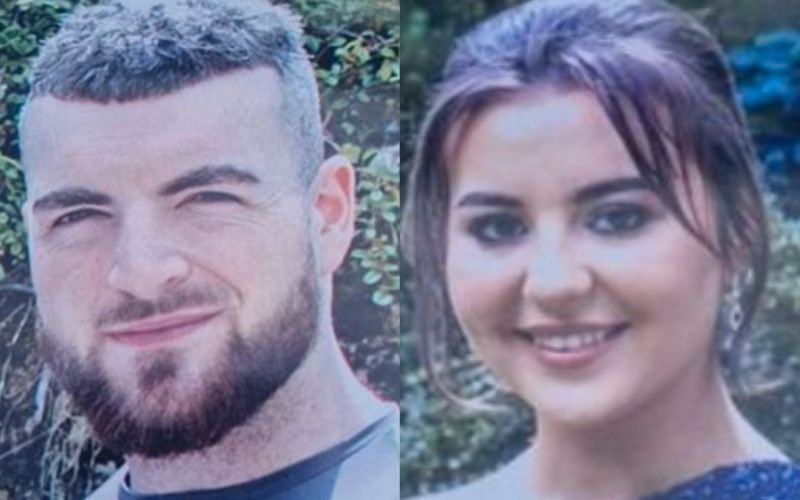 2
Roisin Hennessy, the deputy principal of Presentation College Clonmel, Grace's school, told mourners that it was an "honor and a privilege" to be part of Grace's life. 
She added that Grace was an "extraordinary" gymnast and dancer and that she displayed a "warmth and kindness that was exemplary."
"Grace was a credit to a wonderful close-knit family who have always been quite rightly proud of their beautiful kind daughter and sister," Hennessy said. 
Hennessy added that Grace's friend Zoey Coffey was her "partner in crime" and that the pair will "remain together forever now in heaven and in our hearts". 
All shops and businesses closed in Clonmel during Friday's funeral service. 
Grace and Luke were buried in St. Patrick's Cemetery in Clonmel following Friday's service. They are mourned by their parents Brigid and Paul, brothers Mark and David, Luke's girlfriend Kelly, and their wider family and friends. 
The siblings were among the four victims of a single-car collision on Mountain Road in Clonmel on Friday, August 25. Luke was driving Grace and her two friends Nicole Murphy and Zoey Coffey (both 18) to a Leaving Cert results party when the tragic accident took place. 
Nicole Murphy was buried on Thursday following a funeral mass in Kilcash, Co Tipperary, while Zoey Coffey's funeral will take place on Saturday.