Keytruda, the miraculous immunotherapy drug that cuts the death risk for lung cancer patients in half, will be made at an Irish Merk/MSD plant that was previously to be closed and sold. 
A ground-breaking immunotherapy cancer drug from Merk is selling so well that the pharmaceutical giant is back-tracking on plans to sell their Dublin manufacturing site, with an eye towards creating 350 new jobs instead. 
Keytruda (Pembrolizumab) is a humanized antibody used in cancer immunotherapy, often in conjunction with chemotherapy. A study published just this week concluded that adding Keytruda to the standard chemotherapy treatment plan of adults with lung cancer slashed the odds that they would die in half. 
3
In another recent trial, doctors found that treating patients with Keytruda before surgery greatly increased their odds of survival and added years to their lives, stopping the spread of cancer and directly targeting the cancerous cells. It is also used as a treatment option for malignant melanoma. 
Read More: Trinity scientists' breakthrough discovery on cancer "killer" cells
"I have never seen progress move so fast. . . The results today are really a paradigm shift. They will mean more lung cancer patients getting immunotherapy up front," Dr. Dr. Roy Herbst, a lung cancer specialist at Yale Cancer Center who was not involved in the studies told NBC.
Keytruda is made by the pharma company Merk and has fast become their best-selling drug. So high is the demand that Merk, known as MSD in Ireland, has changed their plans to close a manufacturing plant there. 
The MSD plant in Swords, Dublin, which previously produced womens' health products, had been marked for closure since 2013, with a plan to gradually sundown the facility's 570 jobs and close the plant in 2017.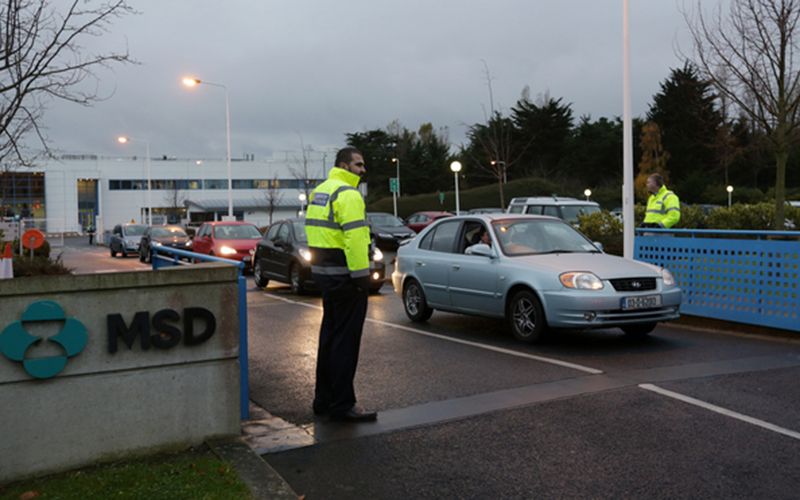 3
Merk put the plant on the market in 2017 but re-evaluated the plan once they realized that demand for Keytruda was not exceeding production. 
Now, the company is building a new manufacturing plant at the Swords site with an aim of having the facility be fully operational by 2021 and certified by 2022, creating 350 jobs in the process. 
Read More: Major breakthrough in treatment for breast cancer by Irish scientists
The Irish Health Service Executive just approved Keytruda as a treatment in Ireland last month (March 2018), and it is becoming available to lung cancer patients in Ireland this month.
Health advocates have criticized Ireland for a delay in the approval process, which took over a year. Keytruda was already approved as a lung cancer treatment in 13 EU countries. 
Read More: Doctors warned stage 4 cancer bride to bring her wedding forward - she refused