The Duchess donned Dubarry for her first official engagement of 2019
Kate Middleton, the Duchess of Cambridge, wore a jacket from classic Irish brand Dubarry during her first official public appearance of 2019.
Read More: Kate Middleton wears St. Patrick's Day favorite again on Armistice Day
In what the Independent is calling "country chic," Middleton donned a green tweed jacket by Irish brand Dubarry while she visited with children at King Henry's Walk in Islington Community Garden.
The fashion-forward Royal was there to support The Royal Horticultural Society and their development of new gardens.
The Bracken Tweed Sports jacket, which reportedly cost €479 ($546), features stylish leather trim, and six button and loop closures.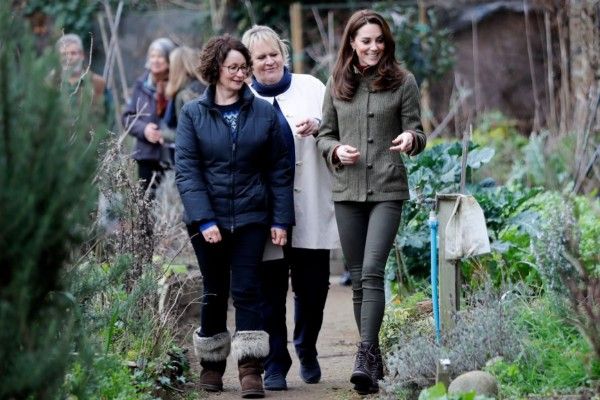 2
Looking cool and casual, Middleton completed her outfit with black skinny jeans and black ankle boots.
Read More: Kate Middleton can trace Irish roots back to Brian Boru
The Irish Examiner predicts that sales of the Dubarry jacket will skyrocket under 'the Kate effect,' where fashion fans rush to purchase pieces worn by the Duchess.
Indeed, the Dubarry website is already saying that the jacket is on back order due to "overwhelming demand."
Founded in 1937, Dubarry is a premium Irish clothing and footwear brand headquartered in Ballinasloe, Co Galway.
Read More: Prince William, Kate Middleton, and an Irish Wolfhound on St. Patrick's Day
Kate is no stranger to Irish designers: she was a huge fan of the now-defunct Orla Kiely line, and, along with other royals, has frequented Galway-native Philip Treacy for hats and headpieces.
Do you have a favorite Irish designer? Let us know in the comments!