Joe Biden has released a letter from his doctor declaring the 77-year-old Democratic candidate to be "healthy, vigorous" and "fit to successfully execute the duties of the Presidency."
Former White House doctor Kevin O'Connor, who has been Biden's primary care physician since 2009, wrote a three-page letter detailing the former vice president's state of health. The document states that Biden is in good shape, keeps his cholesterol in check with the use of statin medication, has seasonal allergies, and takes medication for acid reflux.
Read More: "I may be Irish but I'm not stupid" — Joe Biden's latest gaffe 
O'Connor, who is the director of executive medicine at the GW Medical Faculty Associates, describes Biden's episodes of atrial fibrillation as "persistent" but cites a list of tests that shows that Biden has a normally functioning heart. He also notes that Biden takes a blood thinner to prevent blood clots or stroke.
The Daily Mail reports that in 1988, Biden had to have surgery to repair two brain aneurysms, but since then he has not had a recurrence. His doctor states that Biden had a CT angiogram in 2014, which examined his arteries.
According to The Washington Post, the doctor's report noted that Biden has had several localized, non-melanoma skin cancers removed.
"Overall he's in good health," said Dr. Mary McLaughlin, director of cardiovascular health and wellness at Mount Sinai Heart in New York, who reviewed Biden's information.
She noted that the former vice president has good blood pressure without needing medication and that he exercises five days a week.
"I would say that someone with well-controlled atrial fibrillation on a blood thinner definitely can perform the duties of a stressful job," she added.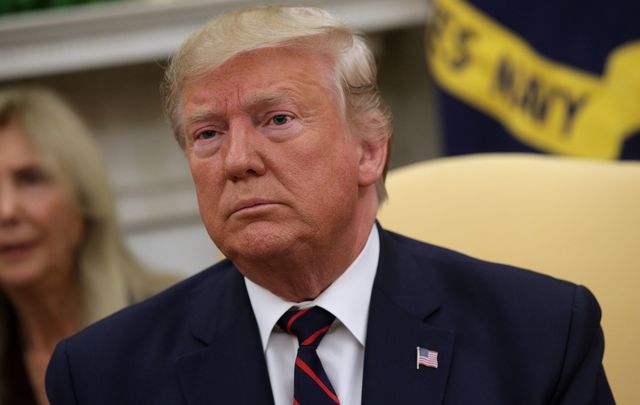 2
The former vice president follows fellow septuagenarian candidates Elizabeth Warren, 70, and Mike Bloomberg, 77, in releasing medical records to show their fitness for the presidency.
According to records released last week, Bloomberg has the same kind of irregular heartbeat as Biden.
Bernie Sanders, the oldest candidate at 78, has said he would release his records "probably by the end of the year." Sanders suffered a heart attack in October.
If elected, Biden, Sanders and Bloomberg would be the oldest president in history.
None of the candidates' health information has mentioned screenings for memory problems or whether they're needed or useful.
Stuart Jay Olshansky, a professor of public health at the University of Illinois at Chicago who analyzes the longevity of presidents, told The Washington Post that cognitive tests are not usually required unless problems are detected.
Olshansky said of Biden that "the fact that he's on the campaign trail and meeting a rigorous travel and meeting schedule probably would suffice as a replacement for the formal test for cognitive functioning."
Read More: It's Joe Biden stupid... polls and Trump attacks make that clear
President Donald Trump, now 73, is the oldest newly-inaugurated first-term president. He has been criticized for not releasing a full report on his health while running for the White House.
A Pew Research Center poll conducted in May found that nearly half of Democrats said it would be best for a president to be in their 50s, while a quarter preferred a president to be in their 40s and 16 percent said a president in their 60s would be ideal. Only three precent of those polled said they thought a president should be in their 70s.