We'll always know her best as Sinead O'Connor, but now she's got yet another new name, Shuhada' Davitt, and a new religion, Islam.
Shuhada', also previously known as Magda, revealed on Twitter last week that she's ditched the Catholic Church for good.  You'll remember many moons ago that she was an ordained priest in a breakaway Catholic sect and used to walk around in a priestly collar, but no more.
"This is to announce that I am proud to have become a Muslim. This is the natural conclusion of any intelligent theologian's journey. All scripture study leads to Islam. Which makes all other scriptures redundant. I will be given (another) new name. It will be Shuhada'," Sine…sorry, Shuhada', tweeted.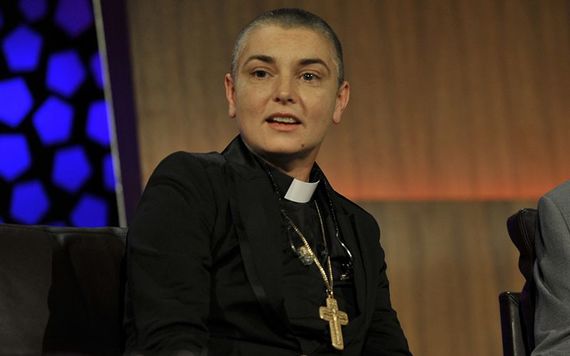 3
Shuhada', who underwent intensive mental health treatment in the U.S. last year with help from Dr. Phil, posted a video of herself singing the Azan, the Muslim call to prayer. Her voice is still in fine form, but she lamented her performance.
Read more: Do we owe Sinéad O'Connor an apology for speaking the truth about church child abuse?
"Here is my 1st attempt at singing the Azan. I got some pronouncition (sic) wrong because emotions took me from my page... but there'll be hundreds of others onstage to come ...," she wrote.  "When I've practiced it 30 times i'm Gonna make the world stop turning."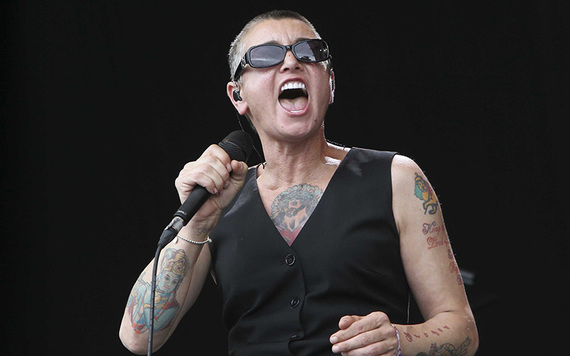 3
She's rocking some Muslim garb too as you can see from the photo. "My best friend, Elaine just gave me my 1st Hijab and she got chills all over her body when I put it on. Not gonna post a photo because is intensely personal. And I'm an ugly old hag. But I'm a very, very, very happy old hag," Shuhada' proclaimed.
She's back in Dublin and tweeting about lots of things…Allah, Mohammed and Kanye West's love-fest with Donald Trump.
"Kanye, please, we know you're just grooming cus you wanna run for president one day. Give up now. I love you. But no one is gonna vote for you. Don't be a great big stoopid f***ing coconut. Dump the Trump," Shuhada' advises 'Ye.
She also takes a pop at Bono. "No musician should ever associate with practicing politicians. They play on our vanity (Bono) and steal our protest voices (Kanye), our raisin d'etre. Thus is groomed and silenced, every generation since the day John Lennon was assassinated and the devil took the sanctuary," she wrote.
In other news, Shuhada' has collaborated with Ronnie Wood of the Rolling Stones, Irish actor Cillian Murphy, Pink Floyd's Nick Mason and singer Imelda May for a new EP, One More Yard, which pays tribute to a young Irish World War I soldier, Michael Thomas Wall, and uses words from the 90 letters he wrote home during the war. Shuhada' – still identified as Sinead O'Connor in the Daily Mail's exclusive report on Monday -- sings lead vocals, and proceeds from the project will go to charities raising awareness about cancer.
Read more: Why did "Black 47" the Irish Famine movie fail in America?