Despite being a major hit in Ireland "Black 47," the action thriller movie set in Famine times, bombed on release in the United States. The reasons why are not immediately obvious.
It had generally decent reviews, the film itself was insightful and entertaining. Initially, audiences in Ireland and indeed Britain flocked to the film in large numbers.
So what happened?
After three weeks in US circulation and in 100 cinemas, the movie grossed just $33,471 and was ranked 54th by Boxofficemojo.com.
The failure in the US comes after a spectacular run in Ireland where it quickly grossed over $1million, a very high domestic total.
It had the strongest opening in Ireland since "Brooklyn", in 2015. By comparison, "Brooklyn" grossed over $62 million worldwide.
The failure to take off in America will lead to much head scratching. Here are five reasons why it may not have done well.
1. Little direct marketing to Irish America. It's the same old problem alas - "we don't need to market to Irish America because they will come anyway."
I have been hearing that chestnut for decades now from different groups and it vastly underrated the need to outreach to the core US Irish constituency.
House Speaker Thomas "Tip" O'Neill put it best when a neighbor said he hadn't voted for him because he'd never knocked his door, taking him for granted.
"People like to be asked," said O'Neill, something Hillary Clinton's folks surely realized too late in the last general election.
The same was true of Irish Americans, I don't believe any Irish grassroots group were asked to host a showing and I don't believe a dime was spent on Irish American media advertising.
3
2. Hard to find in theaters. Readers of IrishCentral made it quite clear they could not find the movie easily which speaks to a poor distribution company as the reviews were rated four stars by Rotten Tomatoes with an 86 percent figure of audience liking the film.
Even in cities like New York and Boston where the Irish community is at its largest, it was had to find it showing.
3. Maybe the Irish Famine is not the greatest backdrop to a film. Irish movies have a well-deserved reputation for being dark but a film with the worst human disaster of the 19th century as its backdrop was a tough sell - even though people in Ireland loved it "Black 47" certainly was dark.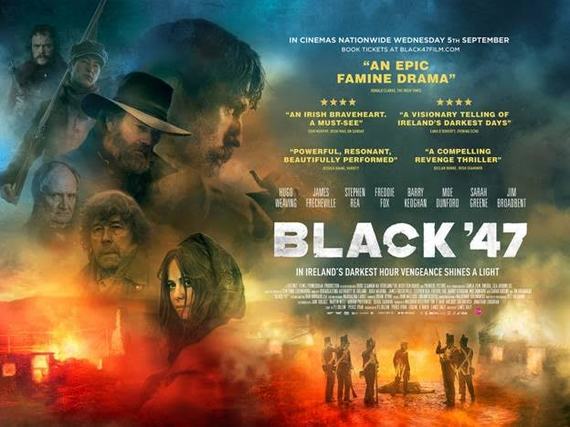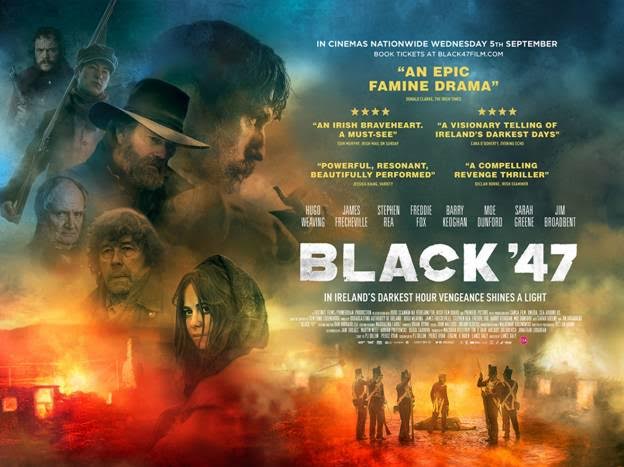 3
4. Lack of a big name star. With the exception of Stephen Rea the cast was not well known. That is not to disparage their acting skills but even a Colin Farrell or Domhnall Gleeson would have added some star wattage. Saoirse Ronan might have set it alight though obviously, she was out of reach given the small budget.
5. Would "Black 47" have been better as a Netflix, HBO project? Quite possibly, a far more informed viewership not expecting the latest special effects and mindless superhero violence might have been a much better audience.
In fact, there is no "might:" about it. "Black 47" would have done very well as a series rather than a film.
All in all then a brave experiment that worked in Ireland and the UK  but not in America - and more's the pity.
Have you watched "Black 47"? If so what did you think? Let us know in the comments section below.
Read more: After "Black 47," we need the tale of famine survivors who came to the US