As Boris Johnson waited on the fringes of the United Nations for a vital Brexit meeting with Taoiseach Leo Varadkar on Tuesday, a crushing court decision prompted many immediate calls for the immediate resignation of the British prime minister.
British Prime Minister Boris Johnson received what one leading critic called "a smack in the mouth of monumental proportions."
Opposition political leaders, including Labour's Jeremy Corbyn, called on Johnson to resign as Britain's Supreme Court ruled he was wrong to prorogue – suspend – Parliament until mid-October.  MPs immediately started preparations to resume Parliament on Wednesday.  Speaker John Bercow said he proposed to re-start sessions at 11:30 a.m.
Read more: Britain's path to Brexit self-destruction looks unstoppable
Johnson's aim when he suspended Parliament earlier this month was to force through Brexit by October 31, likely without a deal, without effective interference from MPs at Westminster.
Tuesday's unanimous decision of 11 Supreme Court judges that it was wrong to advise Queen Elizabeth to prorogue Parliament was so damning that Scots Nationalist Party leader Nicola Sturgeon demanded Johnson's instant resignation.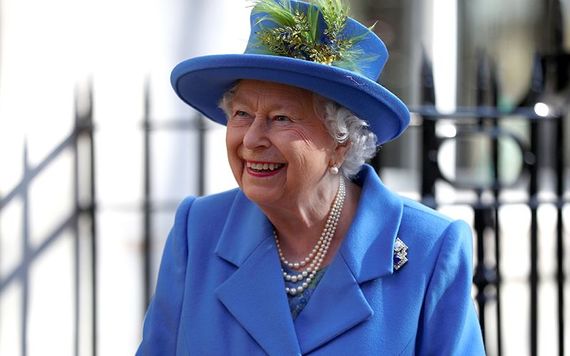 5
She said, "He should tender his resignation today. If accountability is to mean anything then this is a prime minister who is not fit for office. If he doesn't do the decent and honest thing then Parliament should act to force his resignation.
"It is no exaggeration to say this court decision is the most important thing any of us has seen."
Whether Brexit goes ahead as planned by Halloween, or whether Johnson will still be in power by then, is anybody's guess, but his authority has received an enormous blow.
The decision of the highest court in Britain was announced by its president Lady Hale.  She said that Johnson acted unlawfully when he advised Queen Elizabeth to suspend Parliament just weeks before Brexit and that therefore the legislature had not been prorogued.
She added, "The decision to advise Her Majesty to prorogue Parliament was unlawful because it had the effect of frustrating or preventing the ability of parliament to carry out its constitutional functions without reasonable justification."
In Ireland, Sinn Fein leader Mary Lou McDonald said a "constitutional earthquake" had happened in Britain.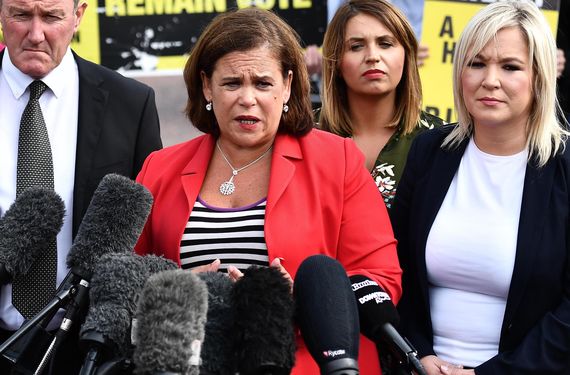 5
Democratic Unionist Party leader Arlene Foster, whose party supported Johnson's Tory administration until it lost its fragile majority when 21 Conservatives were suspended, said the court judgment "has to be respected."
She tweeted that her party focus must remain defense of the union of Great Britain and Northern Ireland, delivery of Brexit, and restoration of the devolved administration in Northern Ireland, a power-sharing deal that collapsed 33 months ago.
The main problem in Britain's Brexit process was controversy over the backstop, an insurance policy guaranteeing a soft border will remain in Ireland whether the U.K. exits from the European Union with a deal or not.
 Varadkar, prior to his planned meeting with Johnson on the fringe of the UN, warned in that Ireland will not accept a "halfway house" deal.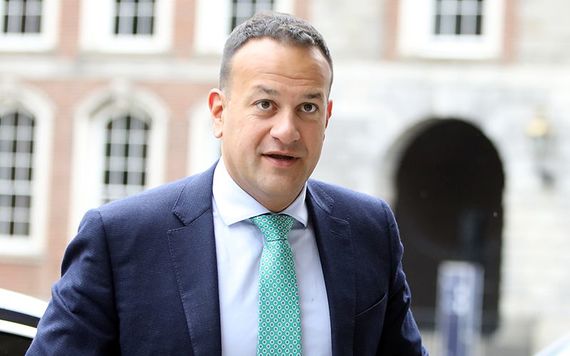 5
"Our bottom line is that we need a legally binding assurance that there won't be a hard border between north and south, that the all-island economy will continue to operate, that north-south cooperation will be able to continue and we can't accept some sort of halfway house," he said.
He said while some people may believe that Ireland would "somehow fold or give up our position" on Brexit, "that's not going to happen."
Varadkar also met European Council President Donald Tusk at the UN. While both leaders said they wanted a deal with Britain, they said the EU side had not seen proposals from the U.K. achieving the objectives of the backstop.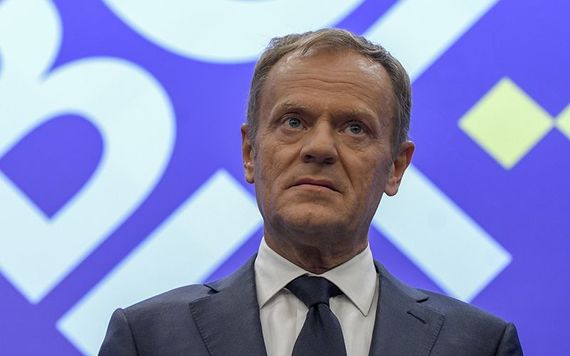 5
In a reaction to the British court decision, Varadkar said it was not the place of the Irish government to comment on what was an internal matter for the government of the U.K.
In a pooled interview in New York four hours before Tuesday evening's scheduled meeting with Varadkar, Johnson said he respected the court verdict but he strongly disagreed with what the justices found.
Johnson added that his government would ensure resumed Parliament had plenty of time to debate Brexit.
He said, "Now is the chance for us to get a deal, come out of the EU on October 31 and that is what we are going to do."
Should Boris Johnson step down as Prime Minister of the United Kingdom? Let us know in the comments section below.