Organizers of an annual female-only skinny dip in Ireland have said funds raised from this year's charity event will be used to purchase another respite home in Dublin for families whose children are undergoing cancer treatment
Last year's record-breaking feat, which saw 2,505 women strip off at a secluded Co. Wicklow beach, raised enough funds to enable children's cancer charity Aoibheann's Pink Tie to buy a house in Crumlin for families affected by the disease.
And with this year's "Strip and Dip" event set for Saturday, June 8, organizers said they have set their sights on purchasing a second property in the Crumlin area that will be made available for parents whose children are being treated at nearby Our Lady's Children's Hospital.
The recent record for the world's largest skinny dipping was organised by Deirdre Featherstone, a cancer survivor who created the 'Strip and Dip' event and has been running it for the past six years. https://t.co/0ZnLJa9U2Q pic.twitter.com/Z6QoeQodtj

— GuinnessWorldRecords (@GWR) June 21, 2018
Deirdre Featherstone, who first set up the annual nude dip six years ago said, "It looks like there's going to be about 1,600 ladies taking part in this year's event which is a huge number, especially when you consider there were just 65 people who took part in our first-ever skinny-dip back in 2013.
"Of course last year's event was massive, with ladies from every county in Ireland taking part, along with participants from 22 countries in total. We broke the world record, and more importantly, we raised $550,000, a sum which was beyond our wildest dreams, and which enabled us to buy a house in Crumlin for families of children with cancer.
Read more: Miracle Irish girl hears again after life-changing procedure
"At the moment that house is in the process of being renovated, and we expect it will be ready by Christmas.  But we've realized that one house just isn't enough, because there's a lot of families out there who need help when they travel up to Dublin for their children's hospital treatment.  So our target is to raise enough funds from the upcoming event to purchase another property.
"I'd be hopeful that we could collect up to $350,000 in donations. But last year's total far exceeded our expectations, so it would be great if the same happens this time.  Obviously, the more that people can give, the better."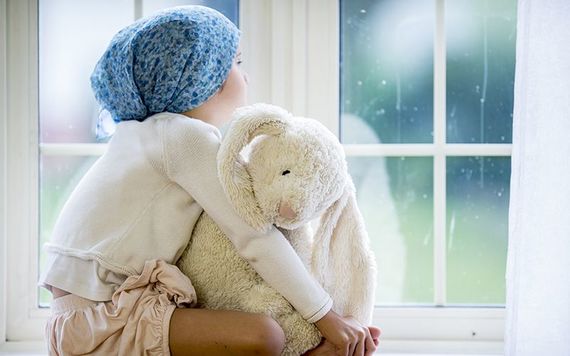 2
Featherstone, a cancer survivor herself, said that fundraising aside, the purpose of the fun annual event is to empower women and to show them that there is life after the killer disease.
The 54-year-old mother-of-four added, "This event has become extremely important. We won't be breaking any records this year, but
there's going to be a huge turnout, and at the end of it I'm confident we'll be in a position to purchase another house in the Crumlin area."
Aoibheann's Pink Tie has helped hundreds of Irish families whose children are suffering with cancer with practical and financial support.
This year's collective nude dip will once again take place on Meaghermore Beach in Co. Wicklow.
Would you strip off for charity? Let us know in the comments section below. 
Read more: Love HBO hit Chernobyl? Here's how the Irish helped those impacted