Northern Irish Fifty Shades of Grey star isn't known for his comedy chops but that's about to change as Saturday Night Live star's script gets the go ahead
Jamie Dornan's multiple roles (sadist in the Fifty Shades trilogy; battlefield photographer in A Private War, etc.) haven't really included comedy, but that's about to change.
The Northern Irish star has just inked a contract to star alongside Kristen Wiig and Annie Mumolo – they fronted the hysterical Bridesmaids – in Barb and Star Go to Vista Del Mar.   Kristen, who first found fame on Saturday Night Live, and Annie wrote the script, so it's bound to be funny.
Read more: Toy Story 4's Tom Hanks remembers Ireland fondly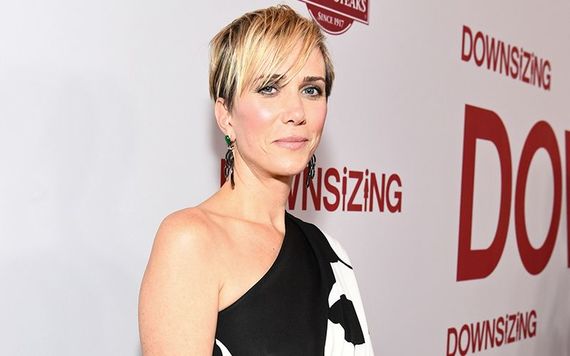 2
"Wiig and Mumolo will play best friends Barb and Star, who leave their small Midwestern town for the first time to go on vacation in Vista Del Mar, Florida, where they quickly get mixed up in a villain's plot to kill everyone in town. Dornan will play a spy named Edgar, though it's unclear whether he's working for the forces of good, or evil," Collider.com reported last week.
Not sure when they'll all convene on set, but it's likely soon as Collider says the flick will be released by Lionsgate next year.
"Dornan needs to shake it up a bit, and Barb and Star represents a bold choice for him. It's a promising project that offers him the opportunity to flex his comedy muscles, and its success won't rest on his shoulders," Collider added.
Read more: Irish emigrant's film about the sad truth of the latest Irish economic miracle