Tom Hanks shares "magical and wonderful" memories of his time spent in Ireland filming the WWII epic Saving Private Ryan
Tom Hanks is on the promo trail with his latest monster hit Toy Story 4, and he sat for an interview with RTE last week to discuss the film and his fondness for Ireland.  Hanks spent weeks on the beaches of Co. Wexford back in 1997 shooting Saving Private Ryan which earned him an Oscar nomination, and he remembers enjoying a "magical and wonderful" time there.
He shared one cute story about a local boy who wasn't too impressed with the star power in his midst.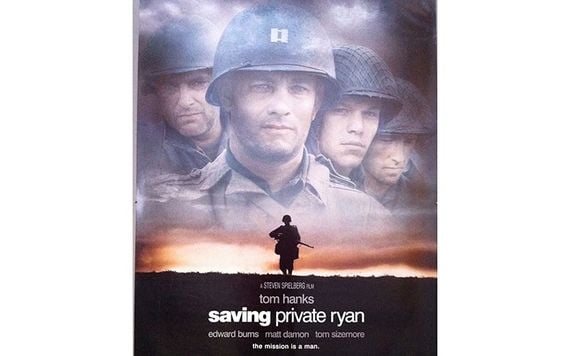 2
"There was one day I was sitting in a car.  I wanted to see some of the footage," Hanks told RTE.
"This young boy comes up and he's got his wellington boots on and he's walking along and walks by and he sees me in the car, and he keeps going but then I saw him circle back, so I'm thinking he's coming to say, 'Hello, Mr. Hanks…'
"So I rolled down the window and I said, 'Hey, how you doing?' and he said to me, 'Are you with the film?' and I said, 'Yeah, I am' and he said, 'Ah, well, welcome to Screen' and he mosied right along in," – Screen being one of the Wexford towns where the crew set up camp.
Hanks also marveled that thieving barware wasn't a done thing at the time.
"It was the most magnificent thing... we would go early in the morning on Monday and all the pint glasses outside the bars in Gorey town, on the tables and the window sills, and I thought, if this was America these would all be stolen and busted, but here they just finish them and put them down."
WATCH: Tom Hanks creates 'Toy Story' video for formerly conjoined twins in Co Cork
You can listen to the full interview with Stephen Byrne here: