Opponents of abortion, who like to call themselves pro-life, really do need to decide what that phrase actually means.
Last month, a war of words broke out between the American national Ancient Order of Hibernians and The Belfast Telegraph, which had published an article in late July reporting that the AOH "has decided not to invite leaders of pro-choice Irish political parties to speak at its annual convention this year."
Telegraph reporter Victoria Leonard added, "The group has previously invited politicians, including Sinn Féin President Mary Lou McDonald, to speak at its national convention. However, following the (Irish) Republic's referendum result in favor of abortion law reform in May of this year, the organization decided not to extend the invitation to pro-choice political leaders."
AOH National Vice President Daniel O'Connell swiftly responded, writing, "Despite repeatedly correcting Ms. Leonard who kept insisting on the use of the word 'ban' and informing her that the AOH has not 'banned' anyone we find that she has resorted to repeating this mischaracterization to add titillation to her headline."
Read more: Ireland and America's history - the abortion wars
4
O'Connell freely acknowledged that the AOH "is an Irish Catholic American organization that is unapologetically committed to pro-life. However, the AOH has also always been a champion of self-determination for the Irish people. The people of the Republic of Ireland have spoken democratically, and we must respect their vote. Even the closest of friends can 'agree to disagree' while still working together on other areas of common cause."
This is certainly a tough time for those "friends" - Irish Catholics on both sides of the Atlantic.
Here in the U.S., we have an Irish American product of Jesuit prep school who will, in all likelihood, be the next member of the U.S. Supreme Court.  The prospect of Brett Kavanaugh making it all the way to the highest court thrills certain folks because Kavanaugh is widely viewed as "pro-life" when it comes to abortion.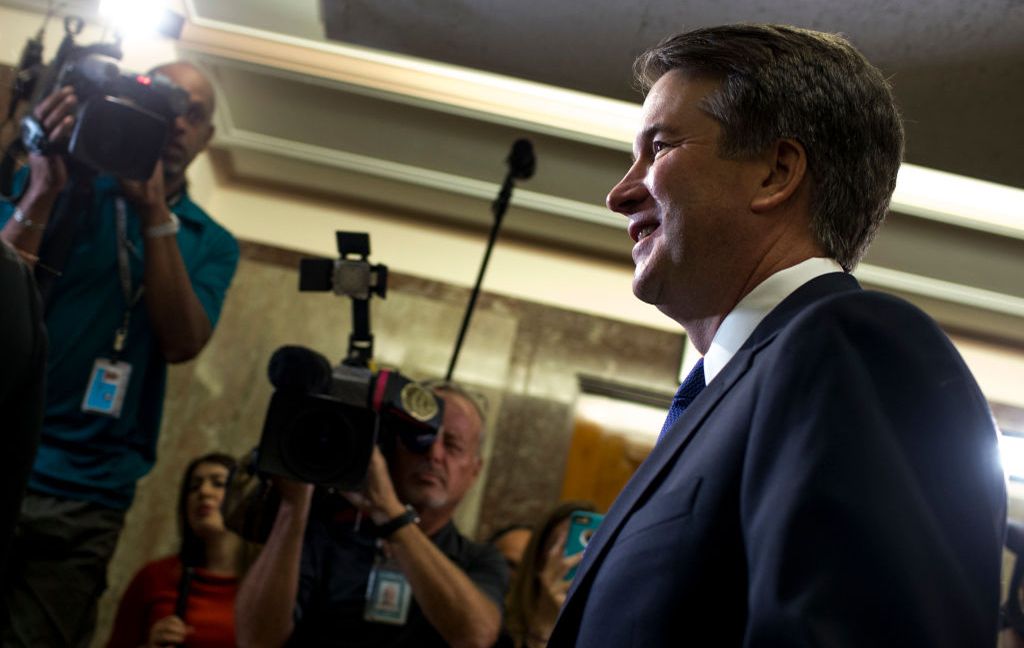 4
So, ironically, as Ireland expands reproductive rights and choice, America seems on its way to restricting them.
Which, in theory, should please devout Irish Catholics.  And yet, that sound you hear might well be many an Irish Catholic gnashing their teeth.  Because Pope Francis is at it again.
It's not enough that Francis likes to go on and on about how Catholics should be in favor of protecting the weak and vulnerable, including undocumented immigrants and refugees.
Read more: Why the "Yes' vote won so decisively in Ireland's abortion referendum
Now Francis has gone and declared the death penalty "wrong in all cases, a definitive change in church teaching that is likely to challenge Catholic politicians, judges and officials who have argued that their church was not entirely opposed to capital punishment," as The New York Times put it.
This just as the Catholic, pro-life governor of Nebraska, Pete Ricketts, did not stop the execution of convicted killer Carey Dean Moore on August 14.
One opponent of the death penalty told the Omaha World-Herald, "Governor Ricketts has said many times, Nebraska is a pro-life state.  Resuming a program like the death penalty ... is incompatible with one of our most important shared values, the sanctity of all human life."
4
Opponents of abortion, who like to call themselves pro-life, really do need to decide what that phrase actually means.
Even if you disagree with them, the joy they feel at saving the life of an unborn child is understandable, even noble.
One wonders why so many of these folks don't feel a comparable joy at alleviating the suffering of other vulnerable souls, from the hungry and needy to, yes, even the criminal.
Sister Joan Chittister once wrote, "Your morality is deeply lacking if all you want is a child born but not a child fed."
Read more: US Irish pro-life group offers asylum help to Irish fleeing Yes abortion vote
A different kind of philosopher, the late great George Carlin, once said pro-lifers "are obsessed with the fetus from conception to nine months. After that, they don't want to know about you…no neonatal care, no day care, no head start, no school lunch, no food stamps, no welfare, no nothing. If you're preborn, you're fine; if you're preschool, you're f***ed."
Some brave pro-lifers need to speak up and prove him wrong.
What are your thoughts? Let us know in the comments section, below.