Dr. Keith Murray was one of the first responders at the Tree of Life synagogue
Irish American physician Dr. Keith Murray was one of the first people inside Pittsburgh's Tree of Life synagogue on Saturday morning after a gunman opened fire.
"The minute an active shooter event starts, I find a couple of my SWAT guys and I go in directly with them," Dr. Murray from University of Pittsburgh Medical Center said to KDKA, a CBS news affiliate in Pittsburgh.
Read More: Yes, President Trump, words can kill, we Irish know all about it
Dr. Murray is part of the city of Pittsburgh's Physicians Response Program, which is being credited with saving lives during Saturday's attack. KDKA says the Program is "a team of highly specialized medical professionals who treat victims on the scene, and even suit up with the SWAT teams and go directly into the line of fire."
As part of the program, Dr. Murray helped treat the wounded as well as save the life of one of the officers who was injured during Robert Bowers' anti-Semitic attack on Saturday, October 27.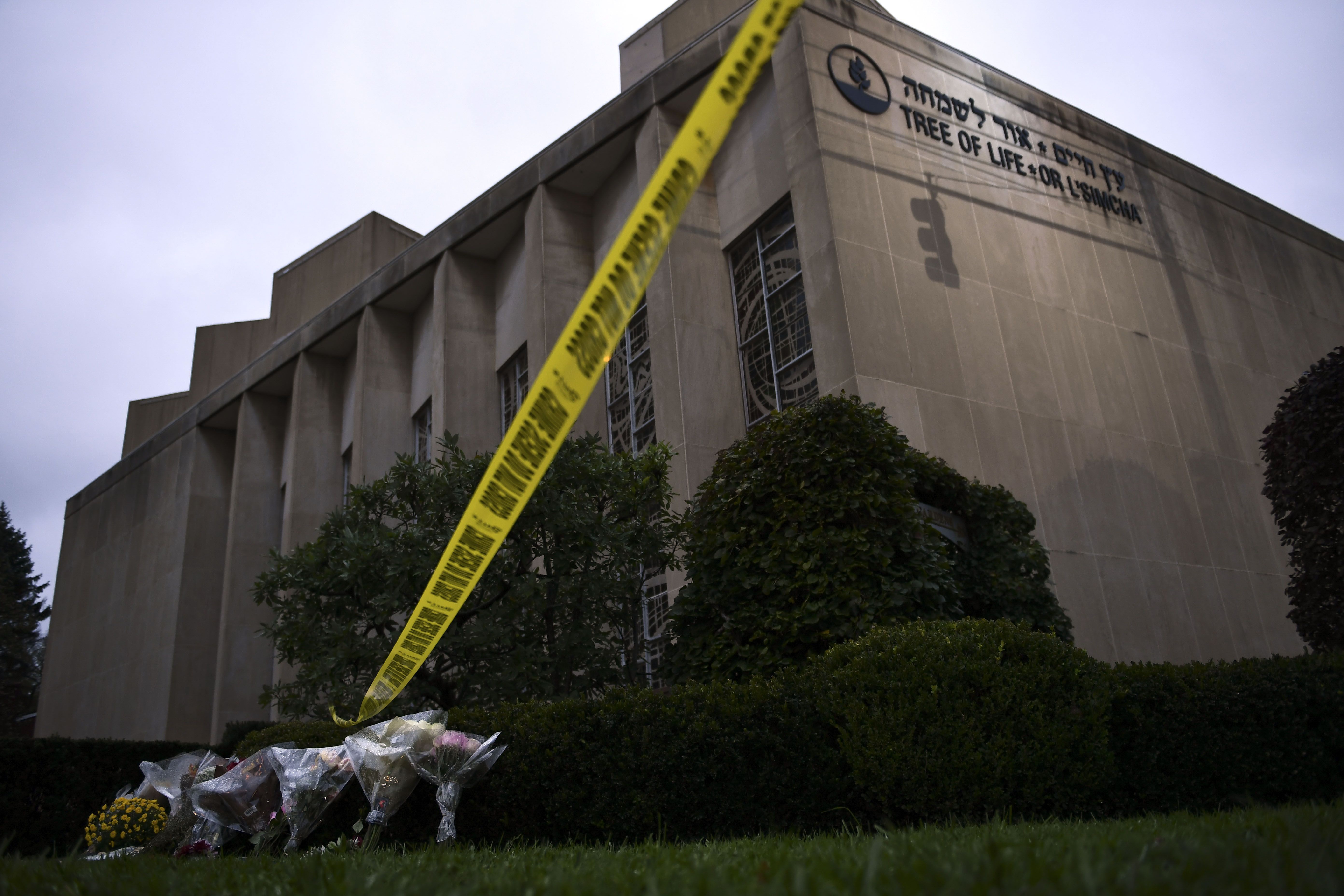 2
"We were on, I guess, the second-floor landing," Dr. Murray later told KDKA.
"We were creating a CCP, casualty collection point, in anticipation that either we were going to get some injuries or that we were going to injure the actor, and at that point, that's when we did actually start to hear gunfire and we got an officer down radio transmission, which is something you never want to hear. … He was one of the ones who was critically injured that we had to actually pull out of the fight and transport to Presbyterian Hospital."
Dr. Murray said upon entering Tree of Life synagogue, he encountered four of the victims, as well as one injured woman who he and his team were able to move to safety.
Not knowing the exact location of Bowers, Dr. Murray and his team went room to room assessing the situation.
When they did locate Bowers, a shootout ensued and one of Dr. Murray's officers sustained wounds. Bowers was injured enough to eventually surrender.
"We always want to be there as soon as possible so that we can maximize the chances of letting anyone who is injured survive," said Dr. Murray, who noted that the injured officer was receiving treatment only seconds after being shot. 
11 people were killed by Bowers on Saturday in Pittsburgh in what is being described as the worst attack on Jewish people in US history.
One FBI agent said it was "the most horrific crime scene I've seen in 22 years with the Federal Bureau of Investigation."
The deceased include: Daniel Stein, 71; Joyce Feinberg, 75; Richard Gottfried, 65; Rose Mallinger, 97; Jerry Rabinowitz, 66; brothers Cecil Rosenthal, 59, and David Rosenthal 54; husband and wife Bernice Simon, 84 and Sylvan Simon, 86; Melvin Wax, 88; and Irving Younger, 69.
Six others, including police officers, were injured.
Speaking with The Washington Post, Dr. Murray acknowledged that "Through training, you learn to compartmentalize your emotions on one side and your actions on the other."
Read More: Brennan, Clintons, Obamas, others sent explosives in attempted American "terror attack"
"The emotions haven't registered yet," Dr. Murray said the day after the horrific attack.
"Yesterday, I'm covered in my teammate's blood. Today, I'm carving pumpkins with my children."
Below, Dr. Murray speaks with The Washington Post:
Gunman Bowers was released from the hospital and is expected to appear in federal court on Monday. He has been charged with 29 federal counts, some of which are hate crimes. Scott Brady, the U.S. Attorney for the western district of Pennsylvania, has begun to seek the death penalty for Bowers.