Fewer abortions and terminations much earlier in the pregnancy since abortion was legalized is considered as very good news by a leading medical expert
There have been far fewer abortions in Ireland than expected since the procedure was made legal on January 1, 2019, a leading obstetrician has revealed.
Three hundred doctors in all have agreed to provide termination of pregnancy services but only 10 of the 19 maternity hospitals have agreed to perform them.
Doctor Peter Boylan, former master of the National Maternity Hospital, said that there have been "not as many" abortions as predicted since January 1, when terminations became legally available.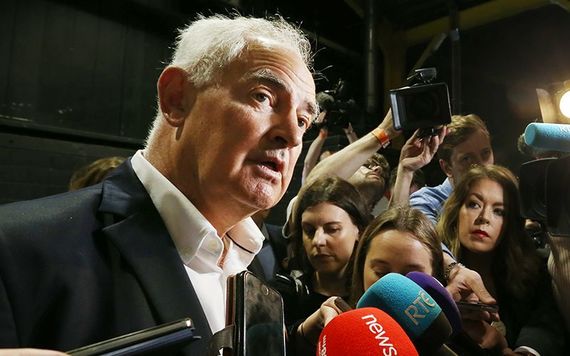 2
Boylan was the leading medical advisor for the Yes side in the referendum. Sixty-six percent voted to allow abortion up to twelve weeks on May 25, 2018.
In addition, abortions are being performed much earlier in the pregnancy than was the case with thousands of women yearly who went to Britain to terminate their pregnancies
Boylan said women were seeking terminations earlier in their pregnancies.
"The numbers that doctors are dealing with are not as many as many people had predicted. I'm not really sure why that is, but it may be that once women have a choice, they are under less pressure," he said.
"Of course, formerly if a woman made a decision to go to the UK, she had made a huge sacrifice in terms of arranging leave, looking after her children, getting the money together and making an appointment and so on, so that when she went to the UK she was effectively committed and it was very hard to pull back. Now, women have a choice," he said.
Abortions up to 12 weeks, which is the European Union norm, are permissible. After that, it is only legal in cases where the mother's life is endangered. The morning after pill works up to nine weeks experts say.
"I think general practitioner colleagues deserve an awful lot of credit for stepping up to the plate, in some instances a lot more credit than some of my hospital colleagues — some of whom are being quite reluctant to introduce the service," Boylan told the Sunday Times (subscription needed).
Boylan said that there had been some "hiccups" with the introduction but most of them have been resolved.
He made his remarks at an event honoring Ailbhe Smyth, Grainne Griffin and Orla O'Connor who were named in the Time Magazine Top 100 people for their campaigning to repeal the Eighth Amendment and legalize access to abortion.
Read more: TIME names 'Together for Yes' Irish leaders among most influential for 2019