IrishCentral is celebrating its tenth birthday today, March 15, 2019!
It is ten years to the day since IrishCentral's founder Niall O'Dowd first established our website, the site that aimed to highlight the magic of the Irish connection with America and the passion and vitality of the Irish diaspora all over the world. 
Things have changed for Ireland in the past ten years.
Many of us would never have thought that both same-sex marriage and abortion would be legal in the country if asked ten years ago today.
Neither would some have believed that a Brexit crisis would be a hot topic during the St Patrick's Day trip made by an openly gay Irish leader to President Donald Trump or that there could once again be the prospect of a hard border between the Republic of Ireland and Northern Ireland.   
Read more: #IrishCentral10 - IrishCentral's most-read articles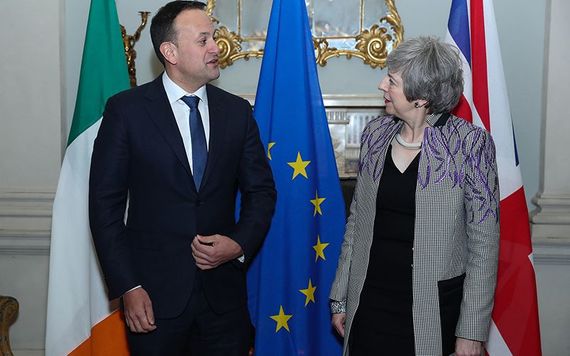 3
Both for better and worse, not only has Ireland changed but so has Irish America, with the decades-long battle by LGBTQ groups to be allowed to march in the main New York parade down Fifth Avenue finally coming to an end. 
Throughout these changes, and even through a divisive 2016 Presidential election which saw votes among the Irish American community split, one thing has remained: a love of Ireland and a desire to celebrate all the great things our little island has brought not just to the US but to the world. 
3
Every day, the love for Irish music, dance, history, literature and culture displayed by IrishCentral's readers inspires us to keep bringing Ireland to you, whether you call Alaska or Australia your home. 
On behalf of all the IrishCentral team, thank you for joining us, for engaging with us and for sharing your own Irish stories with the world.
There are plenty more Irish stories to tell and we'll continue to do our best to hold up the best of what Ireland is in the decade to come. 
Go raibh míle maith agaibh. Go maire sibh an céad! 
Do you have St. Patrick's Day news you'd like to share with the global Irish community? Why not join IrishCentral's contributor's platform Irish Voices? You can learn more about it here and sign up here.
Read more: Celebrating 10 years of IrishCentral with our favorite memories