Trinity College's iconic exhibit has a new distinction
The Book of Kells and Old Library Exhibition at Trinity College Dublin announced this week that it has been included in the prestigious TripAdvisor Certificate of Excellence Hall of Fame.
Read More: Book of Kells in Trinity transports history buffs to another world
The iconic Dublin attraction was given the new honor as it has received its fifth consecutive TripAdvisor Certificate of Excellence since 2015, a distinction that less than 10 percent of TripAdvisor attractions receive.
TripAdvisor awards its Certificate of Excellence to "accommodations, attractions, and restaurants that consistently earn great reviews from travelers."
Currently, the Book of Kells exhibit at Trinity College has over 19,700 reviews and an impressive 4.5-star rating on TripAdvisor.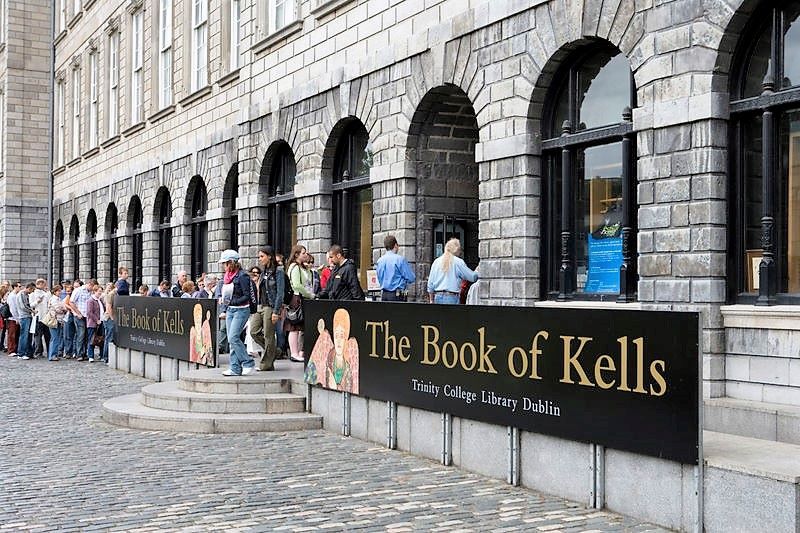 4
What is The Book of Kells?
The Book of Kells, an ornate 9th-century Latin manuscript, is one of the finest surviving examples of Medieval art in the world today.  The ancient text is housed within the main chamber of the Old Library of Trinity College Dublin, known as the Long Room. Built between 1712 and 1732 and at nearly 65 meters in length, the space contains over 200,000 of Trinity's oldest books. The wider Trinity library also holds a copy of every book ever published in Britain and Ireland.
Other Trinity library features include one of the few remaining copies of the 1916 Proclamation of the Irish Republic; the oldest harp in Ireland, which dates from the 15th Century and served as the model for the emblem of Ireland; and a collection of marble busts, including one of celebrated Trinity graduate Jonathan Swift.
Tickets can be purchased online or at the ticket desk. For more information and to book tickets, visit the exhibit's website.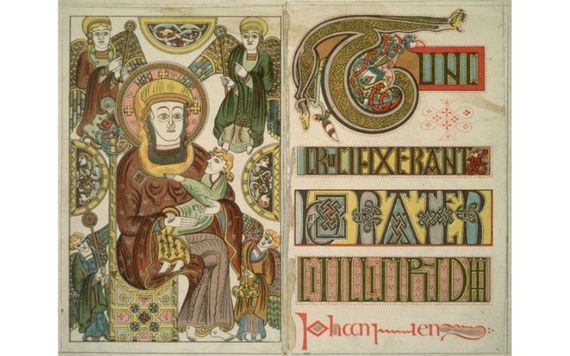 4
Read More: Discover "The Book of Kells" online through new Trinity College free course
Strong Growth
The Book of Kells and Old Library Exhibition has experienced growth of nearly 51 percent in visitors in the last four years and continues to attract high-profile guests; recent visitors to the attraction include the Duke and Duchess of Sussex, who paid a visit during their first official trip to Ireland since becoming husband and wife in 2018. The attraction also celebrated its one-millionth visitor in one year in 2018.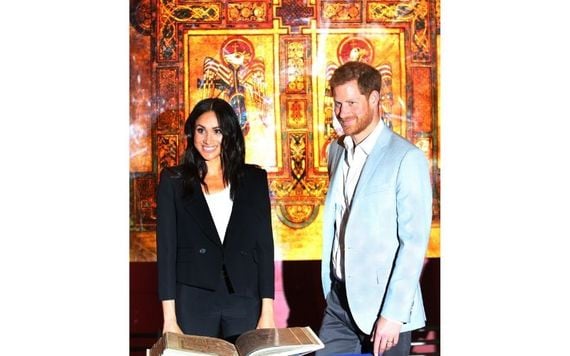 4
Speaking about the award, Jillian Wilson, Head of Visitor Attractions at Trinity College Dublin, said: "Trinity is delighted to receive this wonderful recognition from the world's largest travel platform for our dedication to excellence in customer service. Our teams across Visitor Services, Retail, and the Library work tirelessly to ensure every visitor gets the most out of their visit to the Book of Kells and Old Library Exhibition."
Neela Pal, Vice President of Brand at TripAdvisor, added: "TripAdvisor is excited to announce the recipients of the 2019 Certificate of Excellence, which for nearly a decade has celebrated businesses that have consistently received positive ratings from travelers and diners on the world's largest travel platform."
"This recognition allows us to publicly recognize businesses that are actively taking into account customer feedback to help travelers confidently experience the most highly reviewed places to eat, stay and explore," she added.
Read More: From Meghan Markle to Veep – more Americans than ever are visiting Trinity's Book of Kells
Are you hoping or planning to travel to Ireland this year? Join with other travelers, adventurers and lovers of Ireland in our dedicated travel group, where you can find top tips, great recommendations, and air out any of your concerns and questions.
Have you visited The Book of Kells exhibit? Share your experience in the comments!