Nothing can prepare you for your first visit to Ireland's oldest university
Passing from the hustle and bustle of Dublin's city center through the hallowed gates of Trinity College lies an oasis of calm just waiting to be discovered. Its commanding archways beckon visitors to explore a beautiful 18th Century vista steeped in legacy and lore.
While Trinity College campus is open to all during the day, those wishing for a truly memorable experience can avail of accommodation during the months of May, June, July and August. A stay at Trinity College is a unique opportunity to completely immerse yourself in the rich history and cultural legacy of Ireland's oldest university while staying in the heart of Dublin City Centre.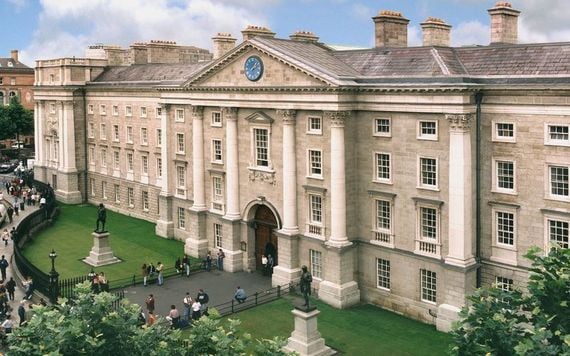 10
Strolling through Trinity's cobblestone walkways and leafy squares, visitors can follow in the footsteps of literary greats such as Oscar Wilde, Samuel Beckett, Jonathan Swift, and Bram Stoker, all past students of the University. One of just seven ancient universities in Britain and Ireland, Trinity College is also Ireland's oldest surviving university.
10
Visitors to Trinity can take in impressive views of a range of spectacular buildings in the Library Square including the beautiful Chapel, Exam Hall, and West Front. Standing pride of place at the center of this unrivaled space is Trinity's 100 ft bell tower, known as the Campanile.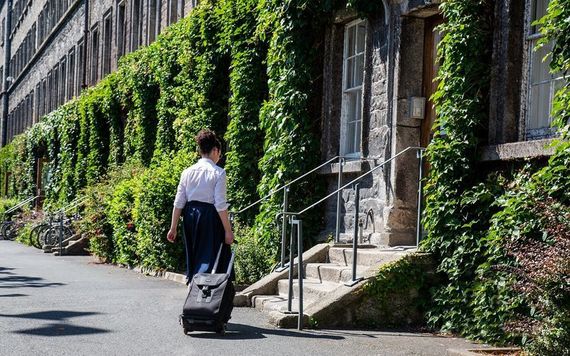 10
Trinity's city center accommodation options include heritage bedrooms and apartments, and a collection of modern apartments. Centrally located in Dublin's main shopping quarter and near all city centre transport links, Trinity College is the perfect place to call home during your stay in Dublin.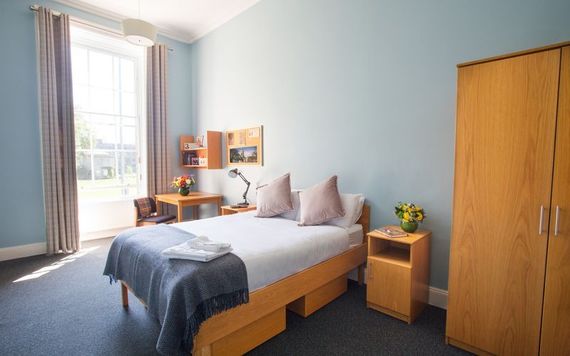 10
And with so much to see and do on campus and in Dublin, we recommend a 3-night stay, so that you can fully embrace living in one of the most picturesque parts of the city. Here are some of the things you can enjoy.
Explore Trinity's Visitor Attractions
The Book of Kells Exhibition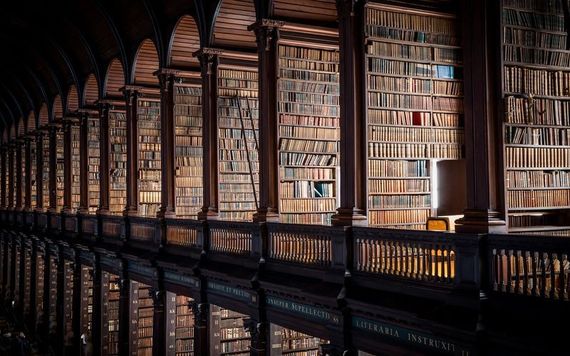 10
The Book of Kells Exhibition is located in Trinity's 18th-century Old Library and takes visitors on a journey through the enigmatic illustrations featured throughout the Book of Kells. Learn about how the world's most famous medieval manuscript was made and the intricate symbolism behind it. Afterward, step into the breath-taking Long Room and marvel at the barrel-vaulted ceiling, shelves full of ancient books and the statues of writers, philosophers, and scientists that line the room.
To further enhance your visit, audio guides are available for just €5 online, or on arrival to the exhibition.
Trinity Zoological Museum
Take in the fascinating display at Trinity College's 250-year-old Zoological museum. The expansive collection spans the whole animal Kingdom from tiny reptiles to large mammals that you never even knew existed.
Science Gallery Dublin
Discover where art and science meet at Trinity's Science Gallery. This unique gallery hosts an ever-changing programme of exhibitions and events fuelled by the creative expertise of scientists, researchers, artists, designers, and inventors alike.
Shop for unique Trinity Gift Items
Trinity Gift Shop
10
Trinity Gift Shop is located at the entrance to the Book of Kells Exhibition and features unique gift items inspired by the heritage of Trinity College and the Book of Kells. From classic Trinity College Dublin sweaters and baseball caps to accessories featuring iconic illustrations from the Book of Kells, there is something for everyone in this delightful gift shop. For something extra special, look out for the Trinity 1592 collection, a range of products exclusively designed by Ireland's leading craftspeople for Trinity College Dublin. Some of the highlights in this collection include scarves and blankets designed by Avoca Handweavers. See the full collection online.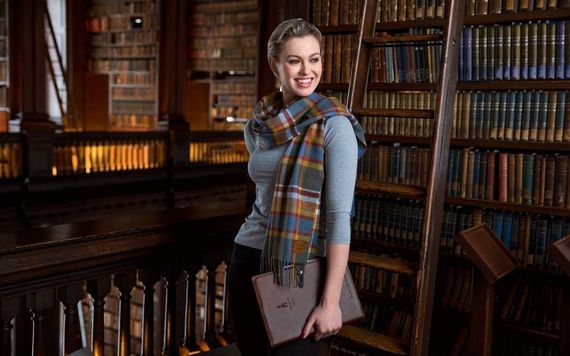 10
Discover Trinity's Hidden Gems
The Museum Building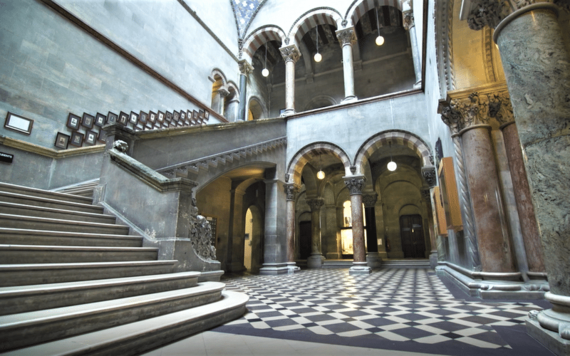 10
Trinity's Museum Building is regarded as one of the finest and most influential examples of Victorian architecture in Ireland. Built in the 1850s and home to the University's schools of Engineering, Geology and Geography, the building is rich with Connemara marble and stunning decorative detail. Although the Museum Building is not open to the public, you are welcome to pop your head in the front door and take in the stunning foyer which is guaranteed to take your breath away.
The Pavilion
The Pavilion sports pitch sits at the heart of Trinity's 47-acre campus and is an oasis of calm dotted with benches of people chatting and eating lunch. Sit there for long enough and you might get to watch a cricket match or a friendly game of football. If you are passing by during the evening you might like to enjoy a drink on the balcony of the Pavilion Bar which overlooks the pitch.
Dine on Trinity Campus
Trinity 1592 Restaurant
10
Trinity 1592 offers an exquisite dining experience in the heart of Trinity's front square, in the 18th century Dining Hall building. Enjoy a three-course lunch with the best of local produce. Trinity 1592 is open from 12pm-3pm Monday to Friday. Prices start at €22 per person and the restaurant is available to book for private groups of up to 50 (subject to availability). Booking is advised by email: the1592@tcd.ie, or by phone +353 1 8961592.
Perch Café
Soak up the campus atmosphere at The Perch Café, located next to the Book of Kells exhibition. The café's selection of freshly made salads, sandwiches, home-baked pastries, fair-trade coffees, teas, smoothies, and juices, make it a perfect pit stop during your day exploring Trinity campus.
For more information about staying at Trinity College Dublin please visit here.
* Originally published on May 1, 2019.