Passengers affected by the WOW Air collapse can contact Aer Lingus to take advantage of reduced rescue fares. 
Irish airline Aer Lingus has come to the rescue of travelers left stranded or without travel as a result of the Wow Air collapse. The Icelandic airline announced on Thursday morning that all of its flights now and in the future were canceled as the company was to collapse.
The announcement left hundreds of passengers stranded with 15 WOW Air flights set to take off on Thursday alone. Thousands more had their travel plans ruined as future flights are now canceled with no promise of a refund. 
Aer Lingus, however, is seeking to help those who have been left in the lurch by cancelations by offering reduced fares to those who will now find themselves having to go out of pocket to fix their ruined travel plans with WOW. 
"Following WOW Air's cessation of trading, Aer Lingus can confirm that it is offering impacted WOW Air passengers special rescue fares*, in accordance with our voluntary agreement** with International Air Transport Association (IATA), and subject to availability on the Aer Lingus network," said a statement from the Irish airline. 
Those wishing to avail of these rescue fares should contact the following numbers:
1890 800600 (from Ireland) 
00353 1 886 8822 (from Europe) 
0333 006 6920 (from UK) 
516 622 4222 (from US)
800 474 7424 (from Canada).
"WOW passengers that are scheduled to fly after April 12th can inquire of Aer Lingus' value fares from USA and Canada to Europe from $569* return, including taxes and charges, by contacting the numbers above," the statement concluded. 
On Thursday, Wow Air issued a statement telling passengers: "Wow Air has ceased operation. All Wow Air flights have been cancelled. Passengers are advised to check available flights with other airlines. Some airlines may offer flights at a reduced rate, so-called rescue fares, in light of the circumstances."
Read more: This new Aer Lingus venture could result in even lower transatlantic fares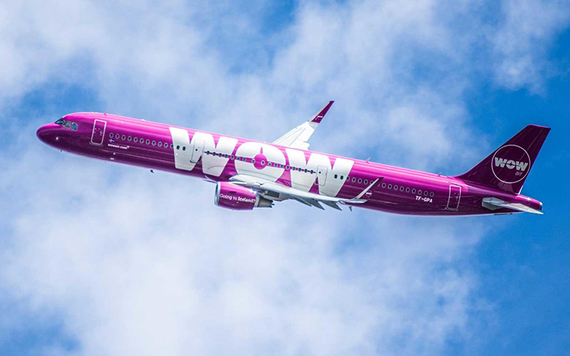 2
While canceling flights on Wednesday evening, customers were still able to purchase flights from WOW Air right up until their final announcement on Thursday morning. Some passengers even reported receiving confirmation emails for their flights after the airline had officially collapsed.
WOW Air has not offered refunds to passengers but has told them to contact their credit card companies and European regulators.
"Passengers will quite rightly be appalled that Wow Air, was still selling tickets right up to the moment it collapsed knowing full well that any tickets sold would likely not be worth the paper they are printed on," Rory Boland, the editor of British consumer group Which?, told the Irish Times.
Did you have plans to travel on WOW Air in the coming months? Tell us your story at editors@irishcentral.com.