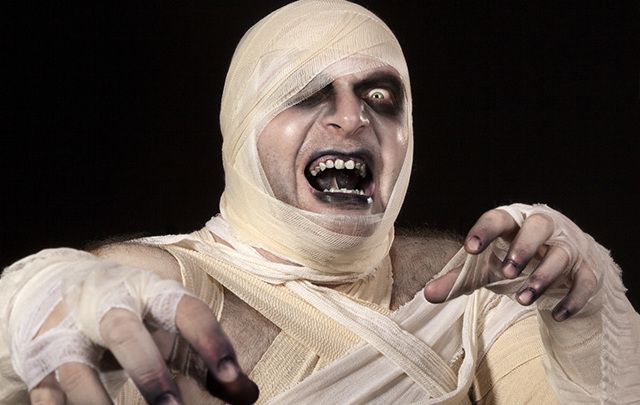 Impress your guests at your Halloween bash with this simple spooky recipe.
These will be fun to make and decorate with family or friends...go on! Get gruesome with your ketchup!
Heat oven to 375°F.
Unroll dough from a tube of Pillsbury crescent rolls onto a foil baking surface.
Separate the dough at the perforations, creating rectangles. Press perforations to seal.
With a knife, cut each rectangle lengthwise into 10 pieces, making a total of 40 pieces of dough.
Cut each cheese slice into 4 pieces.
Wrap 4 pieces of dough and one piece of cheese around each hot dog to look like bandages.
Near one end of each hot dog, separate "bandages" so hot dog shows through for a "face."
Place wrapped hot dogs (cheese side down) on baking surface.
Spray dough lightly with cooking spray.
Bake for about 15 minutes, or until dough is light golden brown and hot dogs are hot.
Create features on the face using ketchup, mustard or cloves for the eyes, and ketchup, mustard or a horizontal knife slit for the mouth.
2