An art exhibition based on the eighteen episodes of James Joyce's famous novel Ulysses opened in Hammersmith, London.
To mark the 100th anniversary year of the publication of James Joyce's masterpiece "Ulysses", the Irish Cultural Centre, in Hammersmith, London has launched an exhibition of "Painting Ulysses" a collection of 18 paintings by Aidan Hickey.
This collection depicts each of the 18 episodes in James Joyce's novel. The exhibition comes to London straight from The James Joyce Centre in Dublin. This show will be a UK premiere and will run until August 31, 2022.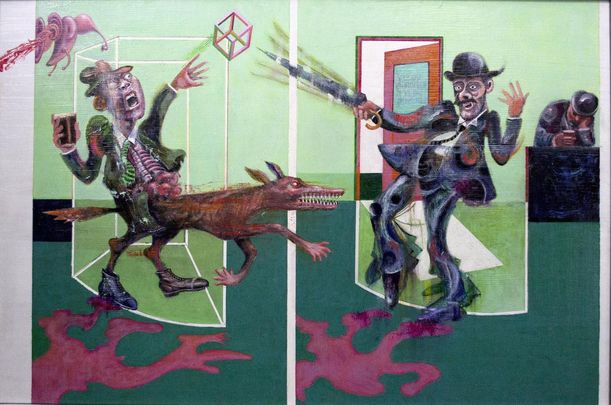 3
As each of Joyce's episodes was written in a different literary style, Hickey has designed each painting in a different visual style. The images have two sources, his responses to Ulysses' text and his eclectic exploration of European art history.
Hickey studied painting at the National College of Art but spent his career drawing and writing animated films for children's TV. After retirement, still keen to tell visual stories, he developed a narrative style of painting. Around six years ago he decided that Joyce's Ulysses offered the perfect subject for him.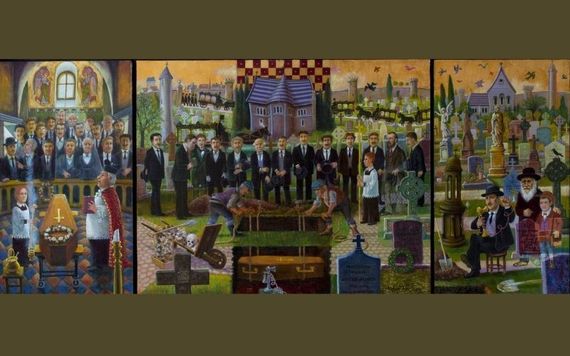 3
Looking at the finished paintings, he says, "Pictures can convey a lot of the spirit of a written episode, but not much of its true significance. That said, even if my paintings only hint at the novel's wealth of comedy and complexity, they might attract a new audience to Joyce."
The exhibition was opened by Michael Lonergan, Counsellor for Political Affairs, Embassy of Ireland and the award-winning 'Joycean' Actor, Frank Grimes.
The Irish Cultural Centre, in Hammersmith, is dedicated to the promotion and welfare of Irish art and culture abroad. The center invites people of all backgrounds and cultures to participate in our 3 core activities: our culture, community, and education programs.