A recently restored 250-year-old home filled with light, just off the Kerry coast, is simply stunning and on the market for $461.5k.
Nestled among trees, at the end of a gravel drive stands a 200-year-old stone cottage in Canfie, Tuosist, near Kenmare in County Kerry. We're not sure if it's the stunning views, perfect aspect of the house, or how it as been renovated that we love most! 
On the market for $461.5k / €385k this house is being sold by Majella O'Sullivan Auctioneers and is advertised on MyHome.ie. This cottage includes two bedrooms and one bathroom. 
The real estate agents reveal that this old home was "restored and is lovingly maintained by its current architect owner and his wife keeping all the traditional features." The care that went into this house is clear!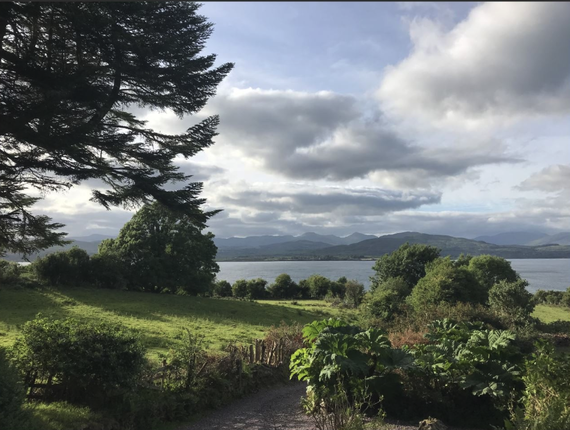 7
What's also immediately evident from the photographs is the light the house enjoys. The agent points out that "each room is the width of the house and therefore benefits from having windows to front and the rear." The sunlights and eclectic shapes of the windows also really add to its appeal. 
Each room has traditional sash type windows and benefits from the amazing views across Kenmare Bay.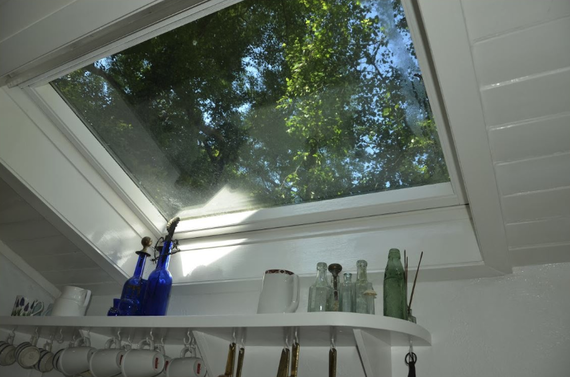 7
The house included a living room, dining room, and kitchen on the ground floor. The main living room has stone flooring which was sourced in the nearby beach and a large stone fireplace with a gas fire.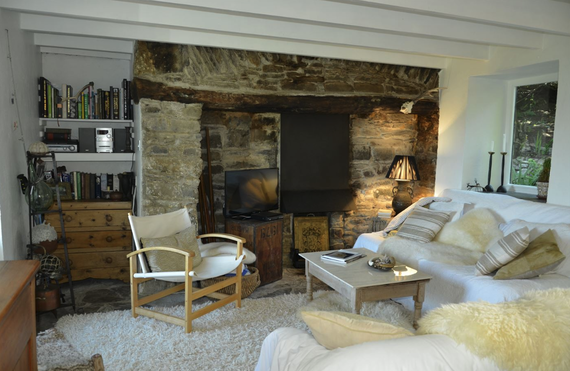 7
This room leads into the dining area which has another stone fireplace which was restored by a local blacksmith and has a stove. The kitchen is fully equipped and has an aga range.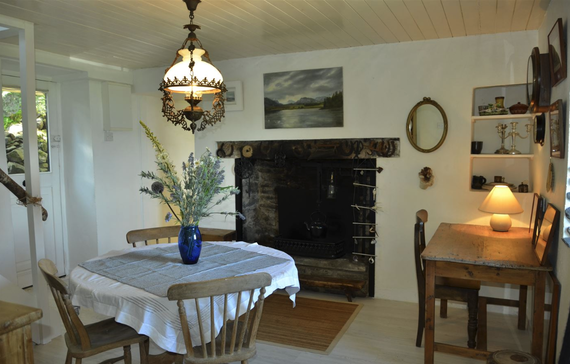 7
Upstairs you'll find the master bedroom, a twin bedroom, and a bathroom (including a bath). Each bedroom is bright with high ceilings and Velux windows in the roof, as well as windows looking across the bay.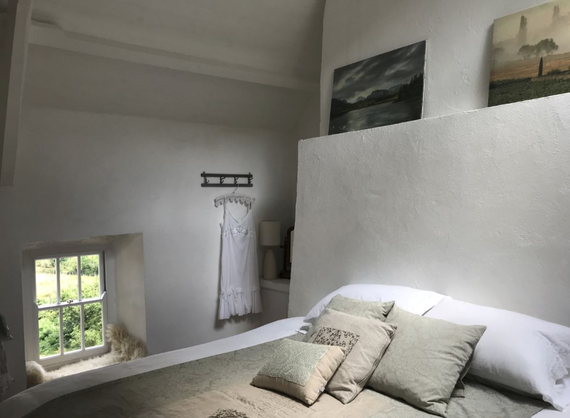 7
Happily, there is gas central heating throughout the house. Water for the home is provided via a private well and a septic tank is located on-site.
The site which measures circa one acre of ground has a stone outbuilding to the rear and there is also an old traditional ruin located on the site. 
Tuosist
Tuosist is a parish in the far south of County Kerry. It shares the Béara Peninsula with the neighboring parishes of County Cork, and the Caha Mountains form the county border. The nearest town is Kenmare, which is about a 35-minute drive from the house.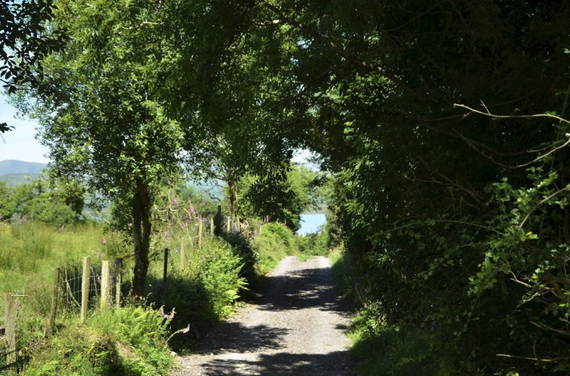 7
Local attractions include the Uragh Stone Circle, Uragh Wood, Cloonee and Inchiquin Loughs, the Healy Pass, Glenmore Lake, Derreen Garden, and Gleninchaquin Park.
Check out the house's full posting here on MyHome.ie.