Ryan Maguire's Bar and Restaurant in New York City hosted a very exclusive event on March 26 - you had to be named Ryan to enter.
The Irish bar in downtown NYC, owned by Irish couple Tommy and Mena Maguire, was selected by 'Ryan Meetup' organizers Ryan Rose, Ryan Le, and Ryan Cousins for a perhaps not-so-surprising reason.
"We wanted to host the event at a place with Ryan in the name and, as far as we saw, NYC only has two," Rose, 26, told IrishCentral.
"There was another bar in the Upper East Side that we considered called Ryan's Daughter, but we ended up going with Ryan Maguire's since it was named after a real Ryan (who we got to meet!), and it just had a higher capacity so it could house more Ryans.
"When we were originally planning the event, we actually didn't even reach out to the bar since we weren't expecting a super high turnout. That changed after our posters started going viral online."
The Ryan Meetup at Ryan Maguire's on March 26 ultimately drew hundreds of Ryans who, of course, donned name tags.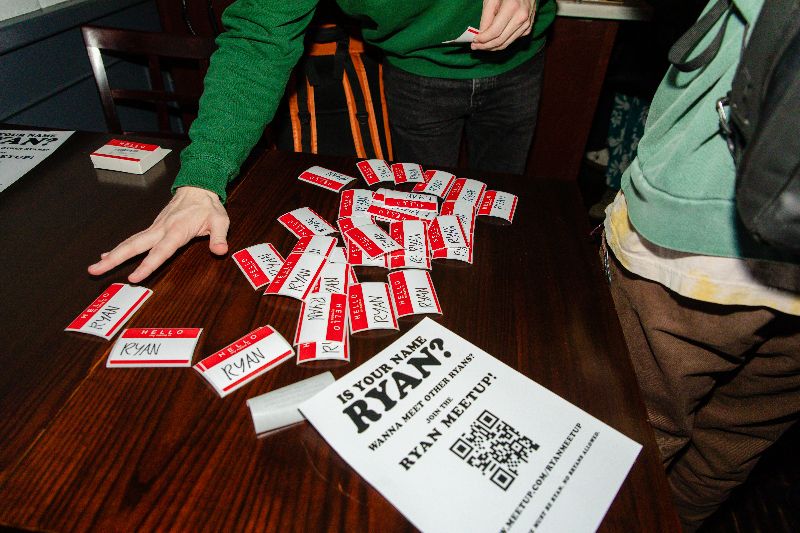 5
"A lot of people expected to see a lot of red-headed Irish men," organizer Le, a Vietnamese American, told the UK Times, but the Ryan Meetup brought together all kinds of Ryans, including notably one nine-month-old, whose non-Ryan parents were given special permission to attend.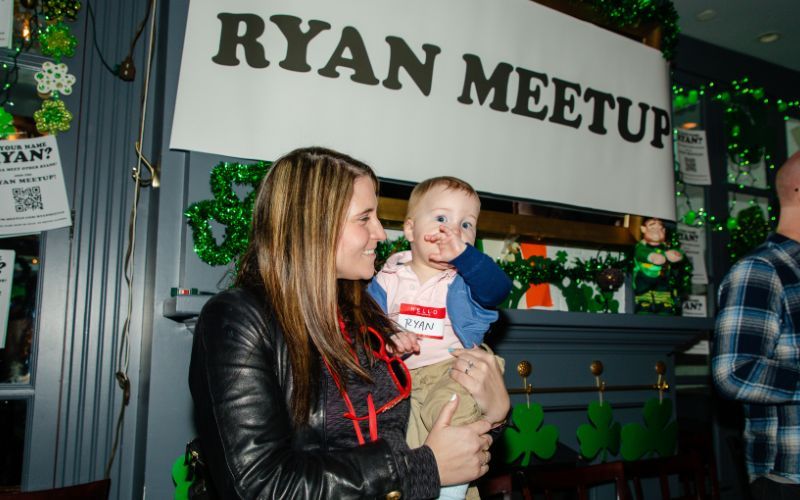 5
Ryan Maguire, the pub owner's son (and the inspiration for the pub's name), was also in attendance at the Ryan Meetup that was featured in a March 28 New York Times column. One of the pub's servers, Ryan McNally, was called in specifically for the event - he told NYT that the Ryans were good tippers.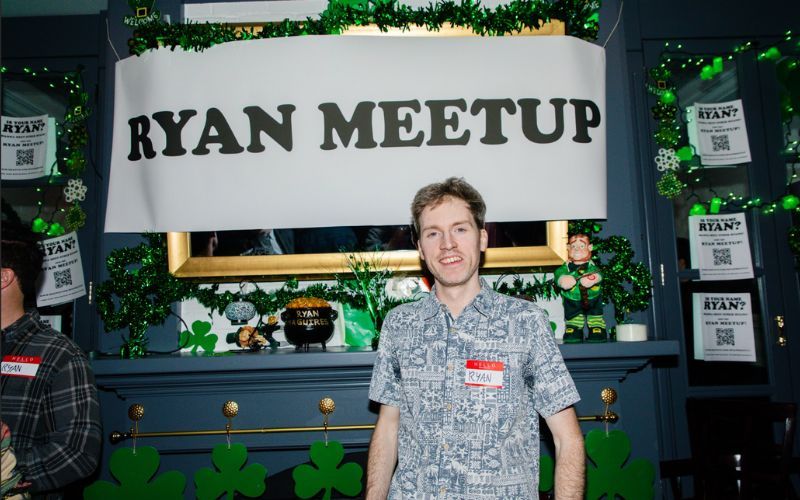 5
According to Nameberry, Ryan's use as a given name was inspired by the surname Ryan, a variation of the Irish O'Riain meaning "son of Rían." Rían is composed of the Irish-Gaelic elements rí, meaning "king," and an, a diminutive suffix.
While the name Ryan is of Irish origin, only one of the three organizers, Cousins, has Irish heritage. The name tends to be more popular for boys (it was the 30th most popular name for boys in the US between 1921 and 2021), though it's becoming a popular choice for girls, like Rose.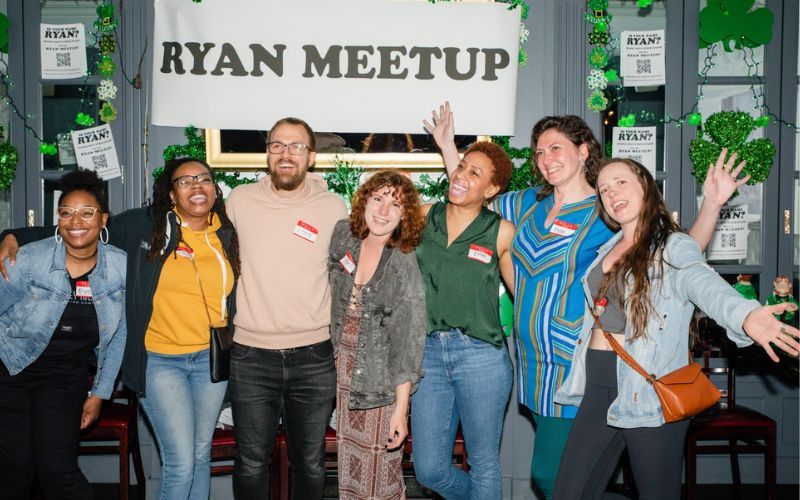 5
Rose explained to IrishCentral the endearingly quirky Ryan Meetup came to be: "Since moving to the city, I just hadn't quite found my clique. I had joined different groups and tried to start some, but I was still longing for something more.
"I went home one day and made the original Ryan Meetup flyer and posted about 20 of them around where I was living in Bushwick, advertising for the first Ryan Meetup back in February.
"Only two other Ryans [Le and Cousins] showed up, but we instantly hit it off with plentiful Ryan jokes, and after that, the three of us started planning out the next Ryan Meetup far more ahead of time. 
"This time around, we had put up probably hundreds of posters all throughout Brooklyn, Manhattan, and even in other cities while I was traveling such as Austin, TX, Washington, DC, New Orleans, LA, and Myrtle Beach, SC."
View this post on Instagram
Rose said plans are underway for another Ryan Meetup and is encouraging other Ryans - especially Ryan Seacrest, Ryan Reynolds, and Ryan Gosling - to check out the Ryan Meetup website, Instagram, and Meetup page.
(Remember, though, no Bryans allowed.)