Martin Doyle profiles Percy French, the prolific Irish songwriter, poet and painter whose life is celebrated in an international summer school in County Roscommon in July.
He was a patriotic poet born in the west of Ireland to Anglo-Irish stock in the middle of the 19th century and today, long after his death, his famous lyrics can be recited by half the Irish nation, while half a dozen societies still celebrate his memory in counties as diverse as Down, Dublin, Galway, Cavan, Clare and Roscommon. 
No, it is not W.B. Yeats to whom we refer but Percy French, an Irish bard in the tradition of Thomas Moore, whose place in the Irish pantheon can be compared to that of Robbie Burns in Scotland. He was Ireland's foremost songwriter and entertainer in his day, while one of his watercolors recently sold at auction for €44,000 (US$65,000).
William Percy French was born at Cloonyquin House, near Elphin, County Roscommon, on May 1st, 1854, the second son of landowner Christopher French and his wife Susan Emma (née Percy). He was educated in England and then spent all of nine years studying civil engineering at Trinity College Dublin, where he wrote his first successful song in 1877 for a smoking concert (musical performances, popular in Victorian times, during which men smoked and chatted – women did not attend).
This was "Abdul Abulbul Amir", a satirical account of the Turko-Russian war, which was sold for £5 to an unscrupulous publisher and became hugely popular worldwide, "whistled in Chicago poolrooms, in the water dives of Marseilles and in every pub from Fairbanks to Hobart."  But French never saw a penny.
On graduation, French joined the Board of Works in County Cavan as an Inspector of Drains. It is said that he wrote his best songs during this period. He also painted: he was a prolific painter of landscape watercolors and during this period considered art to be his true vocation. Inspecting drains certainly wasn't, however, and so French turned to journalism as the editor of "The Jarvey", a weekly comic paper.
When it failed after two years, French turned to the stage full-time. In 1891, his wife Ettie died in childbirth, just a year and a day after their marriage, and their baby daughter died some days later. On returning to Ireland from mourning in the Welsh hills, it was reported that French's brown hair had turned bone white.
A musical and a satirical review show seemed to open up a successful theatrical career but his next venture, a musical based on the English conquest of Ireland entitled "Strongbow", did not go down well! It did, however, introduce French to his future wife, Helen Sheldon, one of the show's chorus girls. 
He became renowned for composing and singing comic songs, the most famous of which include "Phil the Fluther's Ball", "Slattery's Mounted Fut", "The Mountains of Mourne" and "Come Back Paddy Reilly".
It was often his poetry that captured the very essence of Ireland. If you don't believe me, furnish yourself with a copy of "The Four Farrellys", or look it up on Google. If you have even a splinter of Celtic soul within you it is impossible to read these poignant verses without it bringing a tear to the eye. French's songs aren't just laments - they are pen sketches of the ordinary people of Ireland, and the melancholy of life is almost always underlined by a liberal application of that other great Irish characteristic - humor.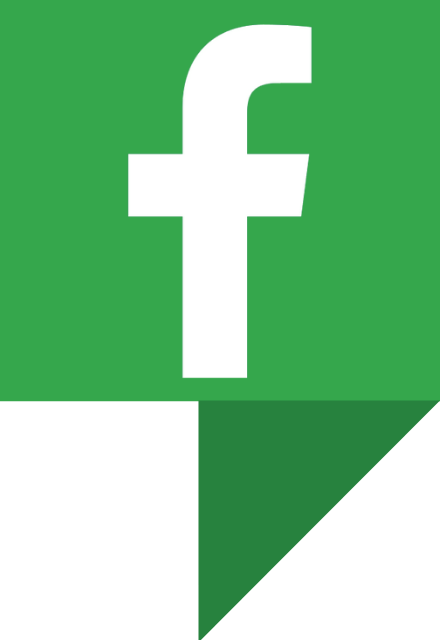 IrishCentral History
Love Irish history? Share your favorite stories with other history buffs in the IrishCentral History Facebook group.
In 1906 he moved to London with his family, dining with and entertaining the British royal family on a number of occasions. But he never truly settled in London – his heart was in Ireland - and despite his privileged background, French was most comfortable socializing with and entertaining the lower classes. He was unashamedly populist in his humor and used deliberately simple language to communicate with a mass audience.
He took North America and the West Indies by storm in 1910, and worldwide fame beckoned, but the First World War interrupted his career. Instead, he toured the resort towns of Ireland every year. As Brendan O'Dowda, the tenor who made his name interpreting Percy French's songs,  noted in his book "The World of Percy French", during the course of French's many tours, 'No city, town, village or parish was left unvisited'. 
Nowadays the watercolor paintings of Percy French command high prices. French painted prolifically and often paid for his board and lodgings in such kind. His artworks also provide a colorful record of his tours as an entertainer to Switzerland, Canada, the United States and the West Indies.
The finest all-around collection of Percy French's watercolors is nowadays in the care of The Percy French Society at the North Down Heritage Center in Northern Ireland, the gift of his surviving daughters, Ettie and Joan, who became patrons of the society. Not surprisingly there are views of those mountains at Newcastle, County Down which French made so forever famous with his song "The Mountains Of Mourne", and included also are scenes from the west of Ireland, whose people and landscape he loved best of all. 
Any understanding of Percy French, poet, philosopher and humorist, would not be complete without a knowledge of those recitations such as "Carmody's Mare" (the excitement of an Irish race meeting) and "The Four Farrellys" (illustrating the diversity of human character in the four corners of Ireland). Likewise, French's romantic respect for the heroic highwayman figure is reflected in the epic-style poem "Galloping Hogan (An incident in the Siege of Limerick)".
Perhaps one of French's most famous songs is "Are You Right There Michael",  a song ridiculing the state of the rail system in rural Clare after a late-running train caused him to be late for a concert. The song caused such embarrassment to the rail company that it led to an unsuccessful libel action against French. (It is said that French arrived late for the libel hearing at the court, and when questioned by the judge on his lateness, he responded "Your honor, I traveled by the West Clare Railway," resulting in the case being thrown out.)
If that railway incident was comical, tragedy was to follow years later when French was dragged along by a train, an incident which put great strain on his health. He later took ill while performing in Glasgow and died soon afterward on 24 January 1920, aged 65.  He is buried in St. Luke's churchyard in Formby, near Liverpool.  
As a guest in Glenveagh Castle, County Donegal, French once penned what could be his epitaph: 
"Remember me is all I ask, 
And yet 
If the remembrance prove a task, 
Forget."
Ireland's Percy French quarters
If you want to make a pilgrimage to Ireland to pay your respects, where should you head for? Regrettably, there is little left of his birthplace, Cloonyquin House, County Roscommon. To reach the 'meadows and mysterious underwoods' of Percy's youth, head north from the town of Tulsk towards Elphin along the N61. About two miles along on the left look for signs for the house. Although the ancestral home is now in ruins, a commemorative plaque stands on the site of the original doorway.
Many people are surprised to hear that Percy French is a Connacht man. It is usually vaguely assumed he is from Ulster because his two most famous songs are about the north: "The Mountains of Mourne" and "Come Back Paddy Reilly". Cavan isn't too long a haul from Roscommon - and Ballyjamesduff is in the south-westerly corner of the county.  Now one would have to say that in the normal course of events, Ballyjamesduff would be a bit pushed to support its own postcard industry. But with the fame of Paddy Reilly - incidentally an acquaintance of Percy French who immigrated to America - there are pubs, souvenir shops and even cafes dedicated to the Life of Reilly. A statue of him sits on a park bench in the town center in honor of him and his famous song, "Come back Paddy Reilly" to "Ballyjamesduff".
The beauty of the Mountains of Mourne, on the other hand, would be hard to exaggerate. Percy wrote the song in Skerries, some 60 miles (96 km) to the south in County Dublin, and from here the Mournes appear as a distant range. However he was well-acquainted with the area - he had married a woman, Ethel Moore, from Castlewellan, County Down, at the very foot of the mountains. 
To pay homage to Percy French's other great song, you have to travel the length of Ireland to County Clare. "Are Ye Right There Michael", one of the great comic creations in the Irish tradition, is based on vicissitudes suffered by Percy on his travels with the  West Clare Railway. You can still visit parts of the narrow gauge railway, which ran from Ennis to Kilkee. At Moyasta Junction, a village halfway between Kilrush and Kilkee, enthusiasts have opened a lengthy section of track and one of the original locomotives still runs on the track.
* Originally published in our sister publication, Ireland of the Welcomes, in 2010.