Whether you're looking for an Irish dance dress, shoes, wig, or simply looking for some advice from other Irish dancers in your area, Irish dance message boards such as Voy and Dance Net are here to help.
Irish dance message boards are a great help to some Irish dancers. Whether you live in England, Scotland, Australia, in mid America or in southern or eastern America, you can find other dancers posting about new Irish dance dresses, wigs, shoes, or a range of other topics to help you out. 
Here are some of the top Irish dance message boards available and if you have a favorite that isn't listed here be sure to tell us about it in the comments section, below. 
Top Irish dance message boards: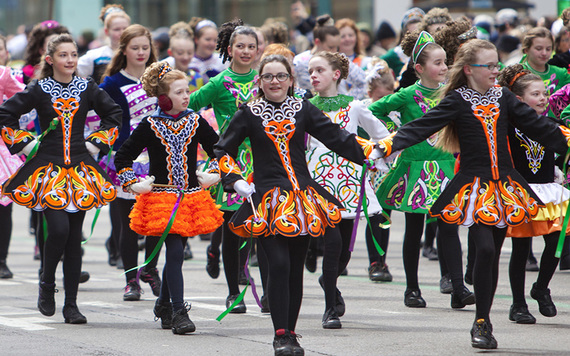 7
7
Depending on what region of the world you are in, VoyForum offers several location-specific Irish dance message boards. At the link above, you can find further links to message boards for Australia, Eastern Region USA, Mid-Region USA, New Zealand, Scotland, Southern Region USA, UK, Ireland, Europe, and Western Region USA. 
7
Well, duh! Also available on Voy Forums, this board states that it is "dedicated to all the boys, men and their parents who wish to share their ideas, thoughts, questions, etc. about Irish Dance."
Topics discussed include everything from competition results to finding the best embroidered vest. It hasn't been too active lately but if you're a male Irish dancer, you can find some advice here. 
Read more: Irish-dancing NFL player stands up for boy being bullied about his love of dance
7
An international forum for anybody looking for or looking to get rid of some Irish dance shoes. 
"This board is for the exchange of Irish dance shoes. If you have some to sell, donate, or exchange, post your needs here," it states.
7
From feis information to new dress posts to advice on set dance variations, this forum is a newer version of some that previously got too large and off track. Hopefully this one will stick to solid Irish dance advice! 
7
Are you looking for a source for your team dresses? Wondering if an older dress style will lose you points at a feis? Dance Net is a message board for all types of dancers but has a special forum for Irish dance and discussions categorized by topic such as "Irish dance dress for sale," "Irish - Feiseanna" and "Irish - Technique and Training." 
What is your favorite Irish dance message board and why? Would you recommend using message boards to get in touch with other Irish dancers and find new shoes and dresses? Let us know your thoughts in the comments section below.