Need some last-minute Christmas gifts inspiration? We have you covered! Here are some gifts the Irishman in your life would enjoy receiving.
Sweater: The Inis Meain Classic Aran
Chris Evans is breaking the internet in an eye-catching Aran sweater in his latest film "Knives Out," but did you know that he has also done cover shots in hand-knitted Irish sweaters for the high-end knitwear company Inis Meain? 
10
A beautiful, remote Irish speaking island, Inis Meain is located to the west of Galway city (the European Capital of Culture, 2020)  in a breezy Atlantic climate where they have crafted exceptional hand knits for centuries.
The Irish company's simple tagline says they "bring warmth from the end of the world" and they are not kidding - but they bring real beauty too.
In fact, their hand-knitted items are certain to become the most versatile items in your fall and winter wardrobe - trust us, we know, we're fans.
To check out Inis Meain's latest collection click here.
Whiskey: Irish Whiskey 
This is a no-brainer. Irish whiskey is the smoothest in the world. So smooth that you can drink it neat and so well made that it's enjoyed everywhere from Dublin to Tokyo.
Place a bottle of this on the table at Christmas and you're guaranteed to bring some seasonal cheer.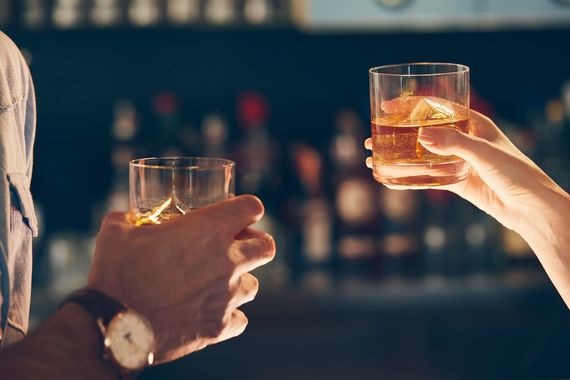 10
Classic examples include Jameson's, Dingle Triple Distilled Irish Whiskey, Powers, Teeling Small Batch Irish Whiskey and Tullamore D.E.W. Irish Whiskey.
Book: Motherfocloir
This is the gift to give someone who is starting to get serious about their flirtation with the Irish language. Based on the wildly funny twitter feed @theirishfor, Motherfocloir by Darach O Seaghdha is a brilliantly engaging book about the Irish language.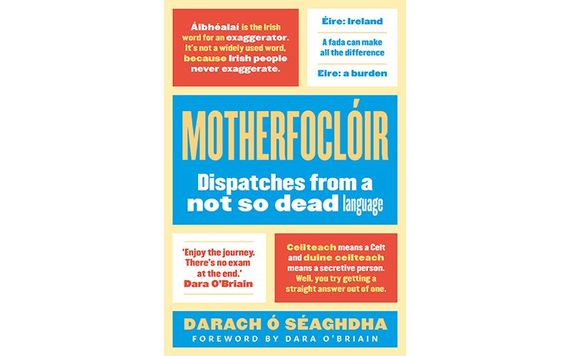 10
With chapters entitled 'Irish names or, how's that, like, pronounced?'' "Lost words" and "You remind me of someone," Motherfocloir is filled with insightful and affectionate observations about our native tongue. 
Boots: Handmade Beckett Simonon boots
Style begins from the foot up as well as the head down, but people forget. For most guys what they put on their feet looks like an afterthought. That's a rookie mistake. We recommend the handsome, handmade and surprisingly affordable shoes and boots of Beckett Simonon. 
Believing that looking good doesn't have to cost a fortune Beckett Simonon has found a way to pursue quality at an affordable price, making your shoes or boots to order and even sending you updates about the production process. 
10
Because they cut out the middle man, sending your pair direct to you when they're ready, you both save money without surrendering on quality.
As their master shoemaker says, "It's smarter to wait a little bit for an affordable and well-made product that will last for years, than getting immediately something you'll need to replace in six months. You'll save money, look better and be happier." Quite.
Belts and Buckles: Tanner Goods
For the highest quality leather goods including belts, bags, and billfolds for him we recommend the unrivaled Tanner Goods.  
Creators of a truly essential travel wallet (that will snugly house your passport and cards) they also create a host of legacy products that actually increase in beauty as you own them. 
10
Stylish, understated, built to last, they're a gift that anyone would love to receive this Christmas.
Specs: Japanese brand JINS bring style and value
If you have been fantasizing about throwing out (and possibly exorcizing) your partners clunky prescription glasses for longer than you can remember, do we have a solution for you.
The new Japanese brand JINS has made an immediate stir here in the U.S. by combining Japanese design with impressive durability. JINS glasses bring style and substance at an attractive price point in high street stores that catch the eye with their white box minimalism.
10
Thanks to JINS innovative business model you can now get a high fashion look for a retail price. Featuring prescription, clear and sunglasses options, there's a look for every price point, occasion and personal style.
JINS also frequently collaborate with sought after designers for must-have collections. What are you waiting for? Visit their US locations online HERE.
Beats: The JBL Clip 3 truly portable Bluetooth speakers
Music is central to a Merry Christmas, but with the JBL Clip 3 you can bring pop and rock to the shower or pool too. Clipping on to your clothes, belt or backpack, it's a travel buddy you can bring along in your backpack or carry-on. 
10
Featuring 10 hours of playtime powered by a rechargeable battery, the JBL Clip 3 allows you to bring your music with you. A built-in noise and echo-canceling speakerphone give you crystal clear calls too.
People love this thing for a good reason, it sounds fantastic, you can take it anywhere and it's cheap to buy. 
Broadway: Take them to a show
It's been a banner year on Broadway for groundbreaking musicals and new dramas, so they can take a well-deserved pat on the back for their inspired programming. 
Shows like Hadestown hit the sweet spot between musical and moving spectacle and it won the Best Musical Tony for 2019. Another diverting night out is Moulin Rouge, the fin de siecle romance which looks gorgeous and brings the crowds to their feet cheering.
10
But if you're looking for an absorbing (if often problematic) drama then The Inheritance considers the legacy of AIDS and a lifetime of activism in two parts. Imported from London where it was a smash hit, it's the biggest draw on Broadway.
Bed: Allswell is a restful experience
What is the place you spend the most time in and think of least? Your bed, probably. If your mattress is looking like it's ready for its last rites it may be time for an comfort upgrade. 
In these newfangled days of the internet replacing a bed is something that takes far less trouble than it used to, with a mattress coming direct to you door. That means you can gift a new mattress as easily as order one.
10
New technologies mean that mattress beds arrive compressed. They magically inflate as soon as you break the plastic seal and overnight you'll have a brand new mattress ready to go. 
Go online and check out Allswell for an affordable and well reviewed series of mattresses to ensure you turn over a new sheet alongside your new leafs this New Years.