GAA news from Ireland this week.
Offaly inspired by Liam Kearns
Offaly again took inspiration from their former manager Liam Kearns as his charges defeated Longford by just a point, 1-12 to 1-11, in their Leinster SFC preliminary round clash at Pearse Park on Sunday.
Just two weeks after Kearns' tragic death, Offaly dug deep to book a quarterfinal date with Meath two weekends away.
"Liam was the last person we mentioned as we left the dressing room," his replacement Martin Murphy said afterward.
"His targets for the year were to maintain our status in Division 3 which we achieved and to win the first round of the Championship which we also achieved. It's all bonus territory for us now. Liam is always in our thoughts and always gets a mention when we go out to play our games.
"There's a great incentive now for these lads to move on and to play Meath in a Leinster quarterfinal in front of a home crowd. There's great spirit in the camp.
"We're no world beaters, but they're hard-working lads who are trying to improve Offaly football which I think they have done slowly but surely over the last four or five months."
In other results, Laois had Mark Barry to thank for a faultless display upfront as he scored both the goals and four points in their 2-17 to 2-13 win over Wexford in the Leinster SFC preliminary round game at O'Moore Park.
Laois boss Billy Sheehan revealed after the game that the death of a close family member of one of his players had upset their preparations, but Barry's form ensured the Midlanders of their passage to play champions Dublin on their Portlaoise patch in the Leinster quarterfinal later this month.
Wickow got over their recent Division 4 League final defeat to Sligo to beat Carlow by 2-12 to 0-10 in their Leinster SFC preliminary round game at Aughrim on Sunday, a Malachy Stone goal just before the break setting them up for a dominant second half when Eoin Darcy netted in the 69th minute to put the polish on a scoreline that sets the Garden County up for a Leinster quarterfinal against Kildare on April 23.
Rossies stun Mayo in opener
New York had the monopoly on big wins in the opening weekend of the Connacht Senior Football Championship, but Roscommon ran them a close second with a 2-8 to 0-10 victory over stunned hosts Mayo at MacHale Park on Sunday.
A week after Mayo promoted all sorts of All-Ireland hype once again with their emphatic National League final success against Galway, Kevin McStay's side were brought crashing back down to earth by a Rossies team with a point or two to prove.
That they did in Castlebar as first-half goals from an Enda Smith penalty and a cool Donie Smith finish set the underdogs up for a win that was cemented by the second-half performances of Diarmuid Murtagh, who hit four crucial points in that period, and Enda Smith.
The closest Mayo got to Roscommon was a point, 2-3 to 0-8 in the third quarter, but that was a false dawn as the visitors sealed a second successive MacHale Park win, their last coming in 2019 in what was their first success at the venue since 1986.
Maybe that – and the League win – explains why nobody outside of their own dressing room gave Roscommon a chance on Sunday. And that explains why manager Davy Burke highlighted the one-sided punditry in the build-up to the fixture as a key motivation for his shock merchants as they sentenced Mayo to the perils of the back door and the All-Ireland series where anything goes.
Speaking to RTE Sport, Burke insisted, "I thought there was a lot of disrespect during the week. We finished third in Division 1. On merit. And we were completely written off. You'd swear we were a lower level team altogether. I'm sure our boys were frustrated by that and I'm glad they put it right.
"We were coming into a 50:50 game in our minds. To come in and be very competitive and try to win the game. We defended very well and took our scores up top very well. We were clinical in front of goal, which we hadn't been for a while. It was a wet day, scores were hard to come by.
"It was a brilliant, intense game of football. Unbelievable. Fair play to the lads. First time I met the players they said, 'Easter Sunday, we'll be ready.' They were ready."
Still in his first season as Roscommon boss, Burke now has a Connacht semifinal against Galway to look forward to on home turf at Hyde Park but preparations will wait for a few days as he savors a sweet win.
"We'll have to enjoy tonight," insisted Burke. "You have to enjoy the wins as well. We work hard enough. We're six and seven months on the road so we'll enjoy tonight and tomorrow."
Just seven days after beating Galway in the League decider, Mayo struggled to find their rhythm in the Championship opener but manager Kevin McStay took the defeat on the chin.
He told RTE, "I absolutely wouldn't use the final last week as an excuse. We're not in the excuses business. That's not where we operate. We knew this was going to be a tough game. It is a tough schedule but we've known for a long time it was a tough schedule.
"We put all our chips out on the table. No complaints. I'm happy with my team that we fought so hard to the end. We nearly just got our noses ahead at a vital time. But it didn't happen for us. Congrats to Roscommon, they were deserving winners."
Destined to be third seeds in the draw for the All-Ireland series, McStay insists his team can still make their mark this summer.
Strong Clare edges Cork
Clare boss Colm Collins could barely contain his excitement at the end of a sensational 0-14 to 0-13 Munster SFC win over the mighty Cork at Cusack Park in Ennis on Sunday.
The result means Clare are guaranteed a place in the Sam Maguire round-robin if they can beat Limerick in the provincial semifinal while it could yet condemn Cork to the Tailteann Cup depending on results elsewhere in the coming weeks.
Celebrating a win built on a strong second-half recovery, Collins was just as interested in the fact his team had ended a two-game losing run at home to Cork in recent games as he was in the merits of this victory.
He told RTE Sport, "It was very important in the context of a very disappointing League. It would have been a third Cork victory on Clare soil this year and we weren't about to let that happen.
"We're delighted. Especially in the context of the League, when we lost two games that were tight like that at the very end. The first half I thought we were conceding some very easy frees, we need to be more careful in the tackle. We were shooting when we shouldn't have shot."
Cork could yet be relegated to Tailteann Cup action and miss the All-Ireland series if teams from Division 3 and Division 4 make the Ulster and Leinster finals.
"We won't know until we get back there," said Rebels boss John Cleary. "Whatever happens, we won't know until the competitions play out. We have a few weeks to lick our wounds but we have no choice now only but to get back on the horse and see where it takes us because that is the nature of the competition.
"After half-time, we had a small bit of a cushion but the game was up for grabs and it was Clare who took it by the scruff of the neck. They upped their game and we couldn't live with them."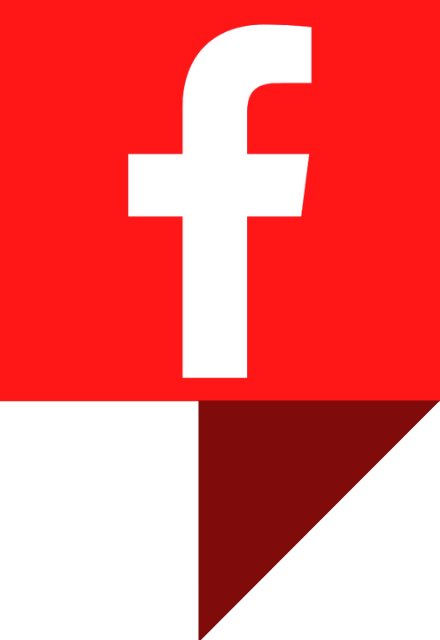 Global Irish GAA
Love GAA? Share your local GAA and keep in touch with the community around the world on our Global Irish GAA group.
Armagh wins easy
Armagh were hot favorites to dispatch Antrim in their Ulster SFC Preliminary Round game at the Athletic Grounds on Saturday and so it came to pass as they won by 0-20 to 1-8.
An impressive championship debut from midfielder Shane McPartlan, who grabbed three points, and eight points from Conor Turbitt were the main talking points as Armagh confirmed a quarterfinal date with Cavan.
And selector Kieran Donaghy warned his Armagh players not to be complacent after this facile win. He said, "Cavan is a proud football county, there are a lot of good players in their team and they will be very keen to show that they can go the distance in Ulster. They won the provincial title a couple of years ago and they will believe they can repeat that feat especially after having won the Division 3 title in some style.
Antrim manager Andy McEntee had no excuses. He said, "They were certainly a lot better than us on this occasion. I honestly don't think that we did ourselves justice on this occasion, certainly not in the first half anyway."
Limerick sizzles in win
Limerick laid down the best marker yet for the hurling summer ahead as they blitzed Kilkenny by 2-20 to 1-15 in the Allianz National Hurling League Division 1 final at Pairc Ui Chaoimh on Sunday.
Not even the loss of captain Declan Hannon (flu), Kyle Hayes (minor strain), and William O'Donoghue (suspended) could deny Limerick on a day when they could also afford the luxury of 20 wides.
"There was good parts and there was some terrible parts. It's a mixed bag," Limerick manager John Kiely told gaa.ie. "The wides were disappointing, absolutely. While we're happy to have created those scoring chances, we need to be taking more of them."
Waterford are next up in the Munster Championship for Limerick on Sunday, April 23, and Kiely added: "Listen, the window is very short. As much as you'd like to give them a bit of freedom, they've had their chances over the last number of months. It's a case of go home and relax now, and get ready for Tuesday night."
Kilkenny boss Derek Lyng was honest in his assessment of the game. "Obviously, today was a sobering experience for everybody and I think it grounds everybody and you just have to strip everything back and that's what we'll do," he said.
Tipp has no fear
Tipperary football great and current selector Declan Browne insists his team have nothing to fear and will set out to enjoy themselves when they face Kerry in the Munster SFC semifinal on the back of a 3-9 to 1-11 win over Waterford in the Championship opener at Semple Stadium.
"As a player, even at the worst times, I loved going down to Killarney and taking them on. From my own times playing, and I got hockied more times, you have to embrace it. What will be, will be," said Browne ahead of the Kerry game on Saturday, April 22.
"I won't say it is a free shot. There is no point saying we are going to beat Kerry. We are not. We have to prepare for the Tailteann Cup. But we have to get as much as we can out of these couple of weeks.
"We need to get bodies right, get everyone back right. This is another leg on the journey. On the flip side, had we lost today, we would have a long two months. There is no expectation. We will get ready. We will train. We will give it a go."
GAA shorts
Second-half goals from Sean Carrabine and Pat Spillane ensured a 2-20 to 0-12 win for Sligo away to London in the Connacht SFC quarterfinal on Sunday, a result that means Sligo will now host New York in the semifinals.
The Donegal footballers have suffered another blow with confirmation that all-star defender Ryan McHugh has quit the county squad for 2023 due to work commitments. The news comes in the wake of manager Paddy Carr's recent resignation.
"I have got a job offer to go traveling for a few months and it was something I couldn't turn down," McHugh told Donegal Daily. "The fact then as well is that I'm currently injured and couldn't play for another five or six weeks anyway."
*This roundup first appeared in the April 12 edition of the weekly Irish Voice newspaper, sister publication to IrishCentral.