GAA news from Ireland this week.
Gutsy Monaghan shock Tyrone with goal
There was a hint of summer weather in the warmer air at Healy Park on Sunday and a real sense of Championship football in the red-hot fare offered on the pitch as Ryan O'Toole marked his Ulster SFC debut with a killer goal for Monaghan right at the death in a pulsating quarterfinal tie against Tyrone, with the game ending in a two-point win, 2-17 to 1-18, for the visitors.
O'Toole looked certain to opt for a match-saving point when opportunity knocked deep into added time with his side a point down to their fancied opponents. Instead, he went for glory and flashed a match-winning goal past Niall Morgan to leave the Red Hands with red faces.
His goal was everything you'd want at the end of a rip-roaring Championship game this early in the year. That it earned Monaghan a semifinal date with Derry and sentenced Tyrone to the qualifiers was a sideshow. All that mattered for O'Toole and the Farney men was in the here and now after Darren McCurry had kicked the home side into a one-point lead four minutes into stoppage time.
Monaghan looked down and all but out. Instead, they labored hard for this win, courtesy of that incredible O'Toole three-pointer.
Facing a stiff wind in the opening period, Monaghan were behind to Tyrone by 1-10 to 0-8 at the break, Darragh Canavan helping himself to a goal and four points of that 1-10 total.
By scoring the first four points of the second half, Monaghan reduced the gap to just a point before Stephen O'Hanlon's 56th-minute goal offered them real hope before O'Toole turned hope into celebration with a finish from 13 yards past Morgan.
"This is what the Ulster Championship is about," wing-back O'Toole told the BBC after marking his debut with the killer score. 
"It's big days like this, you build up all year. We did well to stay up in the National League but it was all about today. If we hadn't have come out with a result today, we would have been disappointed.
"It was tit-for-tat, we were trying to put them away but they just kept coming back with answers. To go a point up you are unsure whether you are going to do it or not, or if it will be the same old story – are Tyrone going to beat Monaghan again?
"We just said we are going to go out and leave it all out there, we are not going to leave any doubt about what we came to do, and we didn't leave any doubt today."
For Monaghan manager Vinny Corey, the second half offered up by his team was "outstanding" as they booked that semifinal date with Ulster champions Derry. 
"A few wee things went against us but we weren't bringing the intensity that we needed to bring," he told RTE Sport.
"I was happy with how the boys responded in the second half. It wasn't that we were doing overly bad in the first half – we were caught out a few times and conceded a goal on a kick out. In fairness, the boys regrouped at half-time and I thought they were outstanding in the second half.
"We were five points down but we knew there was a lot more left in us. We had a slight breeze with us in the second half and if we got it back to a couple of points we knew it was game on. It was nip and tuck and some of the younger boys came up trumps."
Corey added: "Once you put the word Championship before a game it means something. There is something to be won. Nobody wants to lose Championship games, anyone tells you they're going easy in a championship game is telling lies.
"You saw that last week with Mayo and Roscommon. Tyrone would have felt they were going hard for it in the first half and would like to have won it. It's massive learning for our boys, to put in a performance like that, to beat Tyrone in Omagh, it's going to boost the confidence."
As for the match-winning goal, Corey was happy out. He stressed, "If Ryan had fisted it over the bar, you would have said good decision, but he went for it, which was brilliant.
"We did give them the license before the game to take the risk, and I knew when he was shaping up that he was going to go for the goal, because in the first half against Mayo in Castlebar he got one out on that right wing, and it was the exact same move.
"I thought he was going to go low and hard. I would have forgiven him for fisting it over the bar, but he took it on, and full credit to him on his championship debut. The easiest thing was to take the safe option, but he went for the goal and he got it."
For Tyrone, All-Ireland winners in 2021, it is back to the drawing board and back to the qualifiers after their second-half collapse sparked questions about their ability to cope physically with the winners.
"I don't think it's all physical, to be honest. In the second half, Monaghan were dictating the pace of the game, running hard at us, we weren't getting pressure on the runners, weren't tracking runners," said joint manager Brian Dooher.
"And then we were forcing ourselves into tackling in positions we shouldn't have been tackling because we were chasing all the time. Then it leaves you in a position where you're vulnerable to frees.
"Well, we have the qualifiers now but we regard today as the real Championship. It's very disappointing to exit the way we did, we have a chance to reset and go again. We have three or four weeks now to knuckle down and do some hard work."
Derry too strong for Fermanagh
Ulster champions Derry eased into the provincial semifinal and a clash with Monaghan as Shane McGuigan again inspired them to victory, this time by 3-17 to 2-8 against hosts Fermanagh in Brewster Park.
McGuigan scored two of the Derry goals on the day but manager Rory Gallagher saw plenty of room for improvement from his side in a game they were always expected to win.
"I would have to say that I was not happy with some of the individuals in the team in certain situations," Gallagher said. "The decision-making was not good at times, nor was I pleased with the way that the ball was blasted wide on occasions.
"However, I suppose when you have scored 3-17, you have to be satisfied. To be honest, since we beat Dublin in the League we have tried to keep our focus high. We beat Clare and although we have tried to be up, we are not as up as we want to be."
Gallagher added, "We started the game at a real good intensity. I suppose when you feel you're better than the other team it's important to do. Perhaps Fermanagh would have been coming to try to hang in the game, but we blew it open very early.
"We wanted to hit ground running and take the lead because it makes the game more on your terms. We knew they were going to target Gareth McKinless, come out pushing and shoving at Shane McGuigan and players like that, Paul Cassidy and Ethan Doherty, but the other players came up the field who maybe don't get the same attention and it's good to have boys in sync with what they need to do when that happens."
Fermanagh manager Kieran Donnelly was realistic after the game and said, "They really emptied out on us at the start. They are an excellent team. That was a day of learning for our young side and we were brave at the start of the second half. 
"As I said to the boys after the match that they could be proud of themselves because they kept at it and they had a few excellent scores, could have had a few more. But we have to regroup and approach the Tailteann Cup with positivity."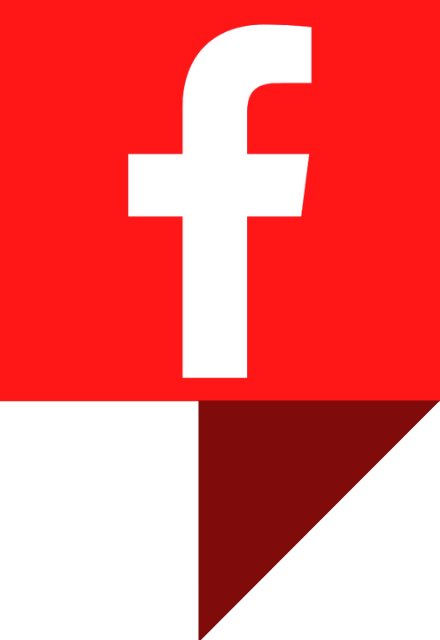 Global Irish GAA
Love GAA? Share your local GAA and keep in touch with the community around the world on our Global Irish GAA group.
GAA shorts
Niamh Ní Chonchúir (two), Louise Ní Mhuircheartaigh, Hannah O'Donoghue, and captain Siofra O'Shea all scored goals as Kerry eased to a 5-11 to 1-10 win over Galway in the Ladies NFL Division One final at Croke Park ...
Armagh beat Laois by 4-9 to 2-10 in the Division Two decider while Kildare pipped Clare by 2-11 to 2-10 after extra time in the Division Three final...
Antrim won the Division Four title with a 1-19 to 2-6 win over Leitrim  ...
Galway reaped the benefits of Cora Staunton in their camp as performance coach as they defeated Cork by 2-13 to 1-12 in the Camogie League Division 1A final at Croke Park. Kerry just beat Meath by 0-14 to 0-13 in the Division 1B decider.