GAA news from around Ireland this week.
Mayo 1-19 Kerry 0-17 
Mayo made little of the six-week hiatus since their Connacht SFC defeat to Roscommon as Kevin McStay's charges stunned All-Ireland champions Kerry with a Killarney win more comprehensive in nature than the five points margin suggests
Speaking to the media afterward, McStay explained, "I think we managed the six weeks quite well. We took two weeks off, just the nature of the calendar. It's a funny one. We hadn't planned for it! That's being absolutely truthful, sure how could you plan for it?  
"Giving lads an opportunity to get away, I know a lot of them got away to the sun. Got a break from us, fed up listening to us for a while.  
"I said before there were two points on offer, that's all, but they are valuable ones. Getting two gives us a good start in the group so we're very pleased because the performance was good. We worked very hard obviously after the last reversal. It's lovely to see that come out onto the pitch." 
After a first loss for Kerry at Fitzgerald Stadium since 1995, Kingdom boss Jack O'Connor lamented on his side's poor finishing and said, "We were a bit off it today. Disappointing. Back to the drawing board. Mayo deserved to win and could have won by more but for our goalkeeper. But overall plenty of food for thought for us. 
"We just couldn't get any momentum, Mayo's long kick out gave us trouble, and when they won it, they seemed to be in on our goal. When we pressed the kickout, they won it long, so we have to look at the way we set up tactically. We conceded too much, we didn't put enough heat on in the middle third to slow them down, because they are an athletic team. So we ended up letting our full back line hang out to dry a bit, so we will have to take a look at that. 
"We need to learn from today. I've been involved with teams beaten by more than this and we've come back and finished the year successfully. We were beaten by Cork by eight points in '09 and won the All-Ireland afterwards. But we need to use this experience, pick our team the way we need to and set up slightly differently."
Galway 0-16 Tyrone 0-13 
Tyrone were reduced to 14 men when Frank Burns was sent off for a 19th minute clash with Galway defender Jack Glynn in this Pearse Stadium defeat and Tribes boss Padraic Joyce was worried about the extent of his star's jaw injury afterwards. 
"We lost Jack with the tackle and it looked like a poor challenge on Jack, Frank will admit that himself," Joyce told RTE Sport. "He just mistimed it and hit him in the face. Hopefully he'll be OK but there's a bit of concern on him there. 
"He's groggy and he's concussed a little bit. He's more concerned about his jaw now, his jaw could be in a bit of bother. We'll get him to hospital and get him assessed." 
Tyrone were down to 13 men by half-time when goalkeeper Niall Morgan was black-carded but Galway never took advantage. Joyce added, "It was a poor performance overall by us, at the same time we stuck at it. We probably were the better team on the day but I wouldn't be overly excited about the performance that we put in there." 
Tyrone joint-manager Brian Dooher remarked, "There's no getting away from it, we came down here and intended to take two points from it and it didn't happen. I suppose we had an uphill battle from the start losing a man and then the black card on top of it, it left things very difficult in the first half. 
"We expended a lot of energy to get there and keep the game relatively tight, but I thought the boys worked hard, I couldn't fault them for their application and their attitude."  
Donegal 0-14 Clare 0-9 
Clare's attacking woes from the Munster final were apparent again as Donegal finally made headlines on the pitch with this All-Ireland series win in Ennis, and Banner boss Colm Collins knew their second half woes decided this game. 
"It was very disappointing, we felt if we played well and didn't win the game okay fair enough but that was a very disappointing capitulation in the second half," said Collins whose team had led by three points at the break. 
"We dominated the first half and the scoreboard didn't reflect how much we dominated and that came home to roost in the second half when Donegal dominated. 
"I thought in the first half we dominated the game and then we started to make some silly choices as regards shots and things like that where we should have gone up a lot more at half-time. The second half was just a very poor display." 
Donegal selector Paddy Bradley insisted his team's first half display was decent. "I thought we played well in the first half, defended very well. We had a lot of possession, we were just making bad decisions up front," said Bradley. 
"We needed a bit of composure in front of the goals and I think we showed that in the second half. We got the ball to the right men. Ciarán Thompson kicked a few from the right-hand side and Oisín Gallen stepped up."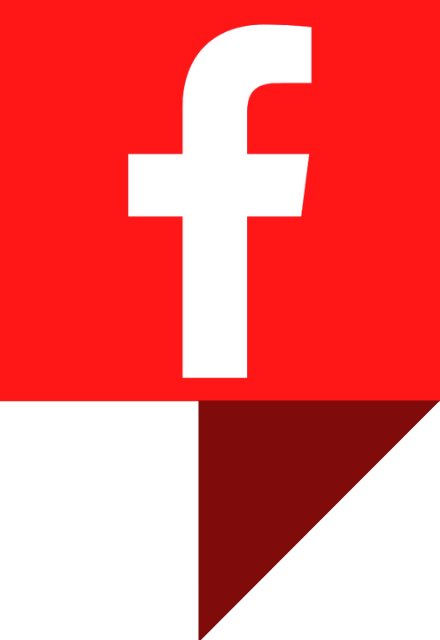 Global Irish GAA
Love GAA? Share your local GAA and keep in touch with the community around the world on our Global Irish GAA group.
Sligo 0-14 Kildare 0-14 
Kildare boss Glenn Ryan insisted his team can still qualify from their All-Ireland Series group after this draw with underdogs and hosts Sligo, but hometown boss Tony McEntee was happy just to enjoy a battling share of the spoils thanks to an added time equalizer from David Quinn. 
Speaking after the game and ahead of a clash with Leinster champions Dublin in Kilkenny's Nowlan Park next up, Lilywhites boss Ryan insisted, "We can still top the group. I still believe we're good enough to have that ambition and have that as an aim for us. But, jeepers, we have to improve. 
"We are very disappointed with our efforts and the outcome of this game. Baffling in some ways because I thought we prepared very well." 
Roscommon are next for Sligo and McEntee admitted, "To beat them in Hyde Park is going to be a bit of a stretch, let's be honest. And Dublin, wherever that ends up being. So, I think what we're looking at here is probably a score difference issue between ourselves and Kildare. 
"But this draw is massive for us and shows the great character behind it. We're playing up here at this level."
Tailteann Results 
Laois conceded 1-3 in the closing stages as Offaly came back from the dead to grab a Tailteann Cup round two draw on a 1-11 to 1-11 scoreline in O'Moore Park, a comeback that stunned the home side. 
Meath were too strong in the second half for Waterford as they won by 3-17 to 1-14 in Fraher Field while Down also won in that group, beating Tipperary by 2-18 to 0-6 in Semple Stadium to ease into the knock-out stages. 
Fermanagh were 1-19 to 2-7 winners over Leitrim at Carrick-on-Shannon, Longford beat Wicklow by 3-17 to 2-9 at Pearse Park and Limerick defeated hosts Carlow by 1-19 to 0-14. Antrim won again by 2-15 to 0-14 in Wexford and Cavan beat London 0-18 to 2-6 in Ruislip.
*This roundup first appeared in the May 24 edition of the weekly Irish Voice newspaper, sister publication to IrishCentral.