GAA news from Ireland this week.
Cork continues to impress
Cork continued to take the big scalps in Group A of the top division in the Allianz National Hurling League as Declan Dalton announced his return to the Rebels team with an eight-point haul as they defeated Galway by 4-24 to 3-22 in a Pearse Stadium cracker on Sunday, February 12.
Pat Ryan's first season as manager with the Leesiders has now seen his team defeat Limerick at home and Galway away as they set the pace at the top of the table with the only 100 percent record in Division One Group A.
For Dalton, the Galway game was a particular triumph as he reminded Cork fans what they had missed with his exclusion from the county squad last season as he led from the front with those eight points.
"Declan fought fierce hard, he's a fierce threat," said a delighted Ryan when he spoke with the media afterward. "He can score from anywhere, he's a great striker of the ball.
"The one thing he is doing, he is working fierce hard for us at the moment and he has brought that to his game. He has got himself in fantastic shape. Obviously, he was left of the panel last year and he has a point to prove as well."
With Dalton in flying form, Ryan will give stat man Patrick Horgan all the time he needs to recover from injury, with Sean O'Donoghue and Damien Cahalane also on the treatment table in the short term.
"Patrick has a bang but no point starting him in a league match but delighted with his attitude last week and look, he'll be good to go for Westmeath in the next round I think," added Ryan.
Down to 14 men when Oisin Salmon was sent off early in the second half, the Galway challenge regressed as the game progressed. 
"Cork probably did look like the better team in the first half truthfully as well and I think we were probably doing well to be so close to them at that stage," admitted Galway boss Henry Shefflin afterwards.
"We didn't get any flow. We lacked energy, we looked leggy and they were winning all the breaks and physical contests. At this level if you are off a little bit you'll be exposed and that's what happened and to be fair they took full initiative at that stage. To be fair the lads fought back well at the end, but up to that point they were obviously far and away the better team."
Limerick joined Clare the top of the pack chasing Cork as John Kiely's team secured their first win of the campaign courtesy of a 1-27 to 2-18 derby day victory over the Banner at the Gaelic Grounds.
Cian Lynch marked his first start for Limerick in almost 10 months with a worthy performance while newcomer Micheal Houlihan stood out with a 12 point total, eight of them from frees, to win the Man of the Match award.
Kiely was happy with both Lynch and Houlihan. "Cian has a lot of work still to do, he knows that himself, but it's fantastic to see him back on the field. It's great to see him starting," he said.
"He's a huge part of our group and it was a tough, tough season for him last year, but he's moved on, we've moved on. He's now back to full fitness. He has a bit of work to do but no more than anyone else.
"Micheal did well yeah, but he's one of many that did well tonight in the first 50, 60 minutes. If he's going to earn his place on the team, he's going to have to do that on a regular basis. Well done to him tonight but it's got to be backed up again as we go forward."
Summarizing the first win of the new League season, Kiely added: "The first 55/60 minutes were solid. We showed good appetite for the game. We were working hard for each other, they was plenty of support on the ball.
"I think we used the ball very well and when we got in front of goal we took our chances well. For much of the game, happy. For the last 10 to 15 minutes, we lost our shape. We allowed them to score 1-5 in the last 12 minutes and we would be disappointed with that."
For Clare, there was no doubt that Derby Day was a disappointing day. Co-manager Brian Lohan said afterward: "It was a disappointing performance.
Started badly and didn't go well. They are a quality team and you can't give them that amount of space. You just have to put up with those days when they come and try to learn from them as best we can."
New Wexford captain Lee Chin was withdrawn at halftime in his side's 2-23 to 1-15 win over Westmeath in Mullingar, but his manager Darragh Egan dismissed fears about Chin's fitness in his post-match press conference.
"He's good. The hamstring is just a bit tight on him and we're just monitoring him now over the next few weeks and making sure he's fresh and ready for the championship. That's what we're aiming for," Egan told RTÉ.
Tipperary beats Killkenny Cats at home
Tipperary scratched an itch 15 years in the making as they finally beat Kilkenny on the Cats' home turf at Nowlan Park for the first time since 2008 with a 2-24 to 1-21 NHL Division One Group B win on Sunday.
Tipp did have to work for their win, however. They were 12 points clear at the break but only four up with eight minutes remaining before more magic from Jason Forde steered them across the line.
"The message was quite simple, that we had to start the second half, which we did, but we didn't capitalize. We left two or three scoring chances behind to drive it on to 13, 14, 15 points. We didn't. When you do that to Kilkenny, you give them oxygen and they came at us," admitted Tipperary boss Liam Cahill.
"To see out the game, that was the primary objective. Because we wouldn't have been seeing out games well in the past. That would be a narrative that's out there around Tipperary, that they don't see out big leads. Today was important then to see it out.
"It is quite some time since we won here. We came down with good teams but Kilkenny pride themselves on winning down here and that's always the way. I'm sure Derek Lyng and the boys won't read too much into this come April when the championship starts. It's just a bit of work in progress for both sides under new managers, really."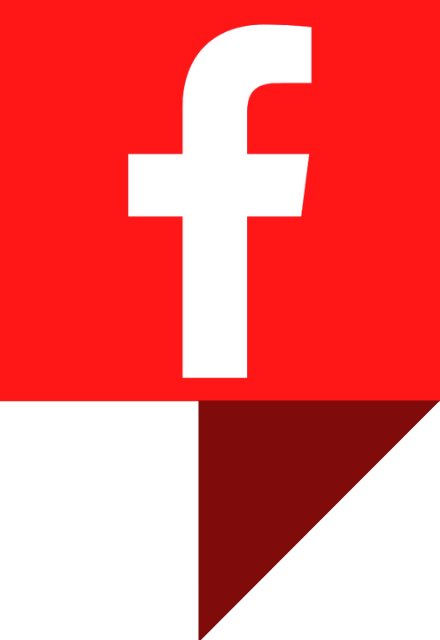 Global Irish GAA
Love GAA? Share your local GAA and keep in touch with the community around the world on our Global Irish GAA group.
New Kilkenny boss Michael Lyng now has one win and one defeat to his name in this season but at least drew comfort from the second half improvement from his side.
"Plenty to take out of it, first half wasn't good enough, stood off Tipp, gave them too much room, can't do that, too good a team, they punished us," surmised Lyng.
"We tightened up definitely in the second half, there was more purpose to it. We played with a bit more pace but we had a few chances that would have brought us close but ultimately we weren't good enough today, second best.
"The first half was just disappointing. We stood off Tipperary. You can't do that with the hurlers that they have and the top teams and so for me we just have to be much tighter.
"We pushed up a lot more in the second half and you could see the improvement straight away. So we just have to get that balance right. You talk about shape and structure but you need to be up on your man. It's the basic stuff and as the second half went on, we did have chances. We didn't take them.
"But overall, we weren't good enough today and it's as simple as that and we have a lot of improvement to do."
New Dublin boss Micheal Donoghue again insisted his focus is on the upcoming championship after a 0-28 to 2-19 win over Antrim at Parnell Park.
"With the inexperience in our side, we have to trust lads to go out and hurl, that they're going to make mistakes, okay, but that's the only way they're going to learn," said Donoghue.
"It's going to be like that for us throughout the league. We're just building everything towards the championship."
Waterford's Michael Kiely was sent off after just six minutes against Laois at O'Moore Park but the Deise still took the points home with a 2-31 to 2-19 victory thanks to 1-3 from Neil Montgomery and six points off the bench from Austin Gleeson. Padraig Fitzgerald scored seven first-half points on his league debut for the Munster side.
GAA shorts
Galway star Damien Comer is expected to return in time for the championship after scans on the knee injury picked up in the NFL defeat to Roscommon last week ruled out the need for surgery.
Roscommon hurling boss Francis O'Halloran quit after a shock NHL Division 3A defeat to Louth on Sunday, claiming afterward that his players lack commitment.
*This round up first appeared in the February 15 edition of the weekly Irish Voice newspaper, sister publication to IrishCentral.