A veteran of the Irish whiskey industry is warning that we may soon be hit with a shortage.
Is an Irish whiskey shortage on its way? Irish whiskey has had something of a renaissance in recent years and one of the Irish whiskey veterans behind the boom believes that the growth we're currently experiencing can't be sustained over the next six to seven years.
"Soon there will be a shortage of Irish whiskey," whiskey magnate John Teeling, 72, told the Irish  Times.
"What we are making now, you won't sell for seven years. So we will have a shortage if the rate of growth continues at a cumulative rate over the next six or seven years."
Those of you keeping abreast of recent changes in the Irish whiskey industry may recognize the Teeling name from the new Dublin distillery Teeling Whiskey, which was founded by the 72-year-old's two sons. The Liberties-based distillery, Dublin's first new distillery in a century, is just one of the 14 new distilleries that have cropped up in Ireland in recent years. Yet it seems that despite the growing number of the producers, it may not be enough to save us from a whiskey drought by 2025.
Read more: Three Irish liquors make it to the world's top 100 spirits list
3
Teeling sold his own Cooling Distillery for $86 million (€73 million) in 2012 but went on to build the Great Northern Distillery (GND) at the old Harp Brewery in Co. Louth. The GND supplies bulk malt and grain whiskey to the many new brands on the market and has gone from strength to strength since the market has grown.
Throughout 75 countries, Irish whiskey is currently growing at a rate of ten percent-plus a year and despite GND's capacity to distill the equivalent of 42 million bottles of whiskey per year, eventually, it may not be enough.
"Great Northern is successful because the market is growing so strong," Teeling added.
"But there is no aged malt in Ireland. It's all gone and all the Cooley-aged malt that Suntory bought and sold for even higher prices is gone."
Read more: The boom is back for Irish whiskey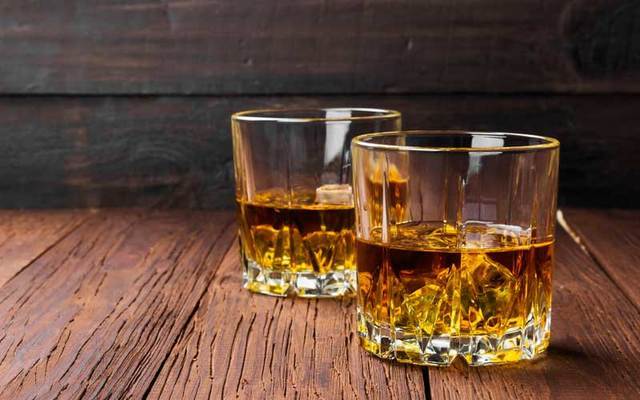 3
Is Irish whiskey to be a victim of its own success? The Irish Whiskey Association has said that while the next few years will be a challenge, they continue to look at how they can sell yet more Irish whiskey. Already ahead of their 2020 target of doubling global sales from six million nine-liter cases to 12 million, the association has announced a further aim to double this again by 2030 to 24 million.
"We have gone from having four distilleries to 18. Over the next two years, a lot of those newer distilleries will have matured liquid coming on to the market for the first time. This is in addition to existing distilleries ramping up production," said a spokesperson for the association.
"We are the fastest-growing spirit category in the world and are ahead of our 2020 target. We look forward to maintaining double-digit growth and to diversify into new markets, something which is increasingly important given the introduction of trade barriers."
Which is your favorite Irish whiskey that you would be devastated to lose?
Know an Irish whiskey fan who will want to stock up on hearing this news? Be sure to share this story with them.