Three Irish brands have made the Impact's Top 100 Premium Spirits list.
According to the new global survey, Jameson, which took the 11th spot on the list, is the most popular of the Irish spirits, climbing four places from last year. The other Irish brands making the list were Baileys, which landed 13th on the survey, and Tullamore Dew, which claimed 99th.
The annual report compiles global research carried out for drinks executive Shanken News Daily, reports Joe.ie.
Read More: The boom is back for Irish whiskey
Jean-Christophe Coutures, Chairman and CEO of Irish Distillers, said: "As these impressive rankings on demonstrate, the great growth story of Jameson continues."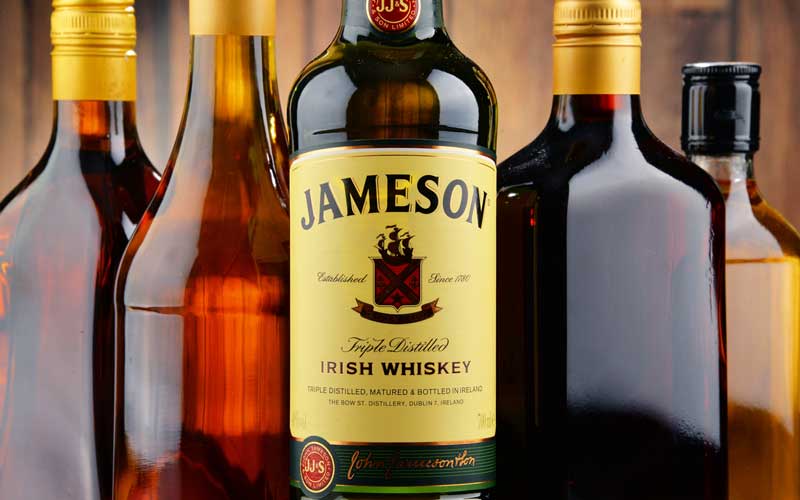 2
"At Irish Distillers, we are incredibly proud to lead the sustained growth of an iconic Irish product that is truly loved the world over," he added.
"Jameson has been driving the growth of the Irish whiskey category for the past 28 years, and it continues to thrive with double or triple digit growth in 80 markets across the world."
Read More: New Irish whiskeys give Irish whiskey lovers more choices than ever
The premium spirits that made it into the top 10 were:
1. Smirnoff
2. Johnnie Walker
3. Bacardí
4. Jack Daniel's
5. Captain Morgan
6. Absolut
7. Jim Beam
8. Hennessy
9. Jägermeister
10. Crown Royal
What is your favorite? Let us know in the comments section, below.