A half billion liters of stout were made in Ireland last year, new figures reveal.
According to the Irish Mirror, Guinness, Beamish, Murphy's and local stouts account for 63 percent of all beer production on the Emerald Isle.
International Stout Day was celebrated earlier this month in honor of the the dark, malted brew.
Read More: International Stout Day celebrations at the Guinness Storehouse
Ireland is the seventh largest exporter of beer in Europe, with the alcoholic brew exported to over 60 countries around the world.
Stout is Ireland's second favorite beer behind lager, according to Drinks Ireland, the representative organization for alcoholic drink manufacturers and suppliers in Ireland. Stout accounted for 29.3  percent of all beer consumed in the country in 2018.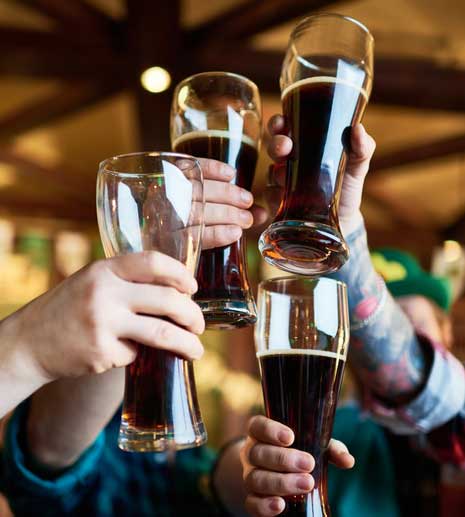 2
"A whopping 500 million liters of stout was produced in Ireland in 2018, to be enjoyed by consumers at home and abroad, demonstrating the sheer size of this exciting and dynamic homegrown sector," said Jonathan McDade, Head of Drinks Ireland|Beer.
Read More: A beer and a bite - what to eat with refreshing Harp Irish Lager
According to Checkout Magazine, 80 percent of stout consumed in Ireland is in on-trade in pubs and restaurants, compared to 55 percent of lagers.
Despite Ireland's love of a good stout, lager is increasingly the beer of choice --  63.8 percent of all beer sold in the country last year was lager.