Once again dubbed Ireland's most popular tourist attraction, Guinness Storehouse saw its number of visitors grow by 32 percent, while 25% of all visitors in 2019 hailed from the United States.
Last year, 2019, was another record year for the Guinness Storehouse as they welcomed 1.7 million visitors, with 25 percent of them coming from the United States. 
Their stellar numbers in 2019 makes the Guinness Storehouse yet again the most popular tourist attraction in Ireland. Year on year numbers were up with 32 percent more Guinness-lovers visiting in 2019 than the previous year.
Read more: Expect the unexpected at Dublin's Guinness Storehouse
In 2019 the Guinness Storehouse saw 1.1 million pints pulled and 50,000 people get involved with the "Stoutie", where a selfie is printed on the head of a pint using malt ink.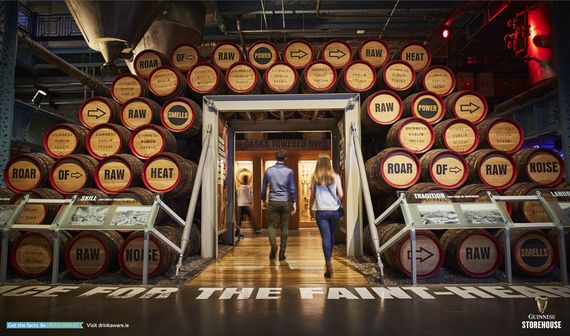 4
Aside from the million-plus pints of plain the Guinness Storehouse also served 48,000 portions of beef and Guinness stew and 50,000 oysters. 
Managing Director of the Guinness Storehouse reflected on 2019 saying it was "another incredibly successful year for the Guinness Storehouse".
"We kicked off the year by celebrating a momentous milestone in our history by welcoming our 20 millionth visitor in April; introduced Guinness Storehouse Seafest, a three-month festival devoted to Ireland's world-famous seafood and its synonymous relationship with Guinness; celebrated International Stout Festival, St. Patrick's Day and much much more."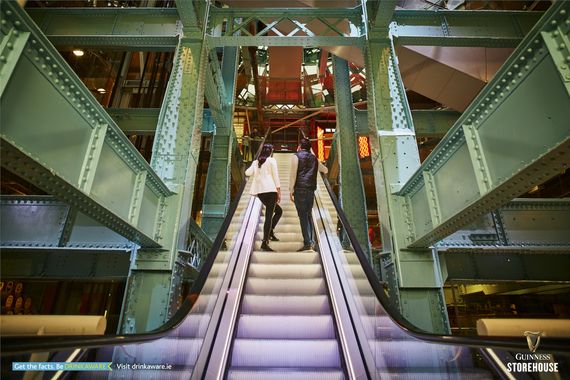 4
Also during 2019, the Guinness Storehouse welcomed its 20 millionth visitor ever, on April 25. Maria Christian from New York who was visiting Ireland for her first time with Tipperary born fiancé, Chris Coen, became the 20 millionth visitor to Ireland's most popular tourist attraction. Since opening its doors to the public in 2000, the Guinness Storehouse has continually re-invested in its visitor experience to meet and exceed visitors' expectations.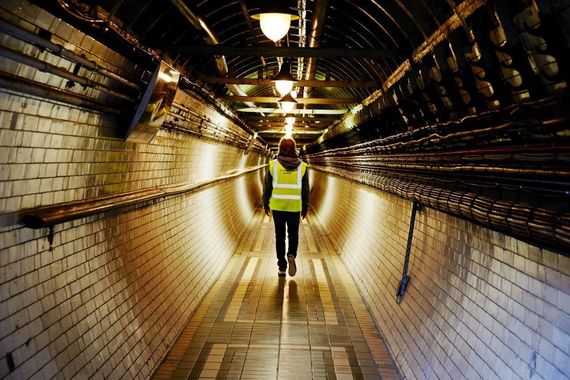 4
The Guinness Storehouse is also starting 2020 with a bang with the launch of their new premium Guinness Brewery Tour, starting Jan 17. The two-hour tour offers the ultimate Guinness experience exploring the past, present, and future of St. James's Gate.
The tour will be given by Beer Specialists and take visitors through the history of brewing Guinness. Not many people get to say they've followed in Arthur Guinness' footsteps through historic railway lines and across the cobbled stones, until now. 
Do you know a Guinness fan who would love this? You can snap up tickets here