An Irish pub that opened in Manhattan's Financial District in the 1990s was previously an institution in Belfast for more than 100 years before being dismantled and shipped to the United States. 
The Full Shilling opened between Wall Street and Pine Street in the Financial District, in 1999, and is arguably the most authentic bar in the Big Apple. 
The pub's back bar and counter are more than 100 years old, dating back to another pub that operated in Belfast for more than 100 years. The Belfast pub's interior was shipped across the Atlantic Ocean ahead of the Full Shilling's opening on December 15, 1999.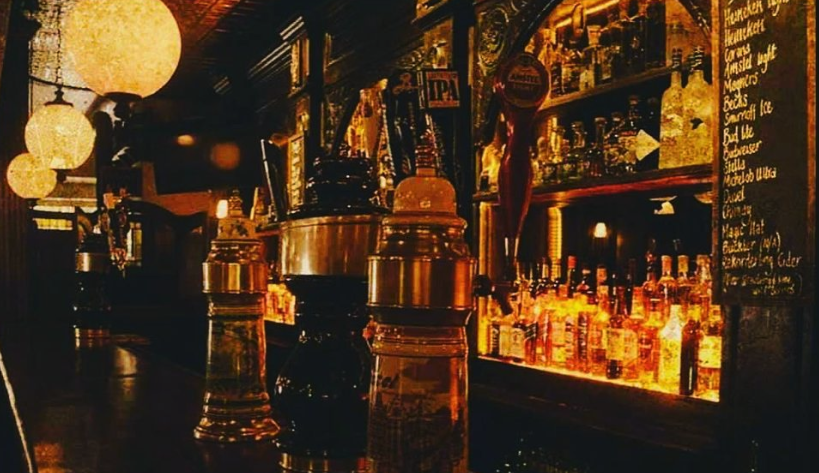 2
The Wall Street establishment faithfully recreates an Irish pub setting, giving customers the feeling that they have stepped into a pub on the island of Ireland. 
Featuring a snug (a small private room ideal for a quiet drink) and authentic Irish pub memorabilia, the Full Shilling remains faithful to its Belfast roots.
The Full Shilling offers an extensive list of Irish drinks, including Guinness, Tullamore Dew, and Jameson. The pub offers a total of 17 draught beers in addition to a carefully curated cocktail and wine menu. 
It also offers authentic Irish pub food, including a beef and Guinness stew, shepherd's pie, and bangers and mash. 
Meanwhile, its fish and chips expertly recreates another staple of the Irish pub scene. 
The pub caters to those working in New York's busy financial center and is generally teeming with crowds at lunchtime and after work. 
The pub is located next to the Wall Street Subway stop and is accessed by the 2, 3, 4, and 5 trains.