Best-known as a champion of Irish food and for her work in Ballymaloe Cookery School, Darina Allen chats to our sister publication FOOD&WINE Ireland about life at home in Cullahill, learning to cook from her mum, and moving to Ballymaloe to find another great matriarch in the much missed Myrtle Allen
Having learned to cook by her mother's side in Cullahill, Darina Allen went on to work with the late Myrtle Allen at Ballymaloe House, before establishing Ballymaloe Cookery School with her brother Rory O'Connell, in 1983.
Darina is a best-selling cookbook author, cookery teacher, and ambassador for Irish food at home and abroad and this passion for good, homegrown food began at home with her mother. Mrs. O'Connell was widowed when Darina was 14 and as the eldest of the nine children, Darina saw first-hand how hard her mother worked to keep the family healthy and keep the business thriving.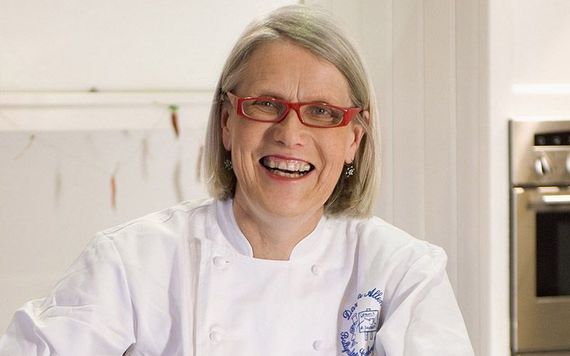 7
"Mummy was remarkable in so many ways, but one thing I really do remember is how much she and Daddy loved each other. My father died when I was 14, but I never even remember a cross word between them before that. She was completely devastated when he died, which she did her best to hide from us.
"Up until I was eight or nine years old, we would go to bed at around 6.30 in the evening and Mummy would change her clothes, put on her lipstick and when Daddy came home, they would have supper together in the dining room every night. My siblings and I would have eaten earlier, but our parents would always eat together later on. I imagine the idea of dressing up in the evening is a bit strange nowadays, but I think it was from her finishing school days. He never left the house without kissing her, which was a very simple thing, but this was my norm and I thought that everyone's parents were like that. I was very fortunate to be brought up in such a happy home."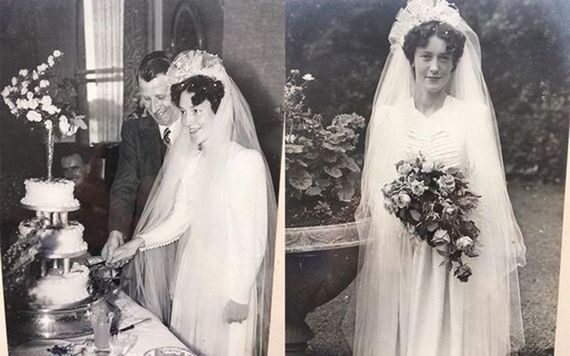 7
Mrs O'Connell's influence
The strong influence of Mrs O'Connell is clear throughout our entire chat with Darina. It's hard to imagine what the Irish culinary scene would be like without Darina's presence, for which we must truly thank her mother for bestowing such values upon her, teaching her to cook from a very young age at their home in Cullahill, County Laois.
Read more: Mother's sweet white scones recipe
"I learned how to cook literally by watching her. I remember when I was very young, I must have only just been able to see up over the edge of the table, she would give me a little tiny bit of bread dough and I would make it into a little round, I'd cut across in the top of it and I'd bake it beside hers in the oven. She would call it a cístín, which means little cake in Irish, and even though it would be hard as a rock, she would tell me it was delicious.
"My aunt Florence, who is down with us in Ballymaloe now, taught me to make raspberry buns. I remember her showing me how to make a little dent in the top of the cake to put the raspberry jam into. That's one of the very first things I remember cooking.
"Our whole childhood was surrounded by food, it was our norm. We would often be sent down to the kitchen garden to pull up cabbage or a few stalks of rhubarb, so we knew a lot about growing food. We learned how to do all these things almost by osmosis. My generation learned to cook simply because it was going on around us. I also knew the pleasure that food gave. We always sat around the table together to eat."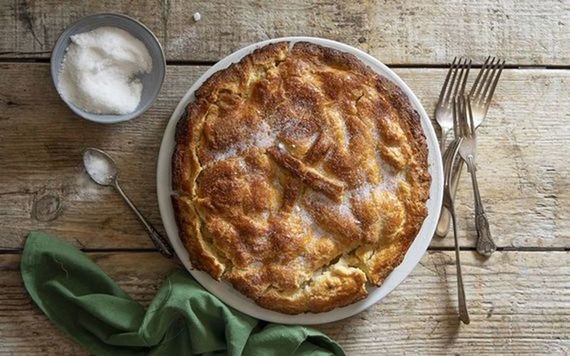 7
Myrtle Allen's influence
Darina's career in food has reached legendary status in Ireland, but it is clear that the strong female role models she had have shaped her life. Her mother and aunt were crucial elements in her food education, but it's hard to think of Darina Allen without remembering Myrtle Allen, the woman who made Ballymaloe House into the epicenter of Irish food.
After school, Darina went on to study Hotel Management, at Cathal Brugha Street, in Dublin, after which she was required to find a job as a hotel manager. However, Darina was so obsessed with food that she found she had no true interest in managing one of Ireland's major hotels.
Read more: The woman who put Irish cooking on the map
"Everybody in my class had gotten jobs as assistant managers in big hotels around Dublin, like The Shelbourne, but I didn't want to do that; I just wanted to cook. I wanted to learn more about fresh herbs, to make homemade ice creams and soufflés, all of which were so exotic back then.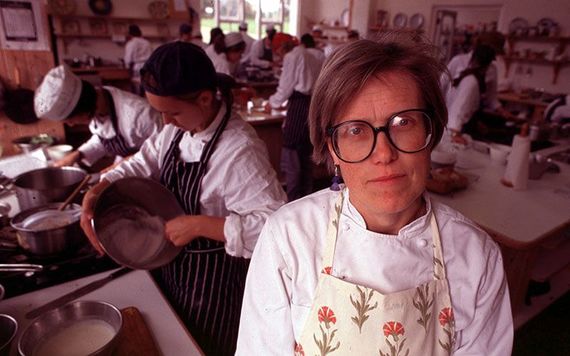 7
"At the end of the course, everyone else had gotten a job except for me and I met one of the senior lecturers from the college, Mór Murnaghan, who had actually previously taught Mummy at Ursuline College. She was asking me about whether or not I'd gotten a job yet and I told her how I couldn't get into the places where I could learn what I wanted to and she told me I was too fussy.
"Then she told me 'I was at a dinner party the other night and they were talking about this woman down in Cork, who has opened a restaurant in a big farmhouse in the middle of the country. She writes the menu every day depending on what produce they can get.'
"This was all in incredulous tones because when people opened restaurants then, the chef would write the menu and it would be the same ten years later. This whole idea was unheard of at the time, but she had top ratings in the food guides.
Read more: Learning the secrets of Irish cooking at Ballymaloe
"This was exactly what I wanted to do, but Mór couldn't remember her name at the time. She came back to me a few days later and gave me a piece of paper with the woman's details and told me to write to her; I looked at the piece of paper and the woman's name was Myrtle Allen. The rest is history really!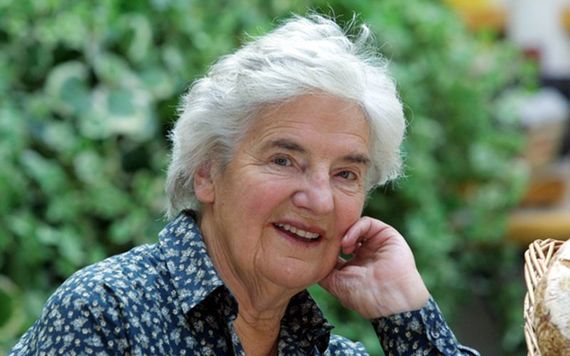 7
"When I was in hotel school, there was a focus on shortcuts, like how to pass off pork as veal and the like, so you wouldn't do things from scratch. When I came to Ballymaloe, it was the exact opposite. Myrtle totally reinforced my mother's values of freshness and using what was in the garden and everything. I was like a sponge and just soaked up everything Myrtle was doing in the kitchen at the time. She really wanted people to learn.
"Nobody in the kitchen at the time was trained, they were all local children that just came up to be taught by Myrtle. She helped to make them into wonderful chefs and people who just loved food."
When Darina's mum passed away, her love of food was kept alive through her children, and their children and grandchildren. Fondly remembering what her mother and other strong women in her life have taught her, Darina is determined to pass on her culinary skills to others.
7
Read more: Darina Allen's family favorite Quiche Lorraine recipe
"I'm passing on what both Myrtle and Mummy taught me and making people promise to pass these skills on too. When I was a child, everyone learned to cook from their mothers and I was particularly lucky because Mummy was such a good home cook. She truly was extraordinary and she made brown soda bread every day of her life, right up until the end. She had a stroke quite close to the end of her life but she continued to make bread with one hand nearly up until the day she died. She taught me that home cooking really is the most important kind of cooking.
Those of us that know how to cook are so fortunate and cooking can change peoples' lives. It makes such a difference in a house if someone can cook rather coming home to packaged meals. I was so fortunate to have had amazing women teach me, both in my childhood and then when I went to Ballymaloe."
IrishCentral is celebrating Irish food! You can follow the whole story on social media just search for #FoodMyMammyMade and #ICFood. Or you can keep up to date with all our Food and Drink stories here or never miss a recipe by checking out our dedicated topic page here.  
* This article was originally published on our sister website, FOOD&WINE Ireland. Photography: Harry Weir.