From local Irish stew recipes to the famed Ballymaloe in Co. Cork, Myrtle Allen was regarded as the matriarch of Irish recipes.
Famed Irish chef and writer Myrtle Allen has died, aged 94, after a short illness. Allen passed away in Cork University Hospital on Wednesday, June 13, surrounded by her family. The matriarch of Irish cuisine was the first Irish woman to receive a Michelin star and is credited with being at the forefront of the revolution that promoted the amazing possibilities in Irish food. An RTÉ documentary in 2013 entitled "Myrtle Allen: A Life in Food" profiled her as "one of the most influential and culturally significant people in Ireland." Founding Ballymaloe House in Cork with her husband, her daughter-in-law Darina Allen also founded the Ballymaloe Cookery School.
Who was Myrtle Allen?
3
Born Myrtle Hill in Cork in 1924, she was educated in England before transferring to Waterford during World War II. The daughter of a Cork family of architects known for designing significant buildings in the city, Allen decided not to follow in the family footsteps, falling in love with Ivan Allen, a vegetable grower in Kinoith farm in Shanagarry.
She was famed for founding Ballymaloe with her husband and for her writing and time as a hotelier.
Myrtle Allen was also a founding member of Euro-Toques International, the European community of cooks, and ran an Irish restaurant in Paris called La Ferme Irlandaise.
Read more: A revolution in Irish food and cooking with Ballymaloe
How did Myrtle Allen found Ballymaloe?
Myrtle Allen and her husband Ivan purchased Ballymaloe House in 1947 but it wasn't until 1964 that she founded the restaurant and later expanded to incorporate a hotel.
Allen was 40 years old with six young children when she decided to open the Yeats Room, so named because they had just acquired some Jack Yeats' paintings. She was also already the cookery correspondent for The Farmers Journal and active with Macra na Feirme, the organization representing young farmers.
At Ballymaloe, Allen quickly gained fame as a gourmet destination and was the first Irish woman to be awarded a Michelin star.
What was so special about Myrtle Allen's recipes?
Allen ran Ballymaloe according to her own philosophy, not looking for what was fashionable or trendy but concentrating on fresh, organic, local food that was in season.
Her recipes could be summed up in these nine words: "local, seasonal, organic, flavorsome, sustainable and superbly cooked food."
"Don't open a restaurant if you can't cook. Don't cook just for restaurant critics. Don't use your imagination just for the sake of seeming imaginative," she once advised.
"Keep hoping that you can continue to ignore all those wretched customers that look for swanky food, and hope that the critics are good enough to distinguish the difference between trendy, pretentious menus and the quality of the food on the plate."
What is Myrtle Allen's family tree? Is Myrtle Allen related to Rachel Allen and Darina Allen?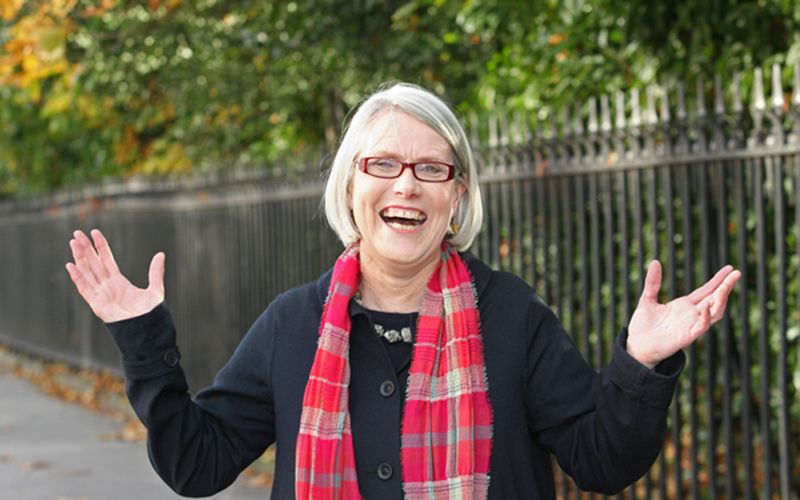 3
Darina Allen is the founder of Ballymaloe Cookery School in Cork, located at Kinoith farm in Shanagarry, the farm where her father-in-law worked. Myrtle Allen is her mother-in-law.
Myrtle Allen is also grandmother-in-law to Rachel Allen, an Irish celebrity chef.