'The Irishman' starring Robert DeNiro and Al Pacino is due for a fall 2019 release
Martin Scorsese's latest project 'The Irishman' was finally teased during the Oscars on Sunday night.
Read More: Scorsese gangster film "The Irishman" heads to Netflix from Paramount
The film, which has been in development for nearly a decade, has been described as a "passion project" for veteran director Martin Scorsese, who won the 2007 Best Director Oscar for 'The Departed.'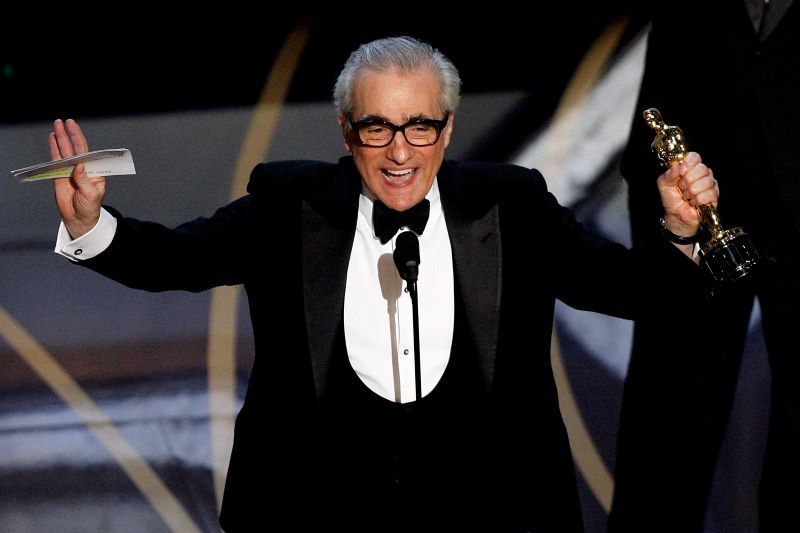 4
In 'The Irishman,' which was adapted from Charles Brandt's 2004 bestselling 'I Heard You Paint Houses,' Scorsese continues his love affair with gritty crime dramas that feature Irish undertones.
Esquire reports that Robert DeNiro plays Frank 'The Irishman' Sheeran, a hitman for Jimmy Hoffa who ends up being ordered by a crime boss to kill Hoffa himself. This is DeNiro and Scorcese's ninth time working together.
4
Read More: Liam Neeson on how new Scorsese flick "Silence" influenced his spirituality
DeNiro teams up with Hollywood A-listers Joe Pesci, Anna Paquin, Al Pacino, Harvey Keitel, and more in the film.
4
With such an impressive cast, it's no surprise that the film is big-budget. After the big Hollywood production houses passed on the project, Netflix invested a staggering $100 million before filming even began. The film is set to be released on both Netflix and in theaters in the fall.
Read More: Who were the top Irish American Oscar winners of all time?
Watch the teaser trailer for 'The Irishman' here:
Are you excited to see 'The Irishman'? Let us know in the comments