People are walking out of screenings of 'The Nightingale' at the Sydney Film Festival.
'The Nightingale,' director Jennifer Kent's new movie about an Irish convict in 1825 Tasmania, is stirring up controversy with its graphic rape and violence scenes.
Read More: Woman allegedly raped by Irish sports star found "battered and bruised", say cops
The film is currently running as part of the Sydney Film Festival in Australia. Over the weekend, several people walked out of the film screenings saying that the movie was too graphic.
One woman allegedly left the theater saying: "I'm not watching this. She's already been raped twice."
Another person tweeted her experience:
THE NIGHTINGALE made me do something I thought I would never do. I walked out. There was a point when I just needed to take myself away from that brutal space. But I recognised that this is an important film so I walked back in and watched the rest of the movie.

— Jesue V (@jesuevalle) June 9, 2019
In response to the handful of walkouts, Sydney Film Festival director Nashen Moodley said: "Despite some audience members choosing not to remain — we had about 20 and 30 people leave each screening out of approximately 600 and 800 in attendance — the film received such strong applause, and the majority of the audience did stay to the end of the screenings for the question and answer sessions."
Read More: #ThisIsNotConsent - Irish rape trial comments spur protests
Though graphic, the film is attracting critical acclaim. In 2018, it won the Special Jury Prize at the Venice Film Festival. However, at that same festival, in which Kent was the only female director entered in the competition, one Italian critic lashed out saying: "Shame on you, whore, you're disgusting."
Of 'The Nightingale,' the Sydney Film Festival writes: "Australia's dark colonial past is examined in the story of Clare (Aisling Fanciosi, magnificent), an Irish-born convict who's served her sentence. But nothing can stop Clare's abuse at the hands of Hawkins (Sam Claflin), an ambitious and amoral British lieutenant. So begins an unforgettable tale of violence and retribution in which Clare forms an uneasy alliance with a young Indigenous guide named Billy (Baykali Ganambarr, Best Young Actor award, Venice)."
"The Nightingale is frequently brutal and shocking – and necessarily so. Transcending traditional boundaries of the revenge thriller, Kent's savagely beautiful film confronts us with uncomfortable truths about the formation of the Commonwealth we call home."
Read More: From a cramped Morris Minor in Longford to the cold winters in Tasmania
Jennifer Kent, who also directed 'The Babadook,' has since defended her choices regarding 'The Nightingale' and said following a screening on Monday evening: "My commitment to cinema is just to make people feel something. Even if that's anger at me or the situation."
Kent said in a statement: "Whilst The Nightingale contains historically accurate depictions of colonial violence and racism towards our Indigenous people, the film is not 'about' violence."
"It's about the need for love, compassion, and kindness in dark times."
"Both [producer] Aisling Franciosi and myself have been personally contacted by more than a few victims of sexual violence after screenings who are grateful for the film's honesty and who have drawn comfort from its themes."
"I do not believe this would be happening if the film was at all gratuitous or exploitative."
"We've made this film in collaboration with Tasmanian Aboriginal elders, and they feel it's an honest and necessary depiction of their history and a story that needs to be told.
"I remain enormously proud of the film."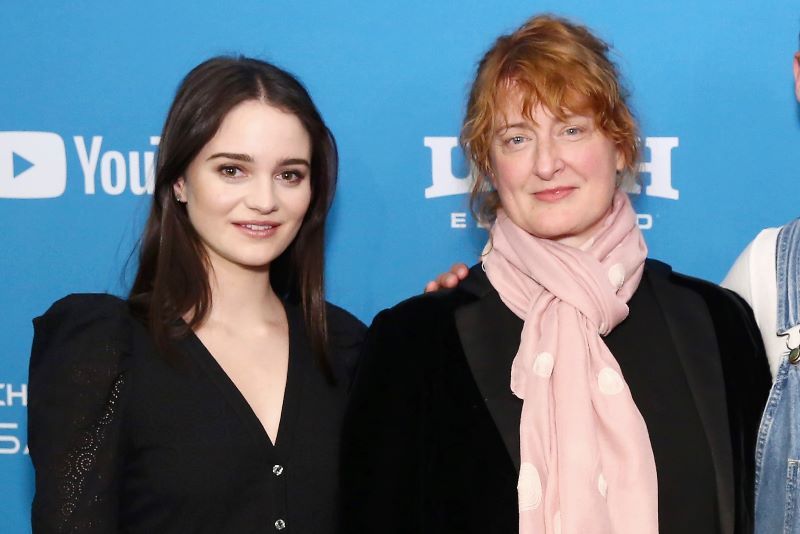 2
Read More: New Irish Famine revenge film Black 47 trailer lands ahead of UK release
The film's star and producer Aisling Franciosi defended director Jennifer Kent:
I will forever be fiercely proud of Jennifer Kent and of this film. Unflinching honesty and truth. #TheNightingale https://t.co/md698J1otB

— Aisling Franciosi (@AisFranciosi) June 11, 2019
Watch the trailer for 'The Nightingale,' which arrives into American movie theaters on August 2, here:
Have you seen 'The Nightingale' yet? Let us know your thoughts in the comments