IrishCentral's Irish Christmas gift guide! Our top choices for Irish gifts you can snap up this Black Friday. 
It's hard to believe that it's Thanksgiving and Black Friday let alone the fact that it's less than a month to Christmas! It's time to start thinking about the perfect Irish Christmas gifts for your loved ones and IrishCentral has some great ideas. 
From the perfect piece of Irish jewelry to a box brimming with delicious treats for the Irish diaspora in your life, to a cuddly pal to remind you of the Emerald Isle or maybe a drop of the strong stuff to keep you warm this winter - we have it all for you. 
Here are just some great ideas for Irish gifts this Christmas, chosen from IrishCentrla's partners throughout the year:
CraicPack - Christmas box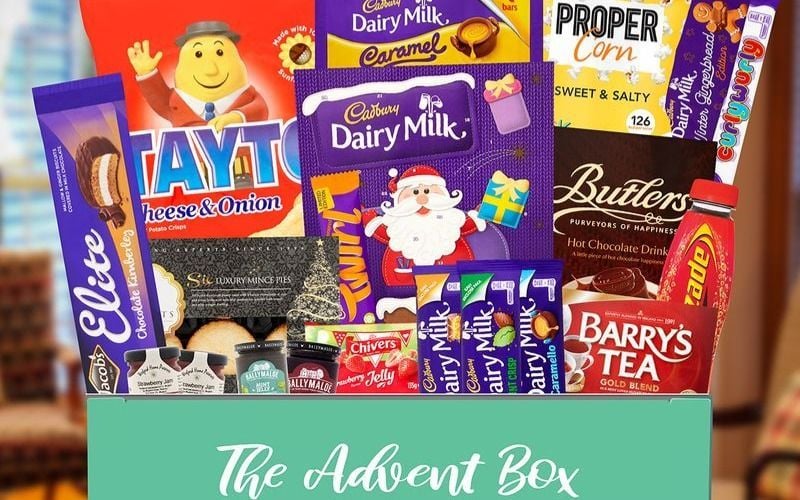 8
The perfect Christmas gift for someone who's feeling homesick for Ireland, or if you're feeling a little homesick yourself, these Irish care packages offer instant comfort and joy.
The CraicPack Irish Christmas Box has everything any Irish person or lover of Ireland will need for Christmas Day, including Cadbury Heroes and Roses, Bisto Gravy, hot chocolate, and Christmas pudding, as well as a handwritten Christmas card for a personal touch.
Check out all the great options here CraicPack.ie.
Read more: This Christmas, give the gift of everyone's favorite Irish goodies
Ireland of the Welcomes magazine
8
If you are looking for the perfect gift that keeps on giving, look no further than IrishCentral's sister publication Ireland of the Welcomes.
Give the gift of Ireland with an annual subscription to Ireland of the Welcomes.  Each issue is packed with history and customs, inspiring travel ideas, book reviews and much much more.  Price from $33 including free delivery.
To buy a subscription for that special someone or sign up yourself click here.
Paddy Pals 
8
There is nothing these adorable Irish teddy bears, Paddy Pals, like more than going into hibernation for a long sleep to get them through the cold winters on the Mountains of Mourne. But they won't be doing that until they celebrate Christmas, their favorite time of year.
What they really want for Christmas is to be welcomed into a certain special someone's home so that they can become part of the family and be their best friend forever. 
Which Paddy Pal will you choose? Pick from Logan the Irish Piper, Róisín the Irish Colleen, Lizzie the Irish Dancer, Finn the Irish Fisherman, Molly the Irish Weaver, Páraic the Irish Farmer, and James the Irish Poet
Find your favorite Paddy Pal for your loved one this Christmas at www.paddypals.com.
Read more: Heard about Paddy Pals? The sweetest Irish teddy bears you'll ever meet
Egan's Irish Whiskey
8
Egan's Irish Whiskey have released their highly anticipated, limited edition Centenary expression. What could be a better gift for any whiskey lover in your life?
A multi-generational brand known for its single malt and single grain whiskeys, the legacy of Egan's reaches back to 1852, when spirit merchants, bonders and bottlers P. & H. Egan Limited were established in Tullamore, County Offaly. 
Egan's Centenary release marks 100 years since the passing of founder Henry Egan - a passionate Irishman who made his mark on Irish history. 
For more information check out www.eganswhiskey.com. 
US buyers can find out where to purchase Centenary here. And whiskey fans in Ireland can buy Centenary here.
Read more: New limited edition Egan's Irish whiskey celebrates 100 years of history
Shannon Irish Design Store
8
Shannon Irish Design Store features the very best of indigenous and innovative Irish design and popular Irish products from big brands at their stores in the famous Bunratty Folk Park and at Shannon Duty-Free. 
They stock the finest Irish jewelry designers Ireland has to offer, an extensive range of Aran sweaters and cardigans originate from Aran Woollen Mills in Co. Mayo and Irelands Eye Knitwear in Dublin, as well as the crème de la crème of traditional Irish products from big brands Avoca, Foxford Woollen Mills and Carraig Donn including their exquisite throws, rugs, blankets and clothing which is made of sumptuously soft lambswool and mohair.
Shannon Irish Design Store offers free worldwide shipping and a shop-and-collect service. Best of all this Black Friday they're offering 25% off! 
Visit www.shannonirishdesignstore.com to show now.
BORU – The Nuada Range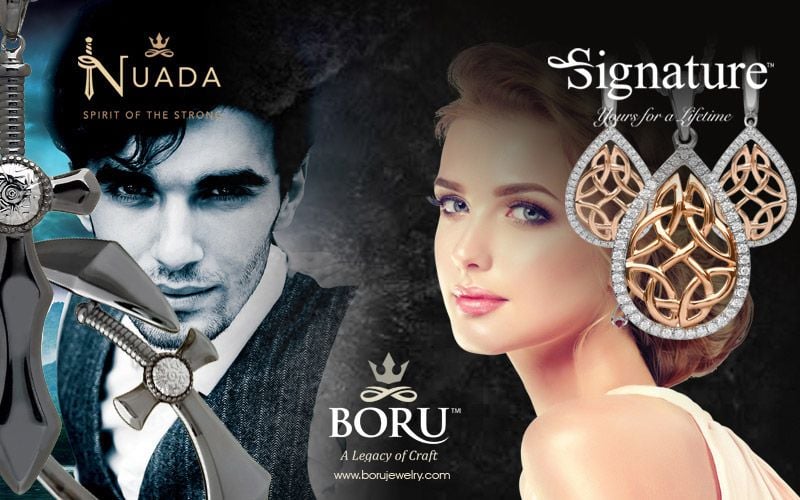 8
The Nuada Collection is a range of sterling silver inspired by the legend of the Tuatha Dé Danann – translated as "Tribe of Danu". They were the tribe of the Goddess Danu, a race of God-like people gifted with supernatural powers, who ruled Ireland over four thousand years ago. This collection takes inspiration from the Celtic legend of the bronze Sword of Nuada - a powerful weapon capable of inflicting only mortals blows. Success and victory are awarded to the strong in spirit!
Find the latest Boru range of jewelry is available in the following stores in the USA and Canada:
- Celtic Aer Gift Shop, Mohegan Lake, NY
- Irish Traditions, Annapolis, MD
- Tipperary At Tara Ltd, Troy, NY
- Celtic Elegance, The Villages, FL
- Ireland on the Square, Portsmouth, NH
- The Cross & Shamrock, Hamilton Square NJ
- The Irish Boutique, Long Grove IL
- The Scottish & Irish Store, Ottawa ON Canada
Visit the NACTA store locator on IrishCentral to find more Irish stores in the USA and Canada.
Lee Valley Ireland
Grandfather shirts and Irish tweed clothing
8
Lee Valley Ireland is a family run business established by Denis Hurley in 1986.  Loved the world over, the traditional Irish clothing brand never forgets its roots.
What started out as a simple cottage industry harnessing the sewing skills of local women in Inchigeela, West Cork, has now become a worldwide success.  Over 30 years on from cutting the first grandfather shirt, Lee Valley Ireland has now expanded and offers a range of Irish country clothing including traditional Irish nightwear, classic outerwear, tweed clothing and of course the full range of grandfather shirts. 
Shop now at www.leevalleyireland.com.
What special Irish gifts will you be buying this Christmas? Let us know in the comments section below.