Don O'Neill of THEIA designed a custom gown for the Duchess of Sussex Meghan Markle for her Australian press tour in October 2018. 
The Irish-designed dress worn by Meghan Markle while in Australia last year is now available for purchase in Saks.
During her press tour down under in October 2018, the Duchess of Sussex wowed in a custom ivory crepe column gown from THEIA with flanged shoulders, jeweled appliques, and side slit. 
"The Duchess of Sussex has long been a source of inspiration," said Don O'Neil, the Irish-born creative director at fashion line THEIA, when the dress was revealed. 
Read more: Irish designer "humbled" to dress Meghan Markle for her royal tour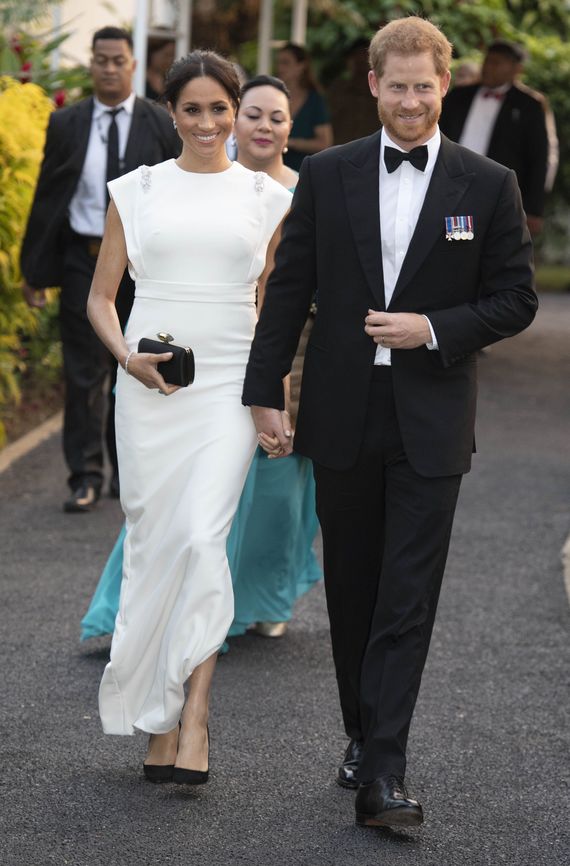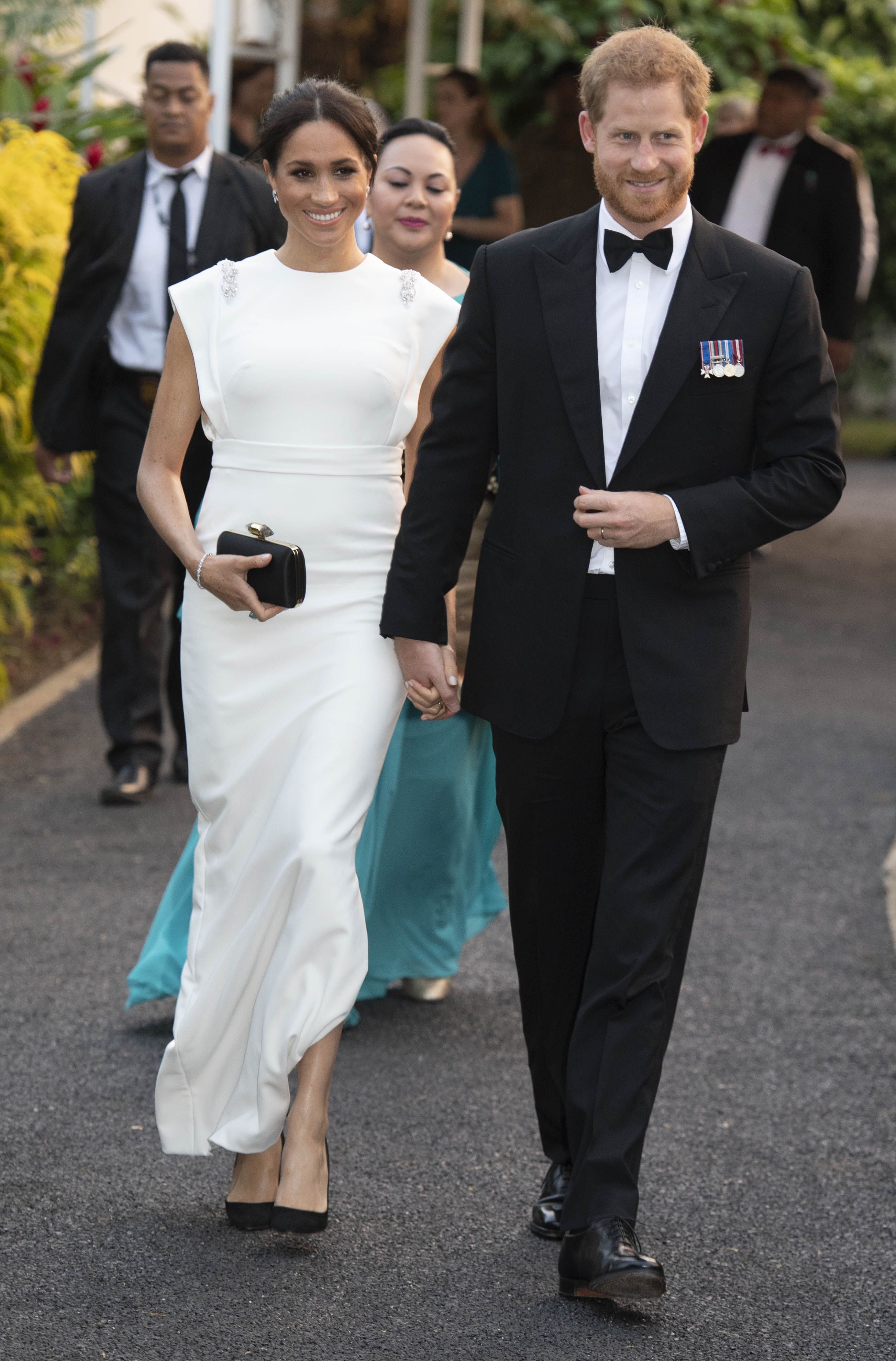 3
"Her classic, effortless and chic style coupled with all the excitement leading up to her wedding earlier this year inspired my Spring 2019 bridal collection which I showed in April.
"When her stylist reached out to inquire if I could make a dress for her Australian press tour, I stopped everything we were doing (my bridal show was just a week away) and immediately went to work on Her Royal Highness's gown.
"We completed the gown in 2 days, shipped it out and received confirmation that The Duchess LOVED it, but with one caveat. We needed to remake it with extra seam allowance," O'Neill added. 
Read more: Meghan Markle has a surprising Irish connection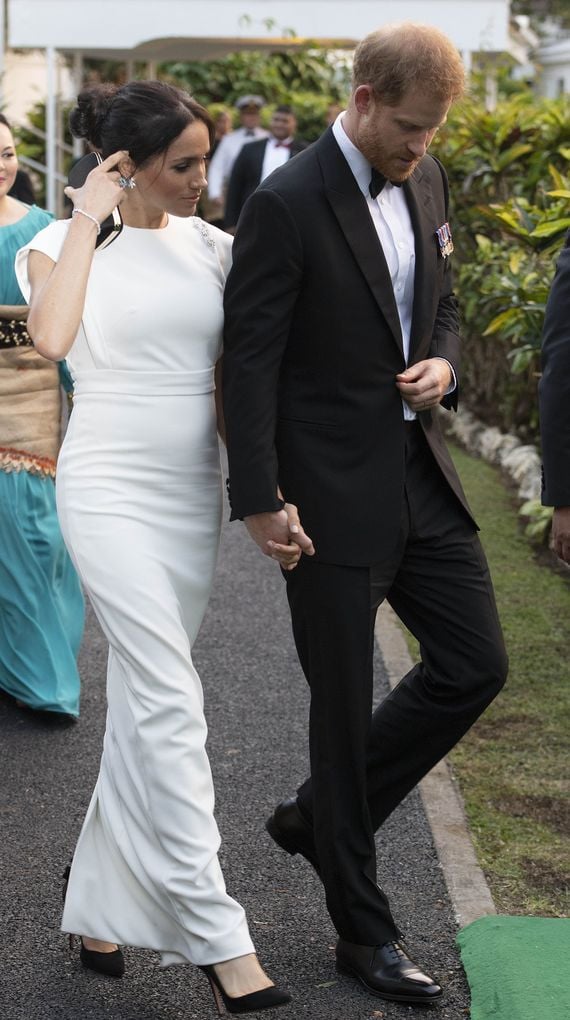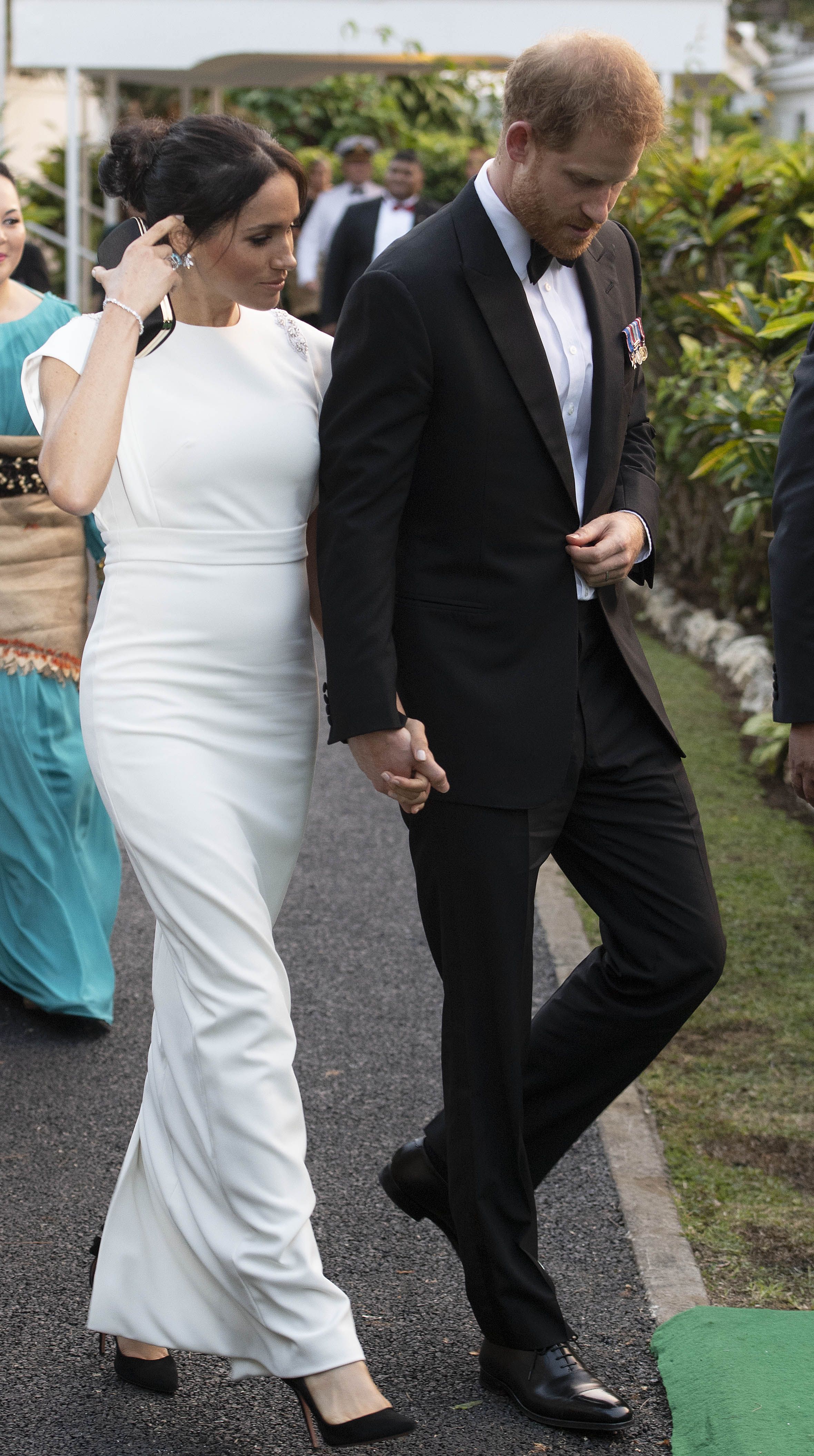 3
"We knew immediately why this extra allowance was required, but Mum's the word, and with less than one week to my bridal show, all hands were on deck once more, we re-made the gown and I literally had to run down Broadway [in New York City] that Friday night to catch the UPS truck making it with just 2 minutes to spare!"
And now you too can wear the creation, the dress going on sale at Saks.com for $995. 
While O'Neill was thrilled to dress Meghan Markle, this is far from his first time dressing the stars. Other clients have included Melissa McCarthy, Kendall and Khloe Kardashian, Erin Andrews, Oprah Winfrey, Lindsay Lohan, Kath Griffin, among many others.
What do you make of the dress? Let us know in the comments section, below. 
Read more: Harry and Meghan's wedding hiding a horrible truth for Catholics