Don O'Neill of THEIA Couture weighs in on the rising excitement around Meghan Markle's wedding dress and its designer.
We're already several months into the speculation over the wedding dress designer that Meghan Markle will have on Saturday, May 19, when the Irish American actress weds British Prince Harry but famed Irish wedding dress designer Don O'Neill, founder of THEIA Couture, has also now produced a sketch of the kind of dress he'd put his odds on.
Featured in USA Today, the hugely talented O'Neill produced a sketch of his vision for the Meghan Markle wedding dress while weighing in on who will be her designer of choice for the big day.
"She's a bit of a dark horse, Meghan, and I don't think she'll be as predictable as we think she is," the Kerryman told Evoke.
"There's also rumors over here that Erdem might be doing the dress which would be the total opposite of [the rumored designer of her dress] Ralph and Russo."
Read more: Will Meghan Markle wear Irish lace when she marries Prince Harry?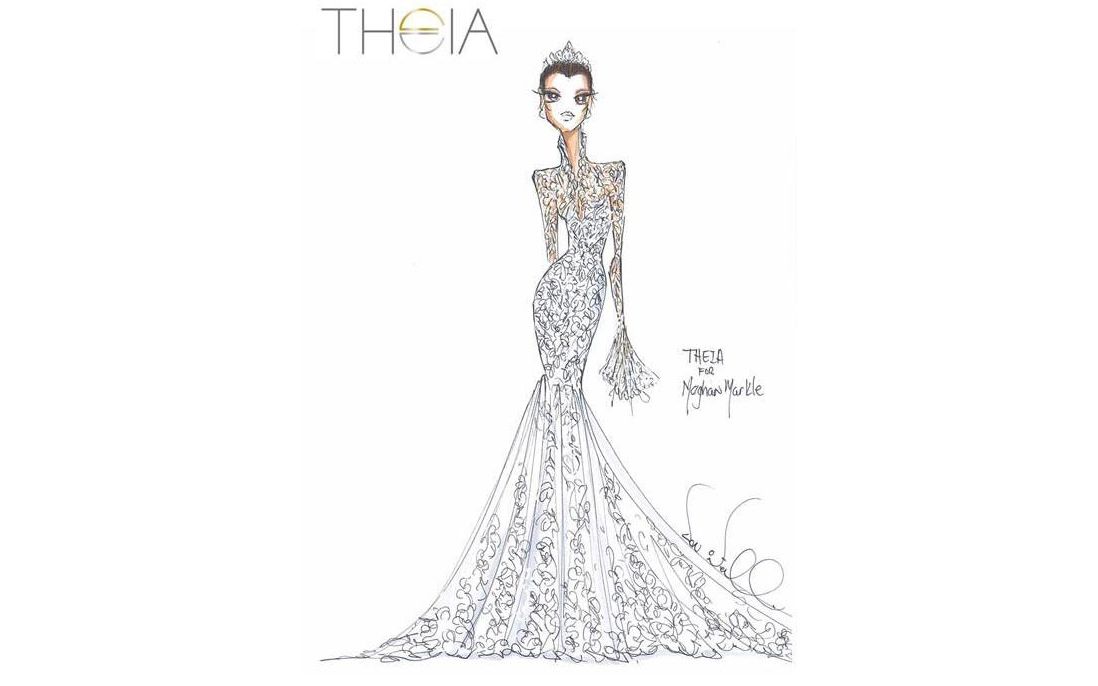 2
Ralph & Russo have long been the bookie's favorites as the wedding dress designers but O'Neill believes she could still give a nod to Canadian, London-based designer Erdem as a result of her affinity with the country where "Suits" was filmed.
"You meet the girl who says 'I wouldn't be caught dead in a ballgown. I'm not a princess. I'm not wearing a big, fluffy, fussy dress. I want something tight and sexy and fitted,"' O'Neill continued.
"And then before you know it, she's in front of the mirror and she's wearing a big ball gown and she's bawling her eyes out and she's so happy and she never thought that would be the one…
"The little four-year-old girl comes right out on top of the 30-year-old very chic New Yorker and she's wearing her princess gown. So maybe Meghan will have her princess moment!"
Read more: Most Irish won't watch Prince Harry and Meghan Markle's wedding
Whatever choice Markle makes, you can be sure that it will go on to influence wedding dress designs in the future, as soon as we set eyes on it.
"She will create a moment in fashion and she will influence how people see fashion, and brides, whether they like it or not, will be influenced by what she wears," added O'Neill.  
"And the silhouette – there will be direct copies of the dress obviously, whatever it looks like – but I think there will be elements of it that will make their way into future collections of bridal designers everywhere because when girls go shopping for dresses, that's going to be in their head and it will register with them."
Honestly, forget the rest! We'd go with Don O'Neill's design for sure if we were Markle.
Will you be watching the British Royal wedding? Let us know in the comments section, below. 
H/T: Evoke