A leading Irish-American figure believes that the US Supreme Court's controversial ruling on affirmative action in colleges presents an opportunity to overhaul the US education system from the ground up. 
The Supreme Court ruled last Thursday that race could no longer be considered a factor in university admissions, generating debate and controversy across the United States. 
However, Ted Smyth, a former Irish diplomat and a current trustee of Glucksman Ireland House in New York University (NYU), believes that the controversial ruling also presents an opportunity to address several pressing issues in American education. 
Smyth said he believes that the Supreme Court failed to understand the 14th Amendment when delivering its ruling on affirmative action in US colleges but said there are a number of ways to manage the "negative effects" of the ruling. 
He stressed that there is an urgent need to address failing standards in US schools, stating that reading levels have dropped by 7% in the past decade, while math levels have plummeted by 14% in the same timeframe. 
"That's really a bad situation, which is hard to make up at college level if kids are coming out of high school not equipped in maths and reading," Smyth told IrishCentral. 
Affirmative action for college admissions, Smyth believes, often addressed inequalities in the education system when it was already too late. 
"Addressing disadvantages for African-Americans and Hispanics at college level is a bit late in the day. It needs to be addressed from the earliest age," Smyth said. 
Pointing to the fact that the federal government is only responsible for 10% of school education, Smyth said there is a lot of room for improvement in addressing inequalities. 
He added that many problems in US education stem from the fact that schools are locally funded, with schools in poorer districts suffering as a consequence.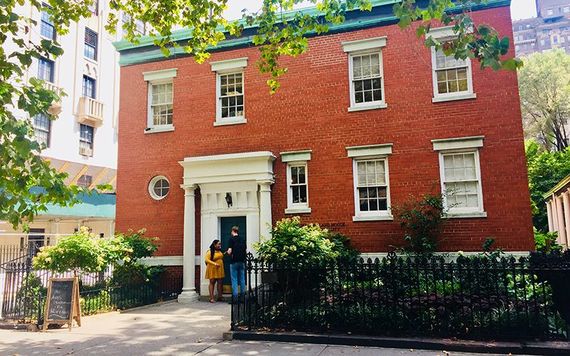 2
Smyth believes that the Supreme Court's recent ruling on affirmative action presents the Biden administration with a chance to address such inequality in schools across the country and present disadvantaged children with a better chance of qualifying for public colleges. 
Smyth also called on the government to provide better training for teachers, pay them better wages, and subsequently hold them to account. 
"That should be the response to this. We need to look at what's happening from Pre-K onward." 
He also stated that affirmative action was already on "shaky ground" in elite colleges such as Harvard, stating that elite schools were not really addressing inequality but offering a symbolic gesture instead. 
A total of 40% of successful Harvard applicants are on sports scholarships or legacy admissions, Smyth said, adding that elite colleges often practice a type of affirmative action in favor of wealthy people and successful athletes. 
"A lot more can be done by improving school education in poorer districts so that kids emerge from high school with a better education." 
Smyth further believes that the "ridiculous cost" of US college fees is unsustainable and criticized a separate Supreme Court ruling that struck down US President Joe Biden's attempts to forgive $400 billion of student loan debt. 
He added that the court's ruling on student debt forgiveness was the "most damaging" ruling it delivered last week, apart from its "appalling" ruling on LGBTQ rights when it upheld Colorado website designer Lorie Smith's right to refuse to design wedding sites for same-sex couples last week. 
Smyth said the court's ruling on student debt forgiveness will affect countless Irish Americans. 
"American universities have to change their business model," Smyth told IrishCentral. "They've been complicit in the student debt issue. When people apply to join but don't qualify for a scholarship, universities will advise them to get a loan. They advise them to go into debt and don't tell them that they might be in debt for 30 years or that their arts degree might not generate enough income to cover the debt. It's a very cynical attempt to bring in more students at a cost to the student." 
The federal government also needs to provide subsidies for public universities and community colleges to help combat a worrying rise in fees, Smyth added. 
"Education should not require people to go into debt. We have $1.8 trillion in student debt right now, it's the largest debt in America apart from mortgage debt. It's really, really tough." 
Smyth added that the forgiveness of student loan debt would help stimulate the US economy, giving recent college graduates an opportunity of becoming first-time homeowners.